Where the world gathers for
plating, anodizing, & finishing Q&As since 1989
-----
High Gloss Epoxy powder cures to dull finish
October 8, 2008
Hello all,

I work for an automotive spring manufacturer in the UK, making millions of springs a year for several manufacturers. I am a metallurgist working in the quality department.
We operate 2 production lines. We are having problems with the level of gloss on one of the lines.
The springs are peened, phosphated and powder coated. The phosphating chemicals are the same on each line as is the powder formulation. One line (Line a) is an indirect fired oven with infra red heaters - springs on this line have a high gloss. The second line (Line b) is also indirect fired without infra red heaters - these springs are coming out with virtually no gloss at all.
I have taken springs from line a at each of the following stages of production and then finished them of on line b.
peened on line a - then phosphated, coated, cured on Line b
peened, phosphated on line a - then coated and cured on line b
peened, phosphated, coated on line a - then cured on line b

After curing all these springs are very low on gloss.
I have done the same tests but using line b as the starting point and finishing as described above, with all springs being cured on line a. All these springs cure with a very high gloss.

This would seem to suggest the infra red heaters are at the heart of this problem.

However, this problem has at times reversed, i.e. springs on line a curing dull, and glossy on line b.

This makes me think that we are getting contamination of the atmosphere. However, I can find no information on what sort of contamination could cause this. One possibility I have thought about is something getting drawn into the burners and combusted. The products of this then may be causing the problem. Maybe combustion of the epoxy powder.
Or maybe the chimneys from the burners leaking into the oven.

I am not seeing any other problem with the coating, e.g. corrosion / salt spray resistance, adhesion, surface texture.

I hope this all makes sense to somebody as I am running out of ideas.

Thanks in advance,
Kieran Dodd
produce powder coated prducts - UK, Yorkshire
---
October 9, 2008
Overcuring some epoxies can cause them to lose their gloss, perform some cure testing to find out at what temp/duration the gloss goes away on this particular paint.
Something else that might cause this problem is an oven that isn't exhausted properly.
Also, there needs to be good airflow in the ovens for powder to cure the way they are designed, so you might want to check that too. Good luck.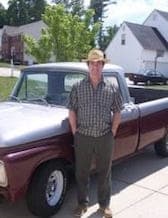 Sheldon Taylor
supply chain electronics
Wake Forest, North Carolina
---
October 10, 2008
Thanks for the information

I have looked at the oven temperature profiles. Our paint suppliers have assured me there is no problem with this. Although I am having this analysed again.

Since I posted my original comment line b has started producing glossy paint ! I am unaware of anytihng that has changed. This occured part way through a production run.

I will look at air flow in the oven and ventilation / chimneys.

Does anybody know of equipment for analysing oven atmospheres ?
Kieran Dodd
automotive springs - Yorkshire, UK
---
October 10, 2008
You state "sometimes we have this problem on both ovens" Ø but not simultaneously I presume?
I think that you are on the right track in saying it could be due to the atmosphere in the baking oven.
Why, is there a trichloroethylene degreaser nearby? The fumes sometimes get drawn into the burners and create a defect known as "gas checking" but this is more likely with liquid epoxies.
Another cause I have come across is when the oven exhaust chimney outlet is below the apex of the roof, and when the wind is in a certain direction it may cause a downdraft restricting any fumes from escaping to atmosphere. The answer to this is place an H chimney extension onto the existing one. Any wind will now act as an extra drawing media as it travels up the H and out at the top pulling the fumes along with it.
Terry Hickling
Birmingham, United Kingdom