Where the world gathers for
plating, anodizing, & finishing Q&As since 1989
-----
Sealing of anodised aluminium and testing of sealed layer
October 6, 2008
we are getting the round pipes anodised and sealed and we never had the consistent quality of sealing on the layer, can we have the optimum solution formulation for sealing and also the check the sealing layer quality.
BALDEV singh
process engineer - Gujarat, India
---
October 9, 2008
Baldev,

Depends on which sealing you require and what the anodising is.

The easiest to do is hot water seal. Use distilled or demineralised water with a conductivity below 150 microsiemens and a pH of about 6 (5.5-6.5 is not uncommon). Seal for 10-30 minutes at 96 °C minimum, preferably boiling.

Dichromate seal can be done in anything from a ppm solution of sodium or potassium dichromate up to a 10% solution. The higher the concentration the greener the parts will look (dependent on the alloy, the type of anodising and the process time). Use a 96 °C minimum solution again and again it is preferred if it is boiling.

To check whether the part is successfully sealed one of the most common tests for hot water sealed parts is the dye test which basically checks whether the pores have been fully hydrated and a full barrier has been produced.
Another test is the salt spray test in accordance with ASTM B117 [affil. link] . A properly sealed anodised coat should easily withstand a salt spray duration of 336 hours and a dichromate sealed sulphuric acid anodised part should withstand 500 hours without a problem.
Brian Terry
Aerospace - Yeovil, Somerset, UK
---
October 12, 2008
Dear Mr Brian Terry

Thanks a lot for you answer on the issue , can you please let me know the sealing quality of the clear anodised film by nickel acetate and sodium fluoride solution method at temp 25 °C. Also how the dye is prepared for testing of sealing film.
Baldev Singh
- Vadodara, Gujarat
---
First of two simultaneous responses -- October 13, 2008

Adding on - the blue dye test which is being cited is fully detailed in ASTM B136 [affil. link] and is termed a "seal integrity" test. It isn't suggested for chromic anodized parts nor those sealed in dichromate. Also, "cold" seals such as sodium fluoride are not fully sealed for 24-hours following sealing. Testing immediately after anodizing will likely indicate a failure; try them the following day. Good luck....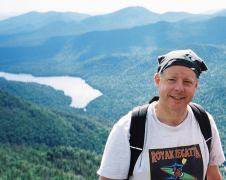 Milt Stevenson, Jr.
Anoplate Corporation

Syracuse, New York
---
Second of two simultaneous responses -- October 14, 2008

Dear Brian,
My query is on your '96 °C., preferably boiling' recommendation.
I am given to understand that 70-75 °C is the correct temp for Ni-Acetate Sealing (15-20 min immersion). Anything higher and the differential expansion of the Al-Hydrate layer and the base Aluminium kicks in to possibly destroy the hard anodised layer!
I have read about it somewhere on this site and the author is Mr. R. H. Probert "Aluminium How To".
Please clear my doubts.
Thanks
Ravi Rao
Ravi Rao
- Belgaum, India
---
October 16, 2008
Ravi,

My comments were specifically aimed at chromic acid or sulphuric acid anodising. The chromic acid anodising has a thickness of about 2-5 microns, the sulphuric about 8-20 microns, dependent on the conditions of anodising.

It is not uncommon to hot water or dichromate seal hard anodising but there is a consequent loss in hardness and an improvement in fatigue performance. In my experience I have yet to see hard anodising lost from a surface due to differential expansion of the oxide to the base. Maybe this is because we are softening the anodising or maybe it is because we are not in the solution long enough to cause such differential expansion to affect the coating, that I don't know and maybe someone can enlighten us on that.

Baldev,

I concur with Milt on the sealing. I have little experience with low temperature seals but my understanding is that you have to let them work their magic over a period of time for them to be truly effective. The sealing test is also described by BS EN 12373-6. I don't know if it is exactly the same as the ASTM, I haven't carried out any gap analysis to find out.
Brian Terry
Aerospace - Yeovil, Somerset, UK
---
May 3, 2009
Dear Mr. Baldev,
What is the process Type I or II. Sealing solution's pH and bath analysis maintained properly? What is the sealing temperature? The quality of DM Water, Bath analysis,Temperature and pH of Sealing solution will effect the quality of sealing. You can check the sealing test also on components and optimize the process.
T.Chandra Sekhar Reddy
plating shop employee - Mumbai, Maharashtra, India
---
---
October 1, 2020
Q. We are processing Chromic acid with dichromate sealing as per MIL A 8625 on 2024 series panel. We observed pits after exposure in salt spray within 3 days. We are maintaining the concentration of about 58 gpl with pH of about 5.5-6 at 97 °C. Please give any suggestion regarding this issue. Thank you
Naveetha Sekhar
- Chennai, Tamilnadu
---
October 2020
A. Hi Naveetha. My first suggestion is that before you spend a lot of time analyzing what may be wrong with your processing cycle, that you make sure you are using new test panels from a reputable and proven supplier :-)
If you spend some time searching the site you will find perennial statements from many people that salt spray testing of 2024 test panels usually says more about the quality of the test panels than about anything else :-)
Luck & Regards,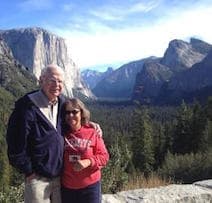 Ted Mooney
, P.E. RET
Striving to live Aloha
finishing.com - Pine Beach, New Jersey
---
October 6, 2020
A. Hi Naveetha!
Ted is absolutely right on sourcing good test panels, and be sure you're storing and handling them carefully...

But that being said, what you have described in your tank ideal run conditions is dead on what I've got in mine, and I'm passing 336h with no pits on admittedly kinda so-so 2024 panels. So here are some more questions!

When's the last time you changed the tank, and have you had high parts through-put? Were you passing this test when the tank was new?
Do you maintain a rinse between the anodize and seal step that has a low conductivity/dissolved solids, and is that checked at least daily?
Do you keep the seal tank covered when not in use to avoid overspray, drips from passing parts, etc getting in? For example, my nickel seal sits next to my dichromate seal, and I used to bicker with the line tech over spraying nickel sealed parts coming out of their tank in such a way that the nickel rinse mist settled on the dichromate tank. So to keep the peace, we simply had a cover made for it :)
Did you make the tank initially with deionized or otherwise purified water, or did you use city water?

And finally- Have you noticed a sudden recent difficulty in keeping pH above your minimum? To me, that is a sign of an aging tank with significant contaminant load- the pH will just CRASH.

There's something you can try in your lab to see if you are suffering from excessive, obvious, aluminum or other metals in there- Take advantage of the fact that hexavalent chromium is fully soluble even at pH levels where other metals drop out. Take some of the tank in a beaker and let it cool off enough to not destroy a pH probe, then raise the pH to about 8.5 using sodium hydroxide (I hope that's what you use to keep the tank pH ok too!), and let it sit overnight. How much crud is on the bottom? There's your aluminum loading. A fresh new tank made with DI water will have NOTHING fall out, while an old one will definitely give you a good bit of sludge.

It is a crude test of bath life but can give you a point of reference to decide if you need to make a new tank!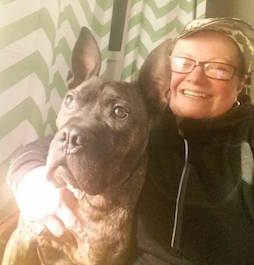 Rachel Mackintosh
Lab Rat and some other things - Greenfield, Vermont