Where the world gathers for
plating, anodizing, & finishing Q&As since 1989
-----
Nickel Etch
October 3, 2008
We have a large metal finishing department in Hampshire.
One of the processes involves etching a Nickel surface prior to electroplating it with a thicker coat of Nickel.
We use an Anodic Sulphuric etch which involves using a low current for 4 minutes, a higher current for 1 minute and then reversing the current for 4 seconds.
We have had problems with adhesion, and we think that the etch is to blame.
Can anyone enlighten me as to why the cathodic etch is necessary,and whether a more suitable/aggressive etch can be used.
Thanks,
Mike Channing
Chemist - Titchfield, Hampshire, England
---
October 6, 2008
For plating nickel over nickel most experts agree that the best method involves an all chloride nickel bath called Wood's. This bath roughly consists of 250-300 g/L Nickel chloride, 250-300 mL/L HCl, balance water. It is operated at room temp and 2-20 A/dm2 on reverse polarity for 30-120s to etch the original surface, then on forward polarity to deposit a very thin layer of totally active nickel suitable for maximum adhesion. The most important clue is that the activated surface does not dry or passivates again.
Guillermo Marrufo
Monterrey, NL, Mexico
---
First of three simultaneous responses -- October 7, 2008

It is not necessary to etch nickel prior to further plating, unless you are trying to achieve a matte finish.
The proper way to obtain good adhesion lies in the Woods nickel strike (or low pH sulfamate nickel strike). A woods nickel strike consists of 32 oz/gal nickel chloride and about 10% Hydrochloric acid (about 12 fl oz/gal)30 to 100 ASF for 1-2 minutes, a quick rinse and into the subsequent plating solutions.

Don Baudrand
Consultant - Poulsbo, Washington
(Don is co-author of
"Plating on Plastics"
[affil link to the book on: Amazon or AbeBooks ])
---
Second of three simultaneous responses -- October 7, 2008

Mike, Firstly you do not say what type of nickel you are trying to etch. I presume it is a bright or semi bright nickel and its bath contains organic additives. Nickel can be quite difficult to reactivate, so you need to use strong systems to do it; the most common method is to use an anodic acid etch with about 10% sulphuric acid - you appear to use this, but do not give the strength. An alternative can be to use sulphamic acid, which is just as effective. One option I have heard of but never used is ferric chloride - this is usually used for chemical machining, but there is no reason why it cannot be used for roughening a surface. The only problem is that the surface will be contaminated with chloride and you will almost certainly want to remove this by copious washing; - this will result in another passive surface, but at least it will be roughened and provide a physical key.
As you say, nickel etching should be both anodic and cathodic; the anodic cycle removes any surface contamination by oxidation, but can leave a thin layer of nickel oxide on the workpiece; this is removed by a cathodic etch, which will reduce the oxide to the metal. You give no details of your process, so we do not know what you mean by "aggressive"; personally I would use an anodic current density of about 20ASF for 2 minutes, followed by a cathodic cd of about the same, but for 30 seconds. If you use the chloride etch, I would strongly recommend you use very good rinsing, unless your process includes a chloride nickel bath.

Trevor Crichton
R&D practical scientist
Chesham, Bucks, UK
---
Third of three simultaneous responses -- October 8, 2008

Cathodic current for nickel is a depassivator and in your case five seconds may not be enough.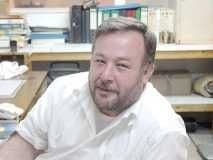 Khair Shishani
aircraft maintenance - Al Ain, UAE