Where the world gathers for
plating, anodizing, & finishing Q&As since 1989
-----
Why is Copper Roof Brown, Not Green?
September 16, 2008
Q. We installed a copper roof on our dome home, about 20 years ago. Except on a spot where wall boarders urinated on it, it has not turned green. It has the color of an old penny. Aside from aesthetics, is there any advantage in turning it green?
Cliff Skelton
- Mount Vernon, Washington
---
September 26, 2008
A. Probably local climate is too dry and relative humidity is low(under 40% )-in that case formation of natural patina is much longer. Hope it helps and good luck!
Goran Budija
- Cerovski vrh Croatia
---
September 30, 2008
A. Cliff,
As you know, the Washington State climate is far from dry, so low humidity does not apply here. If my geography is correct, Mount Vernon is close to Similk Beach, so the air should contain an adequate amount of salt. You may want to look up the roofing material specs, or contact the mfgr. to see if there was protective coating applied to the copper. Taking in consideration of the locale, the roof should have turned a greenish color by now.
Mark Baker
Process Engineer - Syracuse, New York
---
October 1, 2008
Mark...I'm not so sure high humidity/ocean proximity will cause green corrosion products on copper.

I know of condominiums right on the beach at Hilton Head Island which have copper clad Mansard roofs, and are at least thirty years old. They are 95% chocolate brown with only a few green streaks.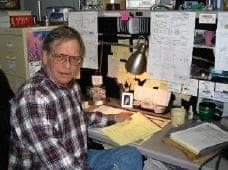 Jeffrey Holmes, CEF
Spartanburg, South Carolina
---
"The Colouring, Bronzing and Patination of Metals"
by Hughes & Rowe
from Abe Books
or Amazon
[affil links]
October 1, 2008
A. The USEPA put a copper roof on a new building a few years back and is less than one block from the Pensacola Bay and less than 1 mile from the Gulf of Mexico. In about one year, the roof turned a nice chocolate brown color except for the areas where they soldered it and got excess flux on the roof.
Most of the roofs at UWF turned a green (built about 1964).
I think that it has more to do with the alloy of copper than anything else.
Check with the original metal MFG.
James Watts
- Navarre, Florida
---
October 25, 2008
A. I remember watching a documentary on copper, copper will turn brown for 20 -100 years. At which case the green color will start to appear as the patina ages and starts to increase the copper.

There are commercial products that can speed up this process and create a natural patina within minutes.
Memento Mori
- Silver Spring, Maryland, USA
---
October , 2008

Hi, Memento. Thanks for that theory; it sounds feasible to me because there is an awful lot of old green stuff out there.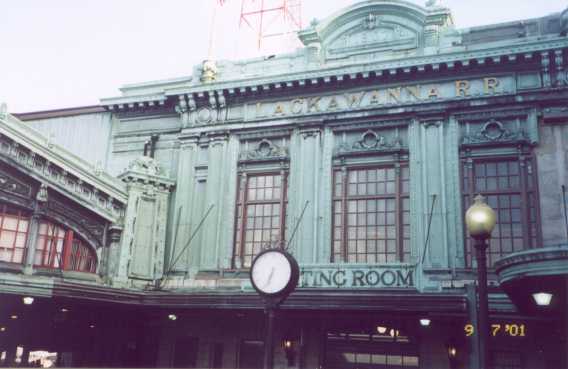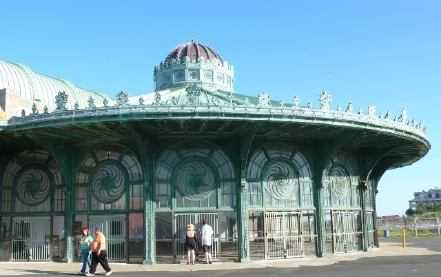 Regards,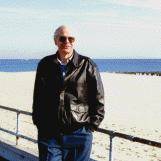 Ted Mooney
, P.E.
Striving to live Aloha
finishing.com - Pine Beach, New Jersey
---
November 15, 2008
A. Well, to create a nice Patina-Layer it needs more then just chloride.....what you can try to do is: Make a 10% Ammonium sulphate solution, apply on the your roof (consider pre-treatment) and let it dry on air and observe what will happen.
Dominik Michalek
- Mexico City, Mexico
---
---
Strange oxidation of copper
September 25, 2015
Q. A copper roof that was pre-finished in a dilute solution of sulfurated potash is quickly changing color. When it was installed on the roof it was almost black in color. Two years later it has begun to rapidly turn a tan to rust color (within a couple months). I am noticing this same change in oxidation on other copper roofs in the area. I haven't noticed this in our area before this summer. It has even occurred on copper roofs that were not pre-finished - so no other chemicals introduced. We have had quite a bit of smoke this summer from fires on the West Coast as well as higher than average rainfall. The areas of roof that are lower pitch and hold more water seem to be turning more quickly. Could more acidic rain cause this? Any other ideas? I'm very thankful for any input!
Alice Stannard
sheet metal finisher - Park City, Utah
---
October 8, 2015
A. Liver of sulfur reacts with the copper to form a sulfide. This is vulnerable to air oxidation.

You might have better luck with a selenium/copper based blackener. These have been discussed at length in other threads.

Dave Wichern
Consultant - The Bronx, New York