Where the world gathers for
plating, anodizing, & finishing Q&As since 1989
-----
E-Coatings, Are They Toxic?
September 22, 2008
I've been given the following composition of the e-coating a client of mine uses. Does anyone have any references that can be quoted to show these are not harmful? or how safe they are please?

Xylene 5%
2-Butoxyethanol 5%
Butyl Acetate 5%
Hexyl Cellosolve 10%
Fully Blocked Isocyanate 5%

remainder water.
Dave Jarvis
Analsyt / advisor / testing - UK
---
October 14, 2008
Hi, This posting is rather old now. Are you still looking for a reply?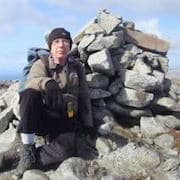 Harry Parkes
- Birmingham, UK
---
October 15, 2008
Dear Dave,
The first thing that surprises me is that the mfgr. gave your friend the formula for their material. However, my answer to each ingredient would take up much of this website - therefore go to http://msds.chem.ox.ac.uk/#MSDS

Then go to MSDS - then click on the letters and then names to find out the info on each product.

All cause skin problems on long exposure and some damage to the liver and kidneys.

Your client should have been given a MSDS info (material safety data sheet) with the product - a H & S requirement.

As the material is a mixture with water, flash point is not an issue. However, rubber gloves [←affil. link], (Eye Protection [affil link]), regulation overalls are a requirement Around the work station eye wash facilities would be necessary. There is so much more to say but very little space left. So contact the mf and ask for help.
p.s. & MSDS sheet.
Terry Hickling
Birmingham, United Kingdom
---
October 18, 2008
Hi,
Either Terry or I have misread the question. Are you asking about the toxicity of the bath? Terry has dealt with this. But, I thought that you were asking about the toxicity of the coating produced from it!
Which is it?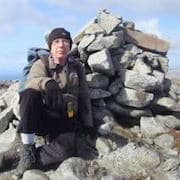 Harry Parkes
- Birmingham, UK
---
October 21, 2008
Hi Harry,
I think it must be the tank mixture - otherwise why list all the volatiles? If you are correct then the cured film is possibly OK - but again use your supplier he knows the answer.
Harry Parkes - that's a name I recognise from the past as one of the larger co in the Black Country?
Terry
Terry Hickling
Birmingham, United Kingdom
---
October 23, 2008
Thanks for all the comments on the toxicity question I raised. It was a question of toxicity of the final coating that is used on a jewellery item, the constituents are as listed. As suggested I looked at the MSDS for each and as is correctly stated, in their native form they are toxic. In the solid form of a surface layer though ... the manufacturer should know, or the supplier of the chemistry he used. The mfgr. is far eastern, questions are being asked by the importer I am working with to them.
Many thanks for your input.
Dave
Dave Jarvis
- Sheffield, UK
---
October 25, 2008
Hi,
Firstly to Terry. Yes I am that Harry Parkes. Dave has answered the question of bath or coating.

Dave, ideally one would obtain sufficient coating to be able to submit for formal toxicity testing. When I was involved with ED coatings we decided that it would be do extremely difficult/impossible to do. The coating would have to be electrodeposited and fully cured to be a representative specimen. As the coating is thin, hard and strongly adherent, separating coating from the substrate was not practical. We did consider applying the coating, scraping it off before curing and then curing it separately. But as I have said could you truly call it
representative? Would you like to convince a judge of that?

So, we decided that we would make a practical assessment along these lines.

1) A virtue of ED coatings that the process separates the resin from the other tank constituents so that the concentration of solvents in the coating is much lower than in the bath. Any residual solvents would evaporate from the thin and even coating during curing.

2) Properly cured, the coating would be fully crosslinked and very resistant the chemical attack except by materials which would themselves be toxic.

3) The coating were of resin types which were widely used in industry.

4) Despite the above reasoning, as a matter of caution because we had no actual data, we would not recommend their use for holding drinks or food blending. I don't recall the issue ever being raised by users.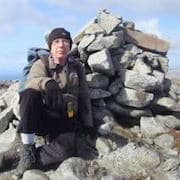 Harry Parkes
- Birmingham, UK