Where the world gathers for
plating, anodizing, & finishing Q&As since 1989
-----
Electrochemical Etching to Mark Tools
September 6, 2008
Q. I'm looking for a relatively fast, cheap, and permanent (I know, pick two, that's all you get) way of marking my hand tools to keep them from growing little legs.

It seemed to me that an electrochemical etch would be a good solution (no pun intended).

What I'm wondering about and haven't been able to find:

1) what should I use as an electrolyte?
Most of the tools are chrome plated over steel, although some are cadmium or black oxide.
Will different solutions give different color markings?
Any of them non-toxic? Less toxic?

2) Etching current/voltage/time?
I have access to surplus transformers/small power supplies

3) Any suggestions for a stencil/mask? was toying with the idea of printing a stencil on a laser (white on black) and see if the toner would act as an insulator. Other ideas ?

Thanks in advance for your time.

Stu
Stu Tygert
stagehand, hobbyist, automation tech - NY, New York
---
Dremel Engraver

(as an Amazon Associate
& eBay Partner, finishing.com earns from qualifying purchases)

September 18, 2008
A. Hi, Stu. If you haven't yet considered a mechanical impact engraver, you might find it faster and cheaper. Plus it does no environmental damage and can't expose you to dangerous chemicals. If you want to chemically etch a number of different materials, you'd have to develop different chemistries and procedures for each, plus the etching solutions will likely substantially effect the corrosion resistance of the tools. Good luck, and I hope the engraver doesn't grow little legs :-)
Regards,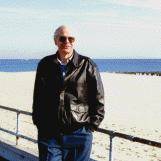 Ted Mooney
, P.E.
Striving to live Aloha
finishing.com - Pine Beach, New Jersey
---
Etch-o-matic

(as an Amazon Associate
& eBay Partner, finishing.com earns from qualifying purchases)

September 20, 2008
Q. Ted-

Thanks for taking the time to answer.

I've seen E/C etchers manufactured by Etch-o-matic .

and was trying to experiment and duplicate that process. They're relatively inexpensive, but if I could do it myself, so much the better.

Would they be able to etch bare, unplated, metal only?

Corrosion resistance is not so much an issue for me, I work in a shop, the tools stay dry (if somewhat oily) for the most part. In fact a little rust would increase the contrast of the marking, not necessarily a bad thing.

I have a large, full, toolbox... using a carbide tipped engraver would take me a significant amount of time, not to mention having to listen to the damned thing...

Thanks again,
Stu
Stu Tygert
- NY, New York
---
July 24, 2012
A. Hi Stu.
I don't like the idea of chemically etching a wide variety of different substrates, with the potential waste products that are generated, but people have their preferences and mine aren't necessarily yours. The cadmium-laced and chrome-laced waste products are a theoretical problem. I realize it's only a drop here and a drop there in a very big world, but that's an excuse I heard over my entire career: 40 years ago I heard it from rather large plating shops who didn't want to have to treat their waste, and thought just Ford & GM were big enough to have to; then from mom & pop shops discharging to public sewers who saw no problem with what they were doing; then with University labs who felt that since their work was only experimental it should be okay to not treat rather than having to develop a disposal protocol for each experiment; then from hobby platers who felt registration should apply to businesses but not to them ... I ended up tuned into the idea of hazardous waste awareness regardless of its amount, and even teaching grammar school kids to waste treat their little science projects :-)
I tend to believe Etch-o-matic's claim that it will work regardless of the metal because it's an electrochemical dissolution rather than a chemical one. When you use electric power to remove the electrons from metal atoms, turning them into positively charged ions, they pretty much have to dissolve away. But I haven't actually seen the device, let alone used it, so I can't help with how to design a good etcher. Good luck.
Regards,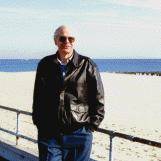 Ted Mooney
, P.E.
Striving to live Aloha
finishing.com - Pine Beach, New Jersey
May 22, 2013
A. Stu,
I recently etched chrome tools using a 24 volt doorbell transformer, wired to alligator clips, one clipped onto the tool, and the other clipped onto the cotton edge of Q-tip [affil link]. I dipped the Q-Tip into a super-saturated salt water solution. Then, using vinyl letter stencils, I simply touched the moistened Q-Tip to the metal, which turned the chrome black. To prevent corrosion, I simply sprayed the area with WD-40 [adv: item on eBay & Amazon] . It worked great!..
Jeffrey Albert
- Dallas Texas USA
---
May 25, 2013

Thanks Jeffrey!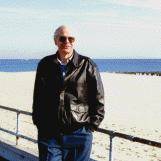 Ted Mooney
, P.E.
Striving to live Aloha
finishing.com - Pine Beach, New Jersey
---
---
Electrochemical tool marking -- food safe?
October 17, 2013
Q. Hi Finishing experts
I am a hobbyist...learning about electro etching on stainless steel.
I have a self made etching unit that I mark my tools with, using an electrolyte solution.

I have been playing with it for months, trying to find the best materials/solution etc.

but I have questions for anyone that can answer....is the oxidized "residue" that is more or less burnt and redeposited onto the stainless steel surface with AC current food safe? What is the actual residue made from? From what I read in the forums as well as outside references ... it is more or less atoms or ions that have been removed and re-deposited onto the metal surface. So what does that mean in terms of food safety and overall safety? I read that the mark is permanent ... but I can actually scrape some of the residue off with a paper towel or fingernail -- so how permanent is it?

The set up Im using is similar to what knife makers use to put their makers mark onto their blades.

Please help shed some light on this process and what is actually going on in terms of the physical mark.

Thanks again ... this site has really been a big help so far.
Ryan
Ryan Wirth
hobbyist - lambertville, NJ USA