topic 5060
Anodic coating thickness Statistical Capability.
A discussion started in 2000 but continuing through 2017
(2000)
I have experienced varying statistical capability (Cpk) on anodized aluminum coating thickness. Cpk values typically DO NOT reach the customer desired 1.66 value. I wrestle with words trying to explain why anodic coating thickness on aluminum does not distribute evenly and therefore cannot consistently achieve high Cpk's typical of dimensions produced by machining.
Is there a technical response to my customer's question? Is there written material from experts in the field that I could reference?
Ross Banks
- Detroit, MI. , USA
---
(2000)
Hi Ross,
There is a paper entitled "Evaluation of Anodizing Process Capability" that was presented at AESF SUR/FIN'99 in Cincinnati. You will get enough information on your interest. Ling
Ling Hao
- Grand Rapids, Michigan
---
(2000)
Ross,
The anodic coating should distribute very evenly, provided that the cathode placement in your tank is correct, and that you are not anodizing dissimilar alloys in the same load.
The first culprit I would examine is your cathode placement. This may require some shielding of the cathodes..or the placement of more cathodes. I'm not sure if you are experiencing this difference in 1 load, or if its a difference from load to load. We typically hold a tolerance of plus/minus .00015 from the desired thickness.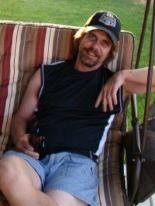 Marc Green
anodizer - Idaho
---
(2000)
Most likely, your capability problem is more measurement error than actual anodizing variation. It is normally assumed that the measurement technique is ten times more accurate than the variable value. If that is true, then measurement error will account for less than .33 or one standard deviation of your allowable Cpk. Have you done an R&R gage study? If you are using an eddy current gage to measure anodizing thickness, the error is probably significantly higher, eliminating room for actual coating variation. Unfortunately, eddy current is the only nondestructive method I know of for directly measuring anodic coatings. Some possible approaches for reducing this measurement error are:
1)Fixturing the eddy current probe contact to reduce operator variation.

2)Take multiple eddy current readings to reduce variation by averaging.

3)Use destructive cross sectioning and microscopic examination.

4) Use precise before and after dimensional values as a substitute for direct coating thickness readings.

5) Ask finishing.com readers for new and improved thickness measurement techniques.
Chris Jurey
, Past-President IHAA
Luke Engineering & Mfg. Co. Inc.
Wadsworth, Ohio
---
(2000)
It might be of interest to find out if you are measuring your thicknesses from lot to lot or from the same lot. There are some important considerations to be determined when using SPC in chemical batch processing. The tank concentrations change based primarily upon the surface area of the work being put through the tanks. This means that in effect you don't have the same "setup" as you would say with a machine. The answer is to use moving range calculations and to use SPC as if the average of the process output may be expected to shift significantly from one run to the next. An excellent paper was published by International Quality Institute and I believe it was presented at the ASQ 54th Annual Quality Congress. The author was Davis Bothe. This paper can be used in conjunction with chemical batch processing. IX and MR dual charts are suggested, with a CPK setup index generated along with other special metrics which identify which part of the process to be targeted first for! improvement.
The measurement thoughts mentioned by Chris are quite valid and one of the ways one usually deals with measurement variation is to determine significant numbers, for example the last number in most Eddy Current devices usually jumps around a bit. Also I believe that anodize does cover pretty evenly all things being equal like anode to cathode ratios, etc.
Marc's thoughts are important, I have worked at a shop where the anodize thicknesses produced at the parts on the bottom of the racks were much thicker than at the top. It turned out that the anode to cathode ratio and placement was greater and closer, respectively at the bottom of the tank to the work. The cathodes were subsequently adjusted to 4-6 inches above the work, loads were standardized etc..., cathodes and bussing were sized to the rectifier and load size, and the thickness differences became ± .0001".
Ward Barcafer, CEF
aerospace - Wichita, Kansas
---
(2002)
Dear Sir/Madam,
I am a metallurgical engineer, I want to know the exact methodic details of microscopic anodising thickness measurement. Please be kind to let me know the details thereof. The exact query is that when the cross-section is seen under microscope at about 200 X magnification, two layers are seen at the boundary. The internal layer being uniformly gray coloured and the outer layer is non uniformly black. Kindly let me know whether I should consider the combined thickness of the two layers as anodised thickness or only either of them. Expecting a kind response in anticipation.
Yours faithfully,
Shridhar Garge
- Baroda, Gujarat, India
---
---
October 31, 2013
Q. We have seen a large variation in the measurements of anodizing layer thickness even when testing the same specimen and in the "same" area, I added the quotation marks because the probe is hand-held and probably don't touch the exact same spot every time.
My question is if it is possible to get accurate and repeatable measurements that can meet a 10% maximum in a Gage R&R.
Your help will be greatly appreciated.
Regards.

A. Mack
Alex Mack
Quality guy at anodizing plant - Silao, Guanajuato, Mexico
---
April 6, 2017
A. Something that hasn't been noted, in this thread at least, is that if you read through the Mil-A-8625 [link is to free spec at Defense Logistics Agency, dla.mil] F spec for hardcoat, it actually requires 'average of not less than 8 measurements' to be used as the value, and then refers to ASTM B244 [link by ed. to spec at TechStreet] which says 'several measurements in the same location'. So if you take these 2 specs together, you want to do 8 measurements in the same spot and then average them to get what an auditor would accept as an accurate measurement. One or both specs make note of the 'inherent variability' of these measurements, so the 8 readings rule is a way to really nail down a true value.
Of course this is assuming that the part's surface topography isn't adding even more variability- if you've got a rough surface to work with, it's going to be an even bigger variation. Something to try if you are processing parts that have rough surfaces, curved features, tiny faces, etc. one work-around is to process a test chip on the load, using the exact same alloy and temper, or even take a scrap part from the batch and cut it so there's a nice clean flat surface to take readings on later, then rack and process as normal.
Good luck!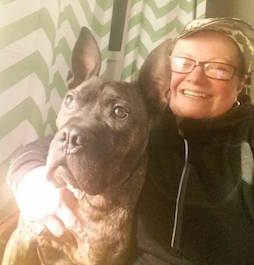 Rachel Mackintosh
Plating Solutions Control Specialist / Industrial Metals Waste Treatment - Brattleboro, Vermont


This public forum has 60,000 threads. If you have a question in mind which seems off topic to this thread, you might prefer to Search the Site