topic 5053
Silk screening and anodizing aluminum: Anoprint, Ano-tone, Aluprint, Anofax?
2000
Q. Looking for ANY info on Anoprint or Ano-tone. Not sure if thats the technical term, but that's what we used to call it 20-30 years ago. The process is one in which a screen printed image (dye, ink?) is somehow penetrated into the alum. and then anodized and sealed. I know this process exists, but not sure of the exact process or materials.
We've experimented with our 'normal' inks, usually screened over anodize, but when we try to screen then anodize our ink falls off in the anodize tank. Like I said, we used to do this process 20 years ago so I know its not new to the industry, however, I cannot find ANY info as far as process or materials.
Is this highly Proprietary information? If not, someone please help. We have full screening and metal finishing capability.
Any help would be greatly appreciated.
Jeff Miller
- Bloomsburg, Pennsylvania USA
---
2000
A. Contact Clariant Corp. (formerly Sandoz) they put out several inks for screen printing anodized aluminum. And I believe they are called "Aluprint"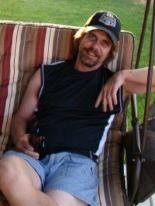 Marc Green
anodizer - Idaho
---
2004
A. See www.slickote.com/anodize.htm --
"Anoprint Anodize Dyes

Product Description

Anoprints are anodizing dyes which are silk screened into unsealed anodized aluminum surfaces to create graphic logos and other color effects. Anoprints are solvent dyes as opposed to water base anodize dyes, dispersed in a solvent system with thickening agents to create a high viscosity. After silk screening, the parts may be dyed and sealed without affecting the printed logo.

Intended Use

For creating graphic logos which are silk screened and sealed into the pores of anodized aluminum.
Creating multiple color on the same aluminum part.
Serves as a resist to dyeing after printing.
As an anodize touch up for rack marks, bare spots ..."
Raul Martinez
anodizing shop - Los Angeles, California USA
---
---
March 21, 2013

-- this entry appended to this thread by editor in lieu of spawning a duplicative thread
Q. I have a drawing that specifies the Anofax process or equivalent for lettering on an aluminum plate. The only google reference to that are some listings for some higher end audio components that brag about their lettering being anodized instead of painted. Anyone have any leads on someone who still does that process or whether there is an alternative besides just paint filling engraved lettering?
Mike Palatas
Management - Gardena, California, USA
---
March 26, 2013
A. Hi Mike. We appended your inquiry to a thread which hopefully answers it pretty well: you can silk screen the lettering onto the anodized aluminum before sealing, and it won't come off even with sandpaper. Good luck.
Talking about trademark implications of "Anofax" or other tradenames gets tedious in this corporate age where whole companies are endlessly swapped like trading cards . . . still trying to find my promised "M&T Chemicals > American Can Company > ? > ?? > ???" pension, but they succeeded in brushing away the trail of footprints and pocketing my money :-)
Regards,
Ted Mooney, P.E.
finishing.com
Pine Beach, New Jersey


If you have a question in mind which seems off topic, please Search the Site