topic 5045
Cyanide Zinc Problem
(2000)
We are doing cyanide zinc plating on hollow pipes of dimension: Internal Diameter : 2 inch Length : 18 inch
The test report of steel being plated is as follows:
Carbon : 0.078
Silicon : 0.038
Sulphur : 0.017
Phosphorus :0.0225
Nickel : 0.003
Chrome : 0.009
Molybedium : 0.005
Aluminium : 0.037
Copper : 0.009 &
Lead : 0.001
We have made a fresh plant and it was working perfectly OK for 3 months on 16 hrs working daily. But after 3 months we are getting, a blackish tone of zinc deposit. The blackish zinc deposit can be rectified by treating the solution with Zinc Dust after every 10 days.
After 6 months the solution is not in a condition of working and we have to discard the whole solution.
The composition of the plating bath is as :
Zn as metal
25 gm/ltr Cyanide
70-80 gm/ltr Caustic:
60-70 gm/ltr
please suggest the origin and the remedy of this problem.
Dharam Vir Singh
- Noida, (U.P), India
---
(2000)
I assume that you use sodium sulfide (Na2S) at least one a week to overcome the dark deposit. If the deposit comes out bright from the plating solution and gets dark in the nitric dip or in the chromate, it means that you need sulfide. The fact that you need zinc dust indicates that you have some sort of contamination. I would guess it is copper. Maybe you clean the buss bars that are made of copper and this way you contaminate the solution.
Sara Michaeli
chemical process supplier
Tel-Aviv, Israel
---
(2000)
Dear Mr Singh,
NEVER discard a cyanide zinc bath as almost anything but severe chrome contamination can be treated.
Do's and Don'ts for trouble free CZ plating:
Don't : Ever premix sulfide based purifiers with brighteners as purifiers are meant to form a sludge which precipitate metallic impurities, but in doing so also sponge out brightener content leading to dark deposits you have seen.
Do : Ensure that you have at least 18 inches clear from the bottom of your tank till the bottom of your component so as to not stir up the sludge by convection caused by loading/removing the components. Sludge mixed up with clear solution can cause dark deposits.
Do : Have a daily dummy run at 2 Amps /sft every night as you are plating hollow tubes and will cause a higher than normal iron content in the tank. Dummying your bath every night will also remove out any other metallic impurities such as lead , copper which tend to come out of dried oils found inside of pipes not entirely removed in the pre-cleaning stages.
Don't : Clean your copper pipes on the top of the tank. Have SS bolts at the ends which allow easy dismantling and emery or Acid pickle the pipes away from the tank.
Do : Try 2 gms / lit of Sodium Metabisulfide treatment if all this fails as this works to remove chrome but a chrome contamination will manifest by showing no deposit rather than dark deposit.
My bet is on copper and lead contamination. Try the dummying and fortnightly sludge decanting which should take care of your dark deposits.
Regards,
Khozem Vahaanwala
Saify Ind
Bangalore, Karnataka, India
---
(2000)
Dear Mr. Singh:
The very first thing that I would do, is to get an Atomic Absorption analysis of the Copper, Lead, Chrome in your plating bath. Normally, for the sake of chemical conservation and safety, platers will not discard a plating bath this easily.
The Sodium Polysulfide (also called Zinc Pure or Zinc Purifier), is added at the rate of 2 mls/Liter but not more than once per day. You can test for this product easily using a freshly made 5%(by weight) Lead Acetate solution. This will precipitate the copper and lead, BUT NOT IMMEDIATELY. Sometimes the precipitation may take 24 - 48 hours to be complete. Don't stir up the sludge at the bottom of the tank. If you rake the tank, allow it to settle for as long as is practical in your shop.
You may also choose to run a Hull Cell of your bath the way it is now. Make up a liter of Cyanide Zinc in your laboratory at Normal make up as suggested by your supplier. Run panels as follows:
Full strength bath as it is NOW and zero % new bath
75% your current bath and 25% New solution (Mixed)
50% your current bath and 50% New solution (Mixed)
25% your current bath and 75% New Solution (Mixed)
100% Brand new bath.
When these panels are plated and test chromate passivated, you may lay them out on a desk to see what dilution it took to make your solution look normal again. One last tip. Use the best quality Zinc anodes that you can. Some platers use the same type as they use for Alkaline Non cyanide Zinc, and that is 99.9995 % pure Sincerely, Ed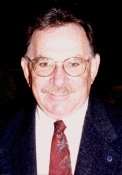 Ed Budman
- Pennsylvania
---
(2003)
THE MAIN PROBLEM FACED BY YOU IS AFTER 3 MONTHS IS DUE TO LACK OF PLATING THICKNESS IN THE LCD AREA. THIS IS DUE TO LOW METAL CONTENT AND LOW CYANIDE CONTENT. PLEASE MAINTAIN 34 GMS\ LTS ZINC METAL AND 110 GSM OF SODIUM CYANIDE SO THAT THE SELF CONTROLLING OF IMPURITIES TAKES CARE OF BY CYANIDE AND AS A RESULT THE LCD AREA GETS PERFECT COVERAGE REMOVING TRACES OF IMPURITIES WHICH HASD NTO BEEN REMOVED ELECTROLYTICALLY . WE SUGGEST HCl ACID PICKLING WITH 1% ACID INHIBITOR FOR A MINIMUM PERIOD OF 30 MINUTES WHICH LEADS TO PERFECT CLEANING AND DESCALING AND ALSO AVOIDS HYDROGEN EMBEDMENT INTO THE METAL.
FURTHER AN ELECTROLYTIC METAL CLEANER USAGE BOTH AS ANODIC AND CATHODIC FOR 30 SECONDS AT 12 VOLTS CURRENT SHALL DEFINITELY LEAD TO PERFECT CLEANING WHICH RESULT IN ACCEPTANCE OF ZINC PLATING TO THE HIGHEST BRIGHTNESS LEVELS.
WE RECOMMEND ZINC CYANIDE IN THE PLACE OF SODIUM CYANIDE TO GET EXTREME AND EXCELLENT RESULTS.BETTER USE A brightener WHICH CAN WORK FOR HIGH CYANIDE AS WELL AS LOW CYANIDE BATHS.
C PRAKASHAM
chemical co. - KOLKATTA, CHENNAI, INDIA
---
November 5, 2008
We use a very similar bath, I would be highly pleased if you can inform me of a suitable method of finding the composition of the plating bath.
Zinc, Cyanide and Caustic. I would be highly grateful if a suitable titration or volumetric analysis or any other method can be advised ?
A. Khan
- London, UK


This public forum has 60,000 threads. If you have a question in mind which seems off topic to this thread, you might prefer to Search the Site