topic 5042
Cleaning stainless steel racks
(2000)
I have some stainless steel screens and racks that have been oxidized over a period of time due to heat cycles up to 300C in air. The color varies anywhere from light brown to dark gray or blue. Is there a relatively simple way, such as etching at room temperature, to strip the oxide and make them look bright again?
Mandar Sunthankar
- Fort Collins, Colorado
---
(2000)
Mandar: The degree of oxidation or discoloration and the appearance you wish to obtain, will very much determine the mode of cleaning. Personally, I think your only salvation might be to have them electropolished.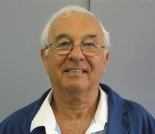 Joel Levinsohn
- Sydney, Australia
---
(2000)
One tank builder that I know, uses diluted Muriatic Acid [linked by editor to product info at Amazon] to remove dark blue tint from welded joints. I do not know what concentration he used, but you could run some tests starting with 20% by volume and add acid till you find one that suits your needs. Certainly a low budget trial.
James Watts
- Navarre, Florida
---
(2000)
Mandar:
Electropolishing is a good solution; but if this is not possible, there are a variety of products that can be tried. Depending on the degree of discoloration, it can many times be completely removed with hot CitriSurf products.
These products can be used safely, but may not be strong enough if the discoloration is bad enough. There are a number of harsher, nitric acid/ HF/ ABF/ or phosphoric acid products that may work if you can live with the hazards. Lee
Lee Kremer
Stellar Solutions, Inc.
McHenry, Illinois
---
(2000)
The typical pickling reagent for stainless steel contains a mixture of nitric and hydrofluoric (HF) acids. The HF is a dangerous acid, but is at relatively low concentrations in these mixtures. If you have the capability to handle this acid, the nitric HF mixture will give the best results.
Muriatic acid (dilute hydrochloric) may work, but could also pit the surface, especially if the racks have any crevices. The metal will be brightened by the acid bath, but the surface may not have the original polish due to roughening from the oxidation. Let me know the alloy and I will provide a recipe for an appropriate mixture.
Larry Hanke
Minneapolis, Minnesota


This public forum has 60,000 threads. If you have a question in mind which seems off topic to this thread, you might prefer to Search the Site