topic 5020
What are Organic coatings
2000
what are organic coatings and what are their advantages?
what is the process used for coating?
And finally how are different colours imparted to the coating. Can anybody tell me with reference to Ford specific requirements.
suman mahadev akkiraju
- Chennai,India
---
2000
Dear Suman,
Organic coatings is a non metallic content type coating process. It helps more corrosion and chemical as well as electrical resistance. Its main purpose is a corrosion protection; many Indian OEMS are using this type of coatings. it contains hi tech fluoropolymer based resins, newly developed in USA.i.e.PTFE. Our ONGC is using fluoropolymer coated fasteners.
The process application is spray or Dip.there are many colours are available.but mainly Red/Blue/Green/Black is the selected colours.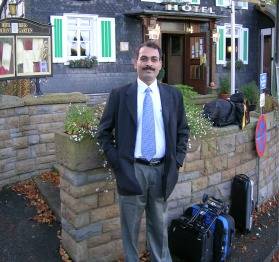 Kalyan Dhakane
Mumbai, India


If you have a question in mind which seems off topic, please Search the Site