60,000 Q&A topics -- Education, Aloha, & Fun
topic 49883
Chlorine turned my wedding ring from gold to copper looking
A discussion started in 2008 but continuing through 2019
August 31, 2008
Q. Please tell me how to restore my wedding ring to its original gold color. It is 14k and I used "super shock"(chlorine powder) in my pool and the metal has turned a strange copper looking color.

Thanks,
Carolyn Davis
- Ocala Florida USA
---
September 5, 2008
A. Hi, Carolyn. The chlorine has reacted with the copper or other base metals in your ring, causing a discolored film on it. I believe that a jeweler can polish this away. It is probably possible to polish it yourself, but I wouldn't.
Regards,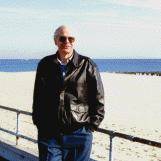 Ted Mooney, P.E.
finishing.com - Pine Beach, New Jersey
Striving to live Aloha
---
September 5, 2008
Q. I inadvertently placed an old steel wheat penny I'd been given earlier in the day in my wife's jewelry cleaner. Of course, she had her two white gold rings in there! The unfortunate outcome was a tremendous amount of blackish tarnish on all the white gold surfaces. Brushing with glass cleaner and a toothbrush removed most of the "film," but what is left is a dull finish not attractive like it was before. So, may I ask what happened and more importantly, what can I do to reverse the dullness?

Thank you,

In Trouble Until I Find An Answer
C.R. Weiss
Purchaser - La Habra, California, USA
---
September 5, 2008
A. Caroline, It sounds to me like the chlorine has attacked some of the other metals used to harden the gold in your ring. This can be polished out, but use a professional to do it. 14K gold is actually only 14/24 or 58% gold, the remaining weight is made from copper, nickel silver and even zinc to harden the original gold.

Trevor Crichton
R&D practical scientist
Chesham, Bucks, UK
---
---
December 10, 2014
Q. I used Efferdent to clean my 14k gold wedding rings. When I took them out the gold has turned to a dark copper. My husband bought these at Zales Jewelry which is well known. I never thought denture cleaners would harm them. What should I do to restore them back to the original?
bonnie beck
- harleton Texas usa
---
December 2014
A. Hi Bonnie. I agree with Trevor's posting that mechanical polishing/buffing rather than chemical treatment is the way forward. I doubt that a jeweler would charge you much, and you'll have smooth polished rings again. Good luck.
Regards,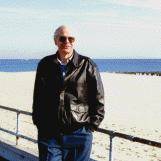 Ted Mooney, P.E.
finishing.com - Pine Beach, New Jersey
Striving to live Aloha
---
---
14K gold chain turned pink-ish/rose gold-ish
May 30, 2019
Q. I recently created a copper basket for a stone using jewelry grade copper wire. I hung the copper-enclosed stone from a 14K gold rope necklace.
I took the necklace off and left it with the copper wrapped stone for several weeks. I came back and now the 14K gold rope necklace is a distinct pink color. In fact it looks like rose gold.
The copper cage holding the stone is also a much darker amber color ... not tarnished at all, but a deep mauve color. The stone is fine. Only the metal parts have been affected
ed Kummel
Hobbyist - Leesburg Virginia /USA
---
May 31, 2019
A. Hello Ed,
Though you didn't ask a specific question, I gather you want to know why the necklace and basket are discolored. Was the necklace and basket completely free of moisture when they were stored for several weeks? Were they stored together?
Are you positive the necklace is 14 karat gold? Gold will not tarnish unless it has thin plating and the underlying metal diffused through the gold, or the piece was subjected to harsh atmospheric conditions. In India a lot of fine jewelry is 18 karat or better because of high humidity. The necklace can be cleaned with a jewellers cloth or toothpaste and the copper basket in vinegar or lemon juice. I would store the necklace and basket separately, if not already stored that way.
Mark Baker
Electronic Plating - Winston Salem, North Carolina USA