Where the world gathers for
plating, anodizing, & finishing Q&As since 1989
-----
Chemical polishing / bright dipping of copper
adv.

Q. Hello, I am seeking a source of some kind of bright dip here in Australia, to clean up leaded bronze, brass & gunmetal boiler fittings on a Steam locomotive I am restoring.
I am not expecting miracles- but something that will remove years of verdigris & soot leaving a hopefully bright & clean surface would be ideal, and save me a hell of a lot of time.
If anybody can assist it would be most appreciated.
Ian Larcher
Lachlan Valley Railway Museum - Wallerawang, N.S.W. Australia
2002
A. Hi Ian Larcher,
Try soaking you parts on 5% sodium cyanide solution for 2 to 5 minutes depending on the intensity. If this doesn't work you can go for the below given bright solution for copper alloys:

hydrochloric acid-1.5 fl.oz. Room temperature.

You can gradually increase the quantity of HCl for better luster.But excess HCl may lead to spotty surfaces.
Venkat Raja
- Kitchener, Ontario, Canada
A. Hi. Venkat's approaches may do the necessary cleanup. But if you are looking for an actual bright finish, you'll need an oxidizing acid -- I think the generally safest and best is sulfuric acid plus hydrogen peroxide. I'd suggest that you buy it as a proprietary rather than trying to learn chemical formulation

EPI (Electrochemical Products Inc.) [a finishing.com supporting advertiser] offers this product.
Luck & Regards,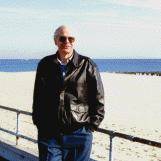 Ted Mooney, P.E.
Striving to live Aloha
finishing.com - Pine Beach, New Jersey



---
---
Q. Right now we have a new project with an electric equipment supplier; they want a bright dip process for copper. Somebody know about this kind of process, or is a simple cleaning with alkaline and acid dip?
Thanks,
Gabriel Ramirez Nuñez
process engineer - Toluca , Edo. de Mex., Mexico
2004
A. Copper will not get bright just from cleaning and a dip in mineral acid. It requires an oxidizing acid process such as nitric acid or sulfuric acid and hydrogen peroxide. Tell your plating process supplier that you need a "copper bright dip" process and they can help you with the details.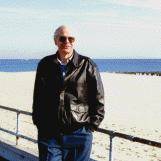 Ted Mooney
, P.E.
Striving to live Aloha
finishing.com - Pine Beach, New Jersey
A. Gabriel,
I have experience of bright-dipping Beryllium Copper components that may help you. I used a solution of 9% Sulphuric Acid (by volume) and 3% Hydrogen Peroxide. To achieve the best results I ran the solution at these concentrations, at 60 °C (140 °F) and with 50 grams per litre of dissolved copper in solution as copper sulphate [affil links to item on Ebay & on Amazon] which we subsequently removed via a chiller unit. Analysis for both constituents can be supplied to you later if you wish them.
Nigel D Gill, B.Sc. MIMF AIEMA MRSC
- Glasgow, Scotland
---
---
Multiple threads were merged: please forgive repetition, chronology errors, or disrespect towards other postings [they weren't on the same page] :-)
---
---
Sulfuric acid, water and peroxide bright dip procedure?
Q. I am trying to find the correct mixture and procedure for a sulfuric acid, water and peroxide bright dip. What are the volumes, temperatures and submersion times for brass and copper? I saw the post about it and it stated 10% by volume sulfuric acid and the rest water and peroxide. Is the water and peroxide split 50-50? Thanks in advance for any help.
Toby Edwards
Flame Technologies - Cedar Park, Texas
2005
A. I could be wrong, but I believe you'd be better off with a proprietary formulation because without the proprietary stabilizer the decomposition rate of peroxide will make the process less unaffordable.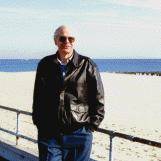 Ted Mooney
, P.E.
Striving to live Aloha
finishing.com - Pine Beach, New Jersey
Any Suggestions? I am trying to produce a brilliant finish on copper and brass parts. What bright dip methods do you recommend?

Toby Edwards




- Cedar Park, Texas






Your question is difficult to answer without actually seeing your items. Why don't you ask a supply company like Henkel. They sell stabilized hydrogen peroxide and have all necessary know-how about the process.

Bo Kønig




- Odense, Denmark





---
---
Q. What is Bright Dipping of Copper? What is the reaction mechanism of protecting such processed surface from oxidation?
I am not interested to know how the process of Bright Dipping is conducted but how such a surface works in preventing treated surfaces.
Sanjoy K. Das
- Springfield, Massachusetts
2007
A. Bright dipping per se will not prevent copper from corroding, Sanjoy; there may be a misunderstanding. The overall bright dipping process on a given production line might, however, include a post dip in benzotriazole, chromate, or lacquer to deter corrosion.
I'm not a chemist but I think if you look up benzotriazole you will see the mechanism of copper protection explained and find it interesting.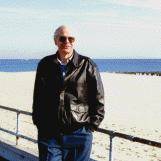 Ted Mooney
, P.E.
Striving to live Aloha
finishing.com - Pine Beach, New Jersey
---
---
Q. Sir
I want to know how I can polish the copper by chemical? I use now nitric acid and chromic acid to polishing it but this method is not active. Please answer my question.
thank you
Hatem Shaker
- Egypt
August 25, 2008
A. Hi, Hatem. It's not good to switch away from an accepted approach which works for other people just because you are having difficulty getting it to work -- so I'm not eager to suggest that you give up on that chemistry.

Still, considering safety and environment, I think you might be happier with a sulfuric acid + hydrogen peroxide bright dip than the nitric and/or chromic acid. Good luck.

Regards,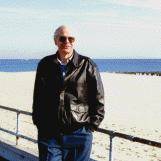 Ted Mooney
, P.E.
Striving to live Aloha
finishing.com - Pine Beach, New Jersey
A. Dear Hatem
if you want polish yellow copper allow
I think you can make the following sequence
mix. hydrochloric acid + nitric acid + chromic acid
rinsing water
hydrochloric aid
rinsing water
chromic acid
good rinsing water
with best regards,
Ali Gomaa
- Cairo, Egypt
A. Hatem,
I whole-heartedly agree with Ted on this -- that for environmental laws, etc., that Hydrogen Peroxide and Sulphuric Acid is the best option. From my experience of etching beryllium-copper I suggest the following that worked very well for myself.

Maintain bath at 9% free sulphuric acid by concentration and 3% hydrogen peroxide by concentration at a temperature of 55 °C. Analysis is as follows ...

For hydrogen peroxide:
1 ml sample add about 80 mls of de-ionised water and 1 droplet of Ferroin indicator. Titrate to an orange end-point with 0.1 N Ceric Sulphate solution then calculate % free peroxide as Titre mls of 0.1 N Ceric Sulphate x 0.29

For free sulphuric acid:
1 ml sample add about 70 mls of de-ionised water and 3-5 droplets of methyl orange [affil link] indicator. Titrate to a pale-blue end-point with 1.0 N Sodium Hydroxide solution then calculate free %Sulphuric Acid as Titre mls of 1.0 N Sodium Hydroxide x 1.4

After etching give a good rinse then a dilute alkaline rinse followed by copper anti-tarnish, rinse in de-ionised water and dry.

Hope this helps!
Nigel Gill
BSc MIMF MRSC - Glasgow, Scotland
Ed. note: Terrific post, Nigel. Thanks.
Q. My job work in electrical panels and I am a chemist. I just want to know polishing copper bars by chemical, Knowing I clean it by nitric acid and passivate it with sodium dichromate but this method not available due to oxidation of copper in a short time. Please solve this problem
Hatem Shaker
[returning]
- Egypt
December 31, 2008
A. Hi Hatem.
We're having a bit of a language problem, but I think you telling us that you want a bright finish and your nitric acid dip followed by chromating isn't offering it because it doesn't stay bright for long.

If I am understanding, then after you dip in nitric acid, which I assume produces brightness, follow Nigel's sequence: quickly neutralize, rinse, dip in sodium benzotriazole, D.I. rinse, and dry. Luck & Regards,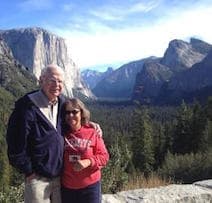 Ted Mooney, P.E. RET
Striving to live Aloha
finishing.com - Pine Beach, New Jersey



---