topic 49817
Effect of chlorine on steel alloys
August 28, 2008
We have aqueous degreased some parts made from a high alloy steel but the surface of the parts appear to be suffering from some form of chemical attack. On analysis, traces of chlorine have been found on the parts. De-ionised water has been used for the final rinse in the aqueous degreaser. Is it normal to have chlorine in de-ionised water?
Alan Dodd
Engineer - Liverpool, England
---
September 1, 2008
Alan,

No, it is extremely unusual to have chlorine in de-ionised water, unless your plant has gone wrong. In which case you may have chloride contamination in the form of hydrochloric acid. I have had this happen to me before and the effects can be devastating. I ended up having to throw out 12 10,000 tanks on an anodising line because of plant break down. I don't have to tell you how much that cost!

Have you actually checked your rinse for chloride? If not do so immediately. You can do a quick test with silver nitrate solution, if the sample goes cloudy with the addition of silver nitrate you have a chloride problem.

If it isn't in your rinse check earlier in the line. Surprisingly some aqueous degreasers actually contain sodium chloride. You should check the MSDS/TDS for details of your cleaner. If it does contain chlorides and you are finding traces after rinsing you need to have a look at how well you are rinsing.
Brian Terry
Aerospace - Yeovil, Somerset, UK
---
September 9, 2008
My experience as a plating and Consulting Engineer prompted me to remark that most plating shops or laboratories, are not very good at keeping their rinsing or final hot rinsing de-ionized water continuously re-flowing or adequately rinsing the plated part perhaps for the reason of saving water. Consequently, the drag out organics and in-organics from the plating baths thereby may have contaminated the final rinsing solution more so if the bath was temporary stagnated. The use of electric conductive meter attached to a solenoid valve to regulate the rinsing water's quality (TDS)level, is the best approach in controlling the chloride level in the rinse water from diffusing into part to attack it. Improve the flowing rate of the final rinse water.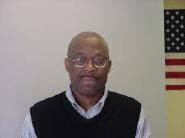 Bassey J. Udofot
Musgegon, Michigan


This public forum has 60,000 threads. If you have a question in mind which seems off topic to this thread, you might prefer to Search the Site