World's #1 on-line resource since 1989
-----
Protect Steel Countertop from Corrosion
A discussion started in 2008 but continuing through 2020
August 15, 2008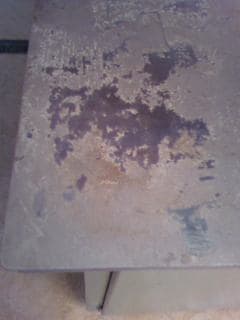 Q. I have a rolled steel counter top in my house and I'm not sure but I believe it's just rolled steel. Not stainless or anything fancy. Anyway, the lady that sold us the house said she had had it treated or something before and we ignored it and now it's covered in rust. I tried some rust dissolver and scotch-brite and I went through some sort of top layer and caused a bunch of white (oxidization?) all around? I need to know how to remove the rest of that layer and what to refinish the steel underneath with to restore its nice looks...
Hope someone can help!

Thanks,
Luke
Lucas Lowe
- Tucson, Arizona
---
September 4, 2008
A. The problem with any kind of steel be it cold rolled or hot rolled, or also known as carbon steel...is that steel rusts. The best finish for steel is to powder coat it with a clear powder coating (see-thru powder, such as CLO2).

But in a high use area as a kitchen where water and mild acids are always present, the steel must be sealed to protect it. The problem with coatings is they chip and then water, etc. enters the coating and works on the exposed steel...and then moves under the coating and will spread.

I haven't found a hard (durable) coating for use in a Kitchen area. It was a bad choice for the previous owners to install this.

I have powder coated (clear) over hot rolled steel and when a rust spot (even as small as a pin head) begins, over the years the rust spots spread out and continue to grow, depending on the environment determines how fast.

The best process is to clean the hot rolled piece and have it either phosphated (cleaning phase of a plating process), or cleaned with phosphoric acid wash (phosphoric acid is a rust inhibitor), then immediately powder coat the surface. but if there is a nick or a tiny chip, and moisture enters...rust will start, and won't stop.

In your case to remove the rust you have to have the piece sand blasted and then a phosphate wash and clear powder. But, your black hot rolled finish will be lost, you can try to re create it with a blueing chemical from Birchwood Casey called: "insta-black for steel". The finish is not going to be consistent since you have to apply it by brush, because you cannot submerge the whole piece (would cost way too much for the chemical...it is not cheep). The blue-ing for steel will also act as a rust inhibitor but must be first phosphated then blued and then powder coated for the best seal.

A clear Lacquer for wood works well on steel to protect it from rust, commonly used for furniture, but won't last more than a few days outside or in a kitchen.
Dan Romano
- Colo Spgs, Colorado, USA
---
September 11, 2008
Q. Thanks for the response. It's definitely not what I wanted to hear but oh well thats life. For now my plan is to grind down the steel with a DA Sander and buff it to a high polish and coat it with a product I found through this website called Everbrite [a finishing.com supporting advertiser] Protectaclear ... I see you say that this will not last long in a kitchen area and was wondering if you could elaborate on that (why, why not...)

Thanks,
Luke
Lucas Lowe
[returning]
- Tucson, Arizona
---
September 16, 2008
A. It won't last because it will chip and even scratches will expose the steel surface and once exposed it will rust even the smallest scratch. Once started it will just spread in time. The reason the kitchen counter is not a great place for steel is because there is water on it at least every day also there are other acidic liquids like tomato juice, etc. which accelerates rust (oxidation). The difference with steel and say stainless steel or copper is the they oxidize very differently or practically not at all (stainless steel), so the affect on the finish is non-detectable. I looked over the website you listed, and noticed they didn't say anything about "steel". So I wouldn't bet it wouldn't do you much good for more than a few months (depending on the wear and tear)

Where they say other metals, the picture is mostly copper, brass, jewelry metals that don't really oxidize in a bad way.

I don't mean to be the bearer of bad news but these are just my opinions.

I would switch to stainless, concrete, or Corian etc for a durable surface you won't have to worry about.
P.S. Copper is a fair choice but it is a soft metal and would get scratched up faster than stainless, but it is still a way better choice than steel.

There are some high pressure laminates that could work on a counter, but are not really recommended because kitchen counters are abused surfaces.
Dan Romano
- Colo Spgs, Colorado, USA
---
September 17, 2008
! No problem about the bad news ... I'm gonna just go ahead and see what I can get done and if anything it will look nice for a little while and give me a fun project and time to think about replacing it. I appreciate you looking over that info and all your help on the matter and will let you know how everything turns out.

Thanks again,
Lucas
Lucas Lowe
[returning]
- Tucson, Arizona
---
---
September 13, 2008
-- this entry appended to this thread by editor in lieu of spawning a duplicative thread
Q. I would like to make a kitchen table with a galvanized steel top. Would there be any health risks with this? Would I be able to "age the finish"?
Kate Simmons
- atlanta, Georgia usa
---
September 19, 2008
A. Hi, Kate. It's not a good application as you can see from the above posting. Plus, zinc is not really a food safe surface. Plus, galvanized steel isn't the same as solid zinc because the zinc coating is quite thin (maybe a thousandth of an inch), and it may also have a chromate conversion coating on it (and chromate is definitely not a proper food surface).
This site has about a dozen threads about zinc & galvanized countertops if you wish to know more and have patience with the search engine. Good luck.
Regards,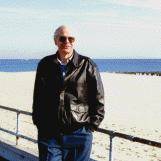 Ted Mooney
, P.E.
Striving to live Aloha
finishing.com - Pine Beach, New Jersey
---
July 19, 2011
A. Keep your steel well oiled with a food-grade oil [olive oil or vegetable oil will do the trick, but must be applied frequently] every couple days. This should keep the rust at bay until you can decide on a new counter-top option. There is also a very wide range of steels in the very broad category known as 'carbon steel'. Some are more prone to rusting than others. [The same is also true for stainless steel; 404 stainless will get rust spots any time it contacts carbon steel].

With that being said, there are a couple pubs that I know of that have carbon steel counter tops, and you can be sure that they see lots of moisture and wear, but they still have their original black and blue coloring. In fact, they look really cook in a post-modern industrial sort of way. I personally would never suggest to anyone that they put one in a home though. Sorry!

Geoff Rae
- London, Ontario, Canada
---
---
January 12, 2012
Q. We have made some steel counter tops for a customer of ours with some sanded designs in the mill finish. After gluing them to the substrate they were put into the restaurant, and after a couple of months of use, they are stained, and scratched, to the point where they just look filthy.
I would like to clean them up and put a clearcoat or other protectant on them that would stand up to the abuses of a commercial restaurant.... any suggestions on how to do this as inexpensively as possible?
Cleaning procedures? Type of clear coat, or other protectant to make it wipeable, and inhibit rusting?

Thank you!
Chad Lindsey
- Spokane, Washington, USA
---
January 26, 2012
A. While nothing will protect a steel counter top forever, there are some two part epoxies that will give you a decent protective coating. Without mentioning a specific product, I will say that there are some formulations that are non-toxic and won't stink your house up. The cure time can be as long as three days though, so be prepared to order take-out for a couple of days.

Also, whatever you seal it with, be sure it is totally clean and dry. You do not want to trap moisture under the surface.
Justin Kumpf
- Philadelphia, Pennsylvania, USA
---
February 25, 2012
A. There is no paint or epoxy coating that is FDA approved for use on a food preparation surface to my knowledge. This is a closely regulated subject so I suggest that you check with the local regulating body before doing any painting.
Mel Clark
- Chesapeake Virginia
---
October 2, 2019
A. I have been in contact with companies in Australia regarding this and came across a food grade epoxy that the product representative says will work. I specifically asked if they had a product that I could apply to a rolled steel countertop in a wet area that was very hard wearing. Their response: 'I would suggest using Megapoxy 132 for your application, this product should bond quite well to very clean steel.'

I am sure there will be similar products in the US. I looked into this product and it is a semi flexible epoxy designed for food factory floors, lining water tanks and repairing boats so I'm hoping it should handle wear and tear pretty well.
Dick Seahorse
- Alice Springs, Northern Territory, Australia
---
October 2019

There are now any number of clear "table-top" epoxies which claim to be "FDA approved" or "FDA compliant". I think my compromise regarding the last three postings would be that I wouldn't specify an epoxy counter top for a commercial or industrial food processing facility without further checking, but I'd use it in my own home.
Regards,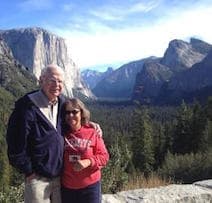 Ted Mooney
, P.E. RET
Aloha -- an idea worth spreading
finishing.com - Pine Beach, New Jersey
---
---
Hot rolled steel railing caps are waxed, and keep smudging!
October 3, 2015
Q. About four months ago, I polished our hot rolled stainless steel railing caps with Annie Sloan wax. I also applied the same treatment to the body of our kitchen island. It looked fabulous! I was told to give it about 4 to 6 weeks to set, as it was summer and the wax could take some time to set. As we hadn't moved into our new home yet, it was easy to avoid contact with it.
We've been in our new home for a couple of months now and our island looks terrible. When sitting on the bar stools, our knees rub against the hot rolled steel and smudge it . I have tried re- buffing the wax but it doesn't look any better. Should I remove the wax and re-wax and re- buff? If so, is there a sealant that can be applied on top of the wax so that it won't ever smudge again?
I appreciate your help!
Mar Grantham
Hobbyist - Powell River, bc, canada
---
A. Hi Mar. Your posting is a bit self-contradictory so I'm not understanding whether the materials are plain steel or stainless steel. If the countertop is a good grade of stainless, I'm not sure it needs wax or clearcoating. Neither paints nor clearcoats nor anything else sticks well to wax, so I think you'll need to remove the wax before clearcoating it.
Regards,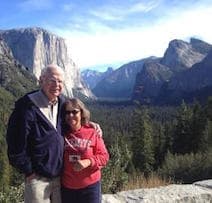 Ted Mooney
, P.E. RET
Aloha -- an idea worth spreading
finishing.com - Pine Beach, New Jersey
---
---
September 15, 2016
Q. I am looking for a new counter top for my kitchen and am interested in using stainless steel, perhaps even powder coated stainless steel. Based on the experiences noted in this thread, would you recommend stainless steel and what would the effect of powder coating it be?
Kristina Goodrich
- STERLING, Virginia USA
---
---
March 5, 2020
Q. I just made several steel countertops for my welding/auto repair area and was wondering about a clear finish that I should use to prevent unsightly rust. Paste Wax, clear epoxy, polyurethane, BoeShield B-9, or what is the best?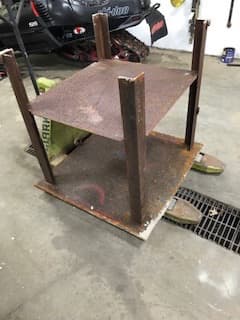 Brandon Moss
hobbyist - Upper St Clair, Pennsylvania USA
---
March 2020
A. Hi Brandon.

If you're sure nobody will lay their sandwich down in that area, BoeShield T-9 is probably okay, but I wouldn't use an unknown proprietary on a food surface. A chain is only as it's weakest link, so remember that loose rust will still come off and take the coating with it.
Regards,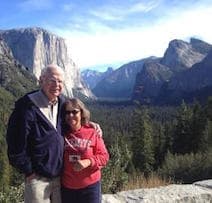 Ted Mooney
, P.E. RET
Aloha -- an idea worth spreading
finishing.com - Pine Beach, New Jersey
---
March 5, 2020
Q. These tops are in my welding area so not too worried about sandwiches or food but more about rust, and appearance as I like the clean look. I put a picture of a welding table I just bought as well and its rusty a bit and I don't want to paint the top where the welding is going on. Any thoughts on a clear coat enamel like Rust-Oleum has in a spray can? Or even just paste wax?
Brandon Moss
[returning]
Buncher Co - Upper St Clair, PA
---
March 7, 2020
A. Personally, I would not use a steel worktop, as any exposure to air, especially if it is moist, will result in rusting. If you insist on a steel top, use stainless steel. Whilst this is not totally immune from rusting, it is more resilient; use 300 series SS, as this is the general workhorse for catering grade SS. Stainless does not need any real surface treatment, except possibly electropolishing or "brushing" or linishing to give the required final finish, but it will start to corrode if it is exposed to aggressive chemicals. However, since you are using steel, you will need to coat it with either polyurethane, or some other polymeric paint type material. alternatively, you can regularly wipe it done with a cooking oil, such as sunflower or olive oil. You will need to do this very regularly and it will leave a slightly greasy feel to the steel. The issue with all coatings is that once you have broken through it, it will expose the steel to corrosion and rusting.

Trevor Crichton
R&D practical scientist
Chesham, Bucks, UK
---
March 9, 2020
A. I have never seen anything but bare mild steel for a welding table. If the workshop is dry any surface rust is minimal compared with welding splash. The idea of any organic coating is simply not compatable with the intended use.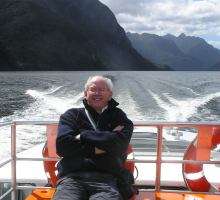 Geoff Smith
Hampshire, England