World's #1 finishing resource since 1989
No login needed: Chime right in
topic 49673
Plating Tank Disposal -- What Are the Rules
Current question and answers:
February 17, 2021
Q. I recently came across an old plating tank in a building we bought. it hasn't been in use since the eighties and may actually be around 80 years old (the building is 140 years old). I noticed the fiberglass coating on the tank that was peeling off had a bit of an unusual shimmer. I assumed it was just salt at first but then thought maybe there would be a residue of metals on there. If true I am Doubtful that it would be enough to be of value, but it could be a fun chemistry project for my children. We recently extracted gold from our old computers and I wondered if I could do the same here. As I am not a chemist I was hoping for some advice. Is it possible?
Allen D
[last name deleted for privacy by Editor]
- Cleveland Ohio

---
February 2021
A. Hi Allen. Nothing about a gold plating tank would "shimmer" because plating salts, not gold metal, are used in the process. Unless you know some details about what that plant did which implies that it specialized in gold plating, the odds are very small that it was a gold plating tank because 99+% of plating tanks are not. And it is entirely possible that any "salts" you see are horribly poisonous cyanide; I wouldn't let children anywhere near it.
If you have bought a former electroplating plant upon which a proper environmental audit was not done, I would contact an environmental lawyer immediately.
Luck & Regards,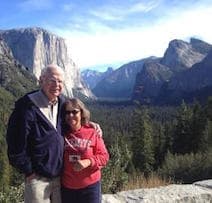 Ted Mooney, P.E. RET
Aloha -- an idea worth spreading
finishing.com - Pine Beach, New Jersey
---
---
---
Previous closely related Q&A's starting in:
August 13, 2008
Q. We have a plating line we would like to dispose of. These are the polypropylene tanks and misc equipment such as heaters, filter housings and such.

I would like to recycle the material but have heard our state pollution control agency considers them hazardous on the grounds that plating solutions have leached into the poly material.

Can anyone confirm that these must be treated as hazardous waste or maybe has disposed of a line themselves, and if so what is the waste code that we should use?

Thanks much!
John Zacharias
Engineer for plating shop - Waseca, Minnesota, USA
---
August 14, 2008
A. Hi, John. You probably can't fight city hall, but they don't use reasoning like that elsewhere, as there is little in your garbage which hasn't been treated with hazardous chemicals during its manufacture, and had a similar opportunity for hazardous chemicals to "leach into it" :-)
Most dairy equipment and pharmaceutical equipment must be electropolished in hazardous chemicals, i.e., very strong sulfuric and mixed acids with high concentrations of nickel and chrome dissolved in them ... yet after proper rinsing we run children's milk and the most critical drugs through them. I am not saying it is impossible for plating tanks to still have bad materials in them if not properly cleaned though.
Unless these items are in busted and horrible condition, a better plan might be to contact a used equipment dealer specializing in the plating industry who would probably be willing to take these away, and might even offer a pittance for them. Good luck.
Regards,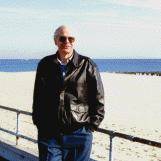 Ted Mooney, P.E.
Striving to live Aloha
finishing.com - Pine Beach, New Jersey
---
August 29, 2008
A. Wow. That's tougher than California.

I once wrote a closure plan for two plating facilities. The plan proposed simply triple rinsing the tanks, etc., then cutting them up and disposing of them as garbage.

Are there no exceptions? Possibly, you could have a TCLP test run on a representative sample of what you need to dispose of, and establish that it is non-hazardous. It's tough for me to see how appreciable amounts of metals could dissolve into polypro.

Dave Wichern
Consultant - The Bronx, New York
---
August 29, 2008
A. I agree with Dave. Recycle is a specific exemption from the Federal RCRA waste disposal rules. The worst that they could ask for is leach testing if they were to be reused by another plater for the same purpose. I would want to see their specific regulation on this aspect of this subject and not an opinion.
James Watts
- Navarre, Florida
---
August 30, 2008
A. If the used tanks are transferred to another plater to be used, then they aren't covered by the haz waste regulations at all, simply because they are not "waste".

There's no need to get involved with the recycle provisions of the regs. That will open an unnecessary and complicated can of worms.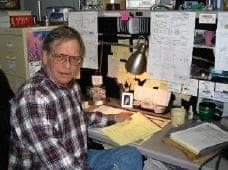 Jeffrey Holmes, CEF
Spartanburg, South Carolina
---
---
Disposal of old steel chromate plating tanks
July 10, 2014
Q. We are in the process of replacing our chromate plating tanks from old rusty steel to poly plastics. We would like to bring the steel tanks to the scrap yard but we are concerned about residual contamination of the metal. Can you tell me what would be the best way to dispose of them and if the tanks would actually be considered contaminated? Thank you.
Chris Fahnestock
Manufacturer - Port Jervis New York USA
---
July 2014
A. Hi Chris. I would assume that at least some of these tanks have glued-in PVC linings? I think I'd attempt to remove the linings, because it is possible to have pockets of solution trapped between the steel and lining. Then triple rinse, then sell the steel for scrap.
Regards,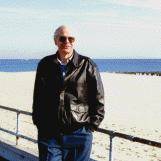 Ted Mooney, P.E.
Striving to live Aloha
finishing.com - Pine Beach, New Jersey
---
July 22, 2014
A. The only thing I can add to Ted's advice; cut the liner up into manageable pieces, and put them in a tank. Cover them with 2 - 3% sodium hydroxide solution, let it soak for a few hours, then drain and rinse with fresh water a couple of times. Wash down the tank (don't forget the outside and bottom) with NaOH solution, then rinse a few times with water. Combine all the leach solution and rinses, and add sulfuric to pH 2.5 or so, then metabisulfite to the point where it will decolorize an iodine solution. Then, pH to 9.5 or so, add floc, filter, etc.

The reason I add this elaboration is that the EPA procedure for hex-chrome in solids uses an alkaline leach solution - it seems to help solubilize the hex-chrome.

Congrats on your nice new tanks!

Dave Wichern
Consultant - The Bronx, New York
---
---
Disposal of chrome scrubbers
November 4, 2014
We recently purchased and installed two new chrome scrubbers which are operating fine. We recently received a quote for handling disposal of the two old chrome scrubbers, and I was floored with the expense for disposal. Does anyone have experience on disposal of chrome scrubbers that is cost effective?
Bruce Mills
printing - Fernley, Nevada USA