Live! From beautiful Pine Beach New Jersey: Welcome to the world's most popular metal finishing website
topic 49633
Determining appropriate PPE for plating or anodizing
August 12, 2008
Q. Our company is revising it's safety manual, and unfortunately it's being done by a couple newer management folks with little, or no experience in working with chemicals. These folks just see the tanks labeled "Acid" or "Caustic" and think we have vats bubbling with pure sulfuric acid, nitric acid, etc, etc...
The MSDS's are of no help, as they pertain to the concentrated chemicals, and not the ones that the guys work with up on the line. If one were to use the MSDS's for a guideline, everyone would be in full acid suits, and full face respirators all day long.
I realize that PPE is necessary, but I'm having a hard time with the "powers that be" being a bit over zealous because they simply don't understand what we are working with, and that most of it is extremely diluted.
I've been doing anodizing for 20+ years, and have really become comfortable with the chemicals that I work with, and probably lax too. I know what to respect, and what is generally safe. I also realize that not everyone has this much experience, and that the rules that are being set forth is mostly for their sake...but I have to set an example.
It's funny..the tanks on my line that I respect the most are our boiling DI water seal tanks. The chemical tanks are relatively harmless, in my opinion.
Has anyone else fought a similar battle? What PPE does your safety policy require (I'm specifically talking anodizing, not Hard Chrome/Cad plating..or anything toxic)
Are there specific OSHA rules that cover this? All the OSHA rules I've seen, seem to leave it up to company discretion if theres a reasonable chance of an accident occurring.
I might also add that we've had air quality monitoring done, and all detections were well below threshold limits. We've had one reportable incident in my 20 years related to a chemical burn (minor redness/irritation)...and yup, you guessed it, it just happened recently.
Any advice/ammunition that I can show the new safety director/HR director, coming from experienced platers/supervisors would be greatly appreciated.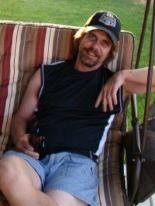 Marc Green
anodizer - Idaho
---
August 15, 2008
A. Marc,

Have you not been able to find an MSDS for the concentration that you use? If you can find one for around 10-20% (making a big assumption that this is the range you may be operating in) the PPE requirements are much less stringent. You could try one of the manufacturers or chemical suppliers websites (I got most of mine from VWR and Sigma-Aldrich).

I had the opposite problem when I first had to explain hazards to management, they all thought it was no worse than handling water!

From my perspective (and remember I am working from a UK and EU legislative basis) we ended up with goggles [linked by editor to product info at Amazon], overalls and chemical resistant elbow length gloves, rated as suitable for handling sulfuric acid up to 50%. This was only required while operating at the tanks as well.
Brian Terry
Aerospace - Yeovil, Somerset, UK
---
August 18, 2008
A. Mark

The purpose of this exercise is to identify the risk- hazard assessment. From there, you utilize the PPE that will provide adequate protection. Look at your history of accidents, AND close calls. Do your PPE requirements pass the 'reasonable man' test? Do they go to far?

Training is a key part of this in that if the workers are knowledgable of the materials they are using, most will demonstrate the respect needed. If they know why they need the PPE, getting them to wear it is no longer an issue...for most.

Our boilerplate PPE requirements are (Rubber) boots, chemical rubber gloves [linked by editor to product info at Amazon], apron [linked by editor to product info at Amazon], and safety goggles [linked by editor to product info at Amazon]. Most operators do a pretty good job of having the gear on when they are supposed to. Add oversleeves when making chemical additions. Some of the crew even have enough b*lls to put the boss in his place if he doesn't fully dress up.

Your primary goal is to protect your workers, and to do so in a manner that does not impede production. You could:
*Offer to help re-write the safety manual. I can't imagine mgt. not using the resources they have in house.
*Have mgt. spend a day on the floor to 'walk a mile in your footsteps'. Do a show and tell. Educate them.
*Use PPE that is user friendly and comfortable.
*If you have different plating lines that have different risks, PPE requirements might be different.
*Tighten your requirements for non-routine activities. Relax them where reasonable.
*Have a round table with your crew to discuss PPE needs. See if anyone is willing to compromise a co-worker's safety.

BTW, we do anodize, passivation, chem film, EP & zinc. I was burned with straight sulfuric within the first 90 days of my career and still carry the scars; had one employee burn himself 3 times in a wrist location with the seal, and heard about the guy who fell into the seal tank up to his waist. You need your crew to have a healthy respect for what could happen.
Willie Alexander
- Colorado Springs, Colorado
---
August 27, 2008
A. The PPE should be prepared by someone who is knowledgable about the process chemistry and its hazards. This person should also have the proper respect by "the powers that be" so that their results are respected as correct.

Management can always hire an expert/consultant and have the PPE written by an outsider.

Another tack, would be to contact one of your vendors and ask them if they have a sample PPE for the operating solutions.
Gene Packman
process supplier - Great Neck, New York
---
---
Looking for PPE recommendations for Chrome plating line
August 7, 2018
Q. My company is getting ready to start-up a new chrome plating line and I've been tasked with selecting PPE for the operators. Now I'm having a little trouble selecting appropriate materials, as it appears that most of the common materials are not exceptionally resistant to chromic acid, especially when looking at footwear.

Can anyone help recommend some materials to look for, and those to avoid?

Thanks,

David
David De Pena
- Grand Junction, Colorado
---
August 7, 2018
A. Hello Mr Dr Pena,
Since your company is still in a starting-up phase, the very best advice I can give you is to put some good thought into planning a line that will minimize the opportunities for operator exposure, and reduce the amount of PPE that techs have to wear doing routine work. A good design will pay off in safer and frankly more comfortable working conditions (which has the added bonus of reduced staff turnover simply due to the guys being hot & miserable in more gear than they would need on a well built line).
The other part of my advice, coming from someone who doesn't work with that specific type of plating, but works with nitric-chromic passivation solutions and hex chrome conversion baths, is that you need to emphasize the frequent inspection of whatever PPE you decide on. The oxidisers definitely are harsh on most materials! A pair of plain rubber chemical-resistant boots or bibs that are rated "fair" for chromic acid might be satisfactory for minor splatter, and you simply replace them when the material shows any signs of degradation … which happens often to come at around the same time the insides become a secondary biohazard hahaha! All kidding aside, your choice of PPE is going to depend on intensity and duration of exposure, and your replacement schedule will depend on frequency.
In short, the more aggressive the chemical, and the more the guys have to interact with it, the more you'll spend up front and the more frequently you'll be replacing it, so shelling out for a better physical workspace pays off quick.
For a fantastic PPE picking tool, check out the DuPont safety gear website that's designed for first responders to choose their moon suits. It's really informative, with great materials options.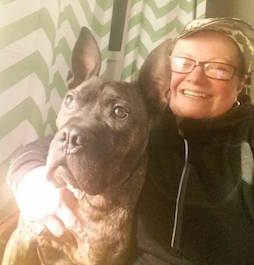 Rachel Mackintosh
Plating Solutions Control Specialist / Industrial Metals Waste Treatment - Brattleboro, Vermont
---
August 8, 2018
A. Rachael's advice is good.
Modern well designed plant should not expose the operators to any hazard except in exceptional circumstances; possibly when making up a new bath or adding chemicals.
PPE is the last resort never the first.
You will no doubt be pressurised by the H&S mafia.
Just make sure that any risk assessment is realistic and always involve the operators in any design or safety issues. They frequently have a more realistic assessment of hazards than any safety advisor.
Geoff Smith
- Hampshire UK


If you have a question in mind which seems off topic, please Search the Site