Live! From beautiful Pine Beach New Jersey: Welcome to the world's most popular metal finishing website
topic 49583
Painting a galvanized guardrail for historic preservation project
August 6, 2008
Hello,

I am looking for advice on a historic renovation project in the Northeast United States. We plan to install guiderail along a roadway. The guiderail will be fabricated from A36 steel plate and A53 steel pipe, and will be constructed so as to replicate the original cast iron rail installed c. 1906. The owner, who has a limited maintenance budget, has requested that the rail be hot-dipped galvanized. The intent is to reduce/ eliminate the need to repaint, while providing corrosion resistance. For aesthetic purposes, the rail must be painted green to match the existing rail. We have specified an epoxy primer and a polyurethane top coat, over the galvanized.

The paint supplier has suggested that we provide a zinc-rich coating [linked by editor to product info] in lieu of the hot-dipped galvanizing, and then apply the epoxy and polyurethane coats. The supplier claims that this 3-coat system (including zinc-rich prime coat) will provide corrosion resistance equal to or better than hot-dipped galvanizing. The paint supplier also claims that the finished product will have a better appearance if the zinc-rich coating method is used, as paint will not readily bond to a galvanized surface. There is reputedly no cost difference between the hot-dipped or primer treatments.

I have researched the matter, and other than some anecdotal evidence that painted, galvanized steel often has a streaky, unsightly appearance, I am having difficulty finding an unbiased opinion.

Any help would be appreciated.

Thanks.
Matt Sorrell
structural engineer - Rego Park, Queens, New York
---
"Duplex Systems: Painting Over Hot-Dip Galvanized Steel" (free download from AGA)

August 6, 2008
Hi, Matt. I highly doubt that zinc rich paint will match galvanizing in durability, but there is no way to know short of waiting 50 to 75 years, because accelerated corrosion tests prove nothing in this regard. The galvanizing can be painted, although it's easier if the galvanizer knows you want to paint it; the American Galvanizing Association has a pamplet called "Duplex Coating" which explains how and why to paint galvanized surfaces.
However, I think there is no need to galvanize it. The proposed paint on top of proper pretreatment should do fine. The big advantage of galvanizing on a real guard rail is that it offers sacrificial protection which continues even if the rail is scratched, whereas a painted guard rail will rust anywhere the paint has been scraped off. But this is not a real guardail in service on a remote and poorly maintained road, it's a decorative element which, in the unlikely event of a run-in with an auto, would presumably be fixed immediately.
Regards,
Ted Mooney, P.E.
finishing.com
Pine Beach, New Jersey
---
August 8, 2008
"Paint will not adhere readily to a galvanized surface."

It will adhere fine, if a product called "T-wash primer" is used to prep the surface. It's a modified phosphate coating solution that etches the zinc surface and gives it some "tooth." It's hard for me to believe that just a plain primer under the final paint would give the same degree of adhesion and finish quality.

Dave Wichern
Consultant - The Bronx, New York
---
August 9, 2008
Getting paint to adhere to galvanized steel is not difficult, but must be done right. Its easy to "forget" to etch the galv. T Wash or similar works well.

Zinc rich paint does not give the "equivalent or better" corrosion protection, partly because the zinc is bound in a resin (paint), and not so available electrically, to give electrolytic protection.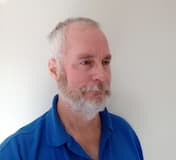 Geoff Crowley
galvanizing & powder coating shop
Glasgow, Scotland
---
September 12, 2008
Galvanized metal takes paint quite well, been involved in painting many millions of pounds. The main problem is if it was passivated. This is normally applied to galvanized product that is sold to be used as is with no intent of being painted.
Ron Zeeman
Coil Coating - Brampton, ON, Canada


If you have a question in mind which seems off topic, please Search the Site