topic 49551
What paint type should I use to paint my car?
August 4, 2008
I have a 1974 Dodge van tradesman 100 with an old paint job that I would like to restore. what kind of paint will ensure a nice finish and a long lasting color. I don't want my truck to fade in 5 years.
Mauro Angelini
- Canada
---
August 6, 2008
How much do you want to spend, how good do you want it to look, how much work are you willing to do?

There are perfectly good car paints for $150/gallon, and there are spectacular paints for $5000/gallon.

I'd go to a store which sells multiple brands of car paint and ask them. No, you can't get anything worth painting a car with at Wal*Mart.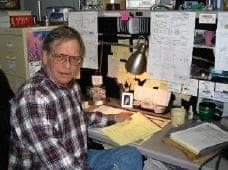 Jeffrey Holmes, CEF
Spartanburg,
South Carolina
---
August 9, 2008
How can you pass up a smarteleck answer to this question, Jeffrey?
Mauro, if you painted that van with $150 dollar gal paint, it'd make the van worth $300 dollars! Sorry, I couldn't help myself. :-)
I can't help but think that if you were going to paint the van yourself, you would already know what to use or you shouldn't be trying, so I think you are asking "What should I get it painted with"? No one will guarantee any paint job, even the $5000 dollar a gallon paint job, for over a year if the van is going to see daily use, or if the van is going to be stored outside. Have a reputable shop apply a good, single stage urethane.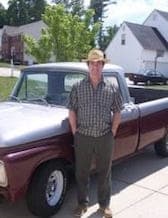 Sheldon Taylor
supply chain electronics
Wake Forest, North Carolina
---
August 14, 2008
Rustoleum
Just thin it down to the consistancy of water and apply.
Several folks have done this with stunning results. If you have a garage and enough time this is the cheapest and longest lasting one you can do.
Marc Banks
Blacksmith - Melbourne, FL
---
April 29, 2010
hello I have a 1998 Volkswagon GTI, it has some road rash and paint chips, I don't want anything fancy, just a factory black paint, what type of paint should I get?
Shawn Wanrer
- Litchfield, New Hampshire


This public forum has 60,000 threads. If you have a question in mind which seems off topic to this thread, you might prefer to Search the Site