60,000 Q&A topics -- Education, Aloha, & Fun
topic 49514
Problems with powder coating powder caking/clumping
A discussion started in 2008 but continuing through 2019
July 31, 2008
Q. We have caking problems with pure Epoxy non-gloss black powder coating .when temperature is high,the non-gloss black powder will be caking at storage. How can we solve this puzzle.
Tao Jie
product designer - ChangZhou, Jiangsu, China
---
August 2, 2008
A. Hi Tao Jie,
My problem in answering the question is that you do not state if you produce powder or you are an applicator.
The question has two answers:
Producer:
a) Add a small percentage of Fumed Silica [affiliate link to product info on Amazon] as a dry blend to the final powder(Degussa will inform you the %).
b) Store finished powder in an air conditioned room (<25C).
Applicator:
a) Store powder in a room that can be kept below 25 °C.
b) Purchase small mechanical sieve to use when the powder clumps together.
Terry Hickling
Birmingham, United Kingdom
---
August 9, 2008
A. A side note to storing it in a cold room, ask to have it shipped in a cold truck, if the shipping truck is hot, you've already lost the battle before the paint gets to you.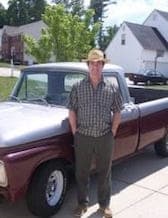 Sheldon Taylor
supply chain electronics
Wake Forest, North Carolina
---
---
May 20, 2019
-- this entry appended to this thread by editor in lieu of spawning a duplicative thread
Q. When I open a new box of powder paint, the powder instead of being fine is in small chunks ... it blocks up the hopper. So why is it in small pellet size? You have to get a strainer to get it to the fine size. Is the powder too old?
david pantridge
ind painter - montreal quebec canada
---
July 17, 2019
A. You should check the environmental humidity first, then check the powder box is OK?
Transporting under dry conditions?

These pellets may be caused by humidity air
If not, please contact your supplier!
anka QIU
- GUANGZHOU CHINA