topic 49366
How do I de-plate silver off old broken silverware?
July 16, 2008
I recently came into the possession of a mass of old silver plated silverware, i.e., knives, forks, etc. Most are broken or very worn. Can I de-plate the silver from them somehow? I have a rectifier(?) and time and space and somewhat of an engineering background, but this is new to me.
Lew Ellman
- Carmel, New York
---
July 21, 2008
You can use weak silver nitrate solution-2% must work(it can be acidified with few drops of nitric acid).Your object must be connected to +,to - piece of stainless steel.Hope it helps and good luck!
Goran Budija
- Zagreb, Croatia
---
July 27, 2008
Thank you. Would battery acid like sulfuric do instead of nitric acid? Is there a special voltage setting?
Lew Ellman
- Carmel, New York
---
July 28, 2008
Hi, Lew. I'm not sure that you and Goran are on the same wavelength. He seems to be talking about stripping of old silver to prepare it for re-plating, whereas it sounds to me like you are talking about amateur refining. Remember that Goran is both an experienced metals conservator, and from a country that may have different ideas of what is acceptable in a residential area than people in your neighborhood. Please study the dangers of exploding silver fulminates and make sure you fully understand what creates them before you start experimenting.
Regards,
Ted Mooney, P.E. RET
finishing.com
Pine Beach, New Jersey
---
July 29, 2008
Silver sulphate has low solubility in water so stripping in sulphuric acid is not practicable.

Before you spend too much time and energy, you should check out the current price of silver. It is very rarely worth the cost of reclaiming unless you have large quantities and are already set up. I would suggest that you sell the scrap to a local refiner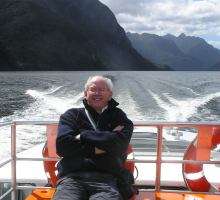 Geoff Smith
Hampshire,
England
---
August 2, 2008
Only nitric acid can be used.Silver nitrate solution must be result of process(very explosive silver compounds may be formed only if you mix that solution with ammonia-only dry powder is very dangerous).Mix it with very salty water,obtained result (silver chloride)can be mixed with Borax [linked by editor to product info at Amazon] or some other special flux, dried and remelted.Try internet archive website-there you can find some old but usable download free books on that subject.Hope it helps and good luck!
Goran Budija
- Zagreb, Croatia
---
August 20, 2008
Thank you all for your information. It does not seem as a practical solution at this time.
Lew Ellman
- Carmel, New York
---
September 22, 2008
Lew, There is an excellent precious metals refining site at Goldrefiningforum.com. There is a thread there in the silver category "A passive stripping system" that I am learning how to do for silver plate.
Larry Spencer
- West Grove, Pennsylvania, USA


This public forum has 60,000 threads. If you have a question in mind which seems off topic to this thread, you might prefer to Search the Site