Where the world gathers for
plating, anodizing, & finishing Q&As since 1989
Galvanic Compatibility of Aluminum & Stainless Steel
-----
June 9, 2022
Q. We are designing a signage system for an outdoor site with considerable air salinity.

The signs are assembled as follows: an aluminum plate connected to an aluminum post by 2 stainless steel rods that will be additionally bonded with epoxy. What would be the ideal solution to avoid galvanic corrosion between the two metals?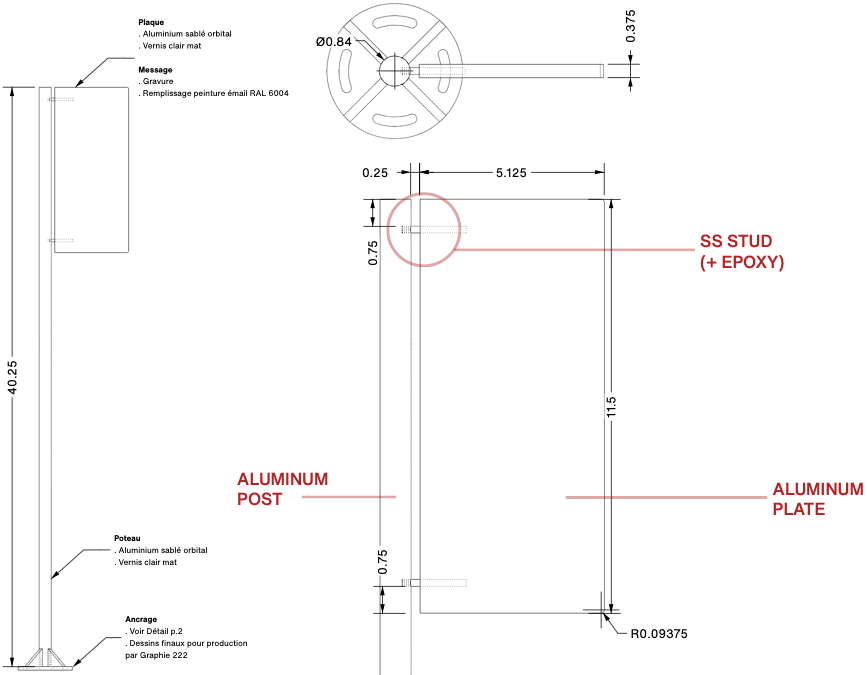 We thought of the following possibilities:
- Carbon fibre rod
- Powder coating on the SS rod
- Teflon tape on the SS rod - but the manufacturer does not like this idea.
- 7050 aluminum rod - but impossible to find.

Thanks for your help!
Leila Desrosiers, LDA
Designer - Montreal, Québec, Canada
---
June 2022
A. Hi Leila. The stainless rods are the cathode and the aluminum is the anode. When the anode is far larger than the cathode as in this case, it minimizes the issue because the dissolution current is spread over a large area. Powder coating the rods will at worst further reduce the cathode area, and at best help to electrically insulate the materials. The balcony railings on most hotels & motels, and probably some other buildings, are anodized or powder coated aluminum held in place with stainless steel anchor bolts. It's probably the same with many traffic lights and street lights. I think you'll be fine without need for an exotic solution.
Luck & Regards,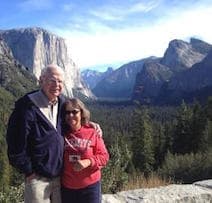 Ted Mooney
, P.E. RET
Striving to live Aloha
finishing.com - Pine Beach, New Jersey
---
June 13, 2022
Q. Thank you Ted for the answer. I think we are going to go with the option of powder coating the stud.

In this case, is it ok to leave the aluminum unfinished (powder coat, anodizing, varnish)? It would only be orbital sanded.

Thanks again for your help!
Leila Desrosiers, LDA
[returning]
Designer - Montreal, Québec, Canada
---
June 2022
A. Hi. I might be misunderstanding because I'm not seeing how a sign can be unfinished, but raw aluminum has little corrosion resistance. I think if it's indoors and climate controlled it might be okay, but for outdoors it should be powder coated, anodized, or at least clear coated.
Luck & Regards,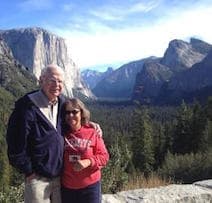 Ted Mooney
, P.E. RET
Striving to live Aloha
finishing.com - Pine Beach, New Jersey
---
---
---
Closely related historical posts, oldest first ...
2005
Q. I want know about galvanic action between aluminum (1100 grade) and Electro galvanized steel &
Aluminum (1100 grade) and 304 stainless steel.

Anybody help me what is best combination to use, what is best method to join the above material, that is by welding or by fastening?
K.G. SEKARAN
SHEET METAL MANUFACTURING - SINGAPORE
---
2005
A. There is insufficient information to make a call on this. Will the operating conditions be wet or dry? Will they contain chloride? Will it be hot or cold? etc etc.

Taking this aside, if you weld the metals together, you will get a heat affected zone (HAZ); this can cause many problems as the composition of the HAZ will be a combination of the two metals being welded. If you use fasteners, you will need to make sure they are compatible with the two metals being joined. Furthermore, when you use fasteners you will have to drill the two lengths of metal, so (especially with the galvanised steel) you will be exposing the substrate to the risk of corrosion.

However, with the above caveats, I would suggest you use fasteners, but if possible, ensure they are electrically insulating and therefore minimising the risk of galvanic corrosion because the two metals being joined will be electrically isolated. If this is not possible then I would suggest you use aluminium and stainless steel, as they will generally have the better surface corrosion resistance, but be aware of the caveats above.

Trevor Crichton
R&D practical scientist
Chesham, Bucks, UK
---
---
2005
Q. Are 304 or 306 stainless steel screws best for hanging aluminum rain gutters on an oceanfront building in the Pacific Northwest of the United States? Siberian storms often blow salty fog and moisture onto the roofs and gutters. If not, then what type of screws are best?
Simone Schulz
- Palo Alto, California, USA
---
A. Hi Simone. They might not be readily available nor cheap, but the ideal would be aluminum coated (Ivadized) fasteners as are used on airplanes. Stainless screws will be more available, and if it is possible to insulate them from the aluminum then galvanic corrosion will not occur.
Luck & Regards,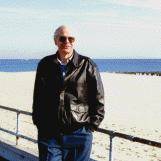 Ted Mooney
, P.E.
Striving to live Aloha
finishing.com - Pine Beach, New Jersey
---
---
To minimize searching & thrashing, multiple threads were merged; please forgive repetition, chronology errors, or disrespect of other responses (they probably weren't there) :-)
---
---
2005
Q. I have a unit that is made of aluminum (6061)that has been chem filmed to MIL-C-5541 [Techstreet affil. link or from DLA] -3. In installation, it interfaces with two 300 series stainless steel pins. In humid environments, will the chromate conversion coating, although conductive, serve as a barrier between the aluminum and stainless or do I still risk galvanic corrosion where they contact?
Lou Volka
Aerospace manufacturer - Farmingdale, New York
---
2005
A. I would suspect that the pins will scratch through the film to create direct contact with the aluminum, which creates a potential for galvanic corrosion. SS is not as active in causing galvanic corrosion of aluminum as is plain steel, but there is certainly a possibility, especially in the crevice of the pin bore where the SS will tend to lose passivity.

You could check test assemblies with a voltmeter to see if you have electric conductivity between the pin and aluminum. If you have a low resistance, there is electrical continuity and a potential for galvanized corrosion.

Good luck.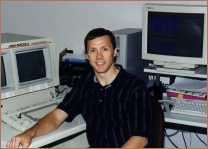 Larry Hanke
Minneapolis, Minnesota
---
June 2022
A. Hi Lou. Mil-C-5541 says to ignore the chem film when considering galvanic compatibility, so I'd say no, it cannot be relied upon as a barrier.
Luck & Regards,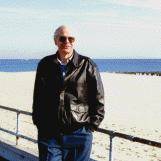 Ted Mooney
, P.E.
Striving to live Aloha
finishing.com - Pine Beach, New Jersey
---
---
June 22, 2008
Q. I am developing a product that will be exposed to salt spray conditions. It has a lever that will pivot a few degrees on a metal pin and also interact with a spring. Both spring and pin will be grades of stainless steel. The lever is to be type III anodized aluminum. There is insufficient clearance for plastic separation bushings. The aluminum lever will be a machined extrusion. My questions are thus:

1. Can the anodizing process sufficiently treat the interior of an 1/8" dia.x 1/2" bore?
2. Can 316 stainless (or other suggestions) safely interact with hard anodized aluminum?
3. Should the stainless be passivated?

Thank you.
Peter Crawford
Product Designer - Chapel Hill, North Carolina
---
June 24, 2008
A. Rule of thumb for anodize throw: depth = 4x diameter. In other words, an 1/8" ID should throw 1/2" down. If the hole is a through hole, it should be no problem. Should be OK for coverage in hole. Anodize and stainless should be compatible provided that you're not immersed in acid or direct marine exposure. You should specify a SEALED HARDCOAT as most specifications state UNSEALED UNLESS OTHERWISE SPECIFIED. Sealing will provide additional corrosion protection necessary; someone may counter that you'll lose some abrasion resistance but this is minimal compared to the total lack of corrosion resistance when hardcoat is left unsealed.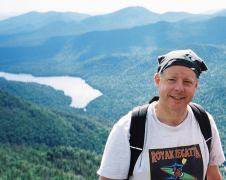 Milt Stevenson, Jr.
Anoplate Corporation

Syracuse, New York
---
June 25, 2008
A. Dear Peter,
I am NOT as much an expert as some of the others who comment on this site!However I am Hard anodising 6061 Extruded Aluminium to MIL-A-8625 [link is to free spec spec at Defense Logistics Agency, dla.mil], Type III,Class 1 which is eventually assembled along with Stainless Steel.
My opinions on your questions:
1/8" dia and 1/2" bore ?! maybe you got the size mixed up?
Please clarify the size again.
Contact marks on the anodised part need to be specified by you - it will not be anodised -- so it is preferred that you specify it on a portion not in direct contact with the steel.
Galvanic Corrosion does occur between Anodised Aluminium and steel if the anodising has not been sealed properly.
-Passivation does help - Electropolishing can be considered too. Depends on what your application is and whether these additional costs are justified.Since your parts are small in size, you might consider Electroless Nickel Plating the steel as additional insurance against Galvanic Corrosion.
I am sure one of the resident experts will help you to identify which of the above suggestions are preferred depending on the Part and its environment of deployment.
Ravi
RAVI RAO
- Belgaum, India
---
July 1, 2008
Q. Sorry, I was practicing too much economy of text. I meant a bore 1/8" diameter through 1/2" stock.

This is a marine environment, but not immersion, just some spray. Perhaps Bronze would work better with aluminum, but it seems to be in a similar position as stainless on the galvanic table. I am thinking of using an Al-Mn alloy.
Pete Crawford
[returning]
- Chapel Hill, North Carolina