Where the world gathers for
plating, anodizing, & finishing Q&As since 1989

Jump to this related thread:
• Topic #3604 "Nickel plating anode bags: Cleaning, leaching, replacing, double-bagging, etc."
• Topic #31721 "Nickel anodes turning black, black sludge in anode bags"
• or continue with -----
Nickel Anode Bag Problem (stiffness, covered with crystals)
Q. Currently I am having some roughness problems with the bright nickel-chrome line I work on. On Friday afternoon at the end of the working week I took the anodes bags out of the bright nickel for cleaning to eliminate that as a possible roughness source. Most of the bags have crystals growing on them, of varying sizes but are mostly diamond shaped and clear in colour. Does anyone have an idea what these could be? Are they likely to be contributing to the roughness problem? I can't wash them off. Could these possibly be calcium salts?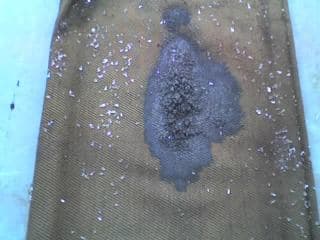 Also a couple of the bags had something on them that had roughly the texture of concrete, and was highly adherent to the bag, one patch was grey like concrete but the other was a coppery colour. Any suggestions as to what these might be, and how I could remove them.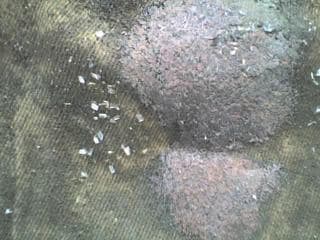 John Reid
Plating Shop Supervisor - Brisbane, Qld, Australia
June 6, 2008
A. I can think of two possibilities, hopefully others will bring in more.
(1) Calcium as you suggested, but if so you would also see it as a "bump" occlusion in the final nickel plate.
(2) Most likely you have some sort of bi-polar problem where your anodes are actually negative (or "less positive") with respect to some galvanic or stray source. Get out the voltmeter and check everything.

Robert H Probert
Robert H Probert Technical Services

Garner, North Carolina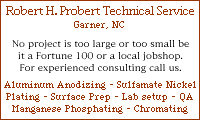 ---
Q. The crystals have been confirmed by our supplier's lab as being either calcium borosulphate or calcium metaborate.

The big job now is getting rid of them.

The good news is, we now use deionised water in the nickel solution to prevent the calcium from building up again.
John Reid
[returning]
- Brisbane, Qld, Australia
A. John,
DI water is certainly a step in the right direction. I have also found that when adding boric acid and instant Ni carbonate (if applicable in your case), pump out 4 gallons of hot nickel solution at a time, mix small amounts of the addition well in a bucket, then when completely dissolved add it to the tank with mixing. Changing filters and anode bags regularly will help too. Hope this info. helps you.
Mark Baker
process engineer - Malone, New York
---
Q. We are having real difficulty finding a way to remove the calcium metaborate, as is our supplier. Apparently the usual calcium salt that forms is calcium sulphate, which can be removed by filtering at a high temperature, but apparently calcium metaborate doesn't work that way. I can't even find any information on the solubility of calcium metaborate, regarding whether it has a 'reverse' solubility like calcium sulphate or not. Or is this something common to all calcium salts?

Any suggestions?
John Reid
[returning]
- Brisbane, Qld, Australia
A. Hi,

We have finally solved this issue and our Ca is now just over 6 ppm.

The solution was to treat at 54 °C with sodium bifluoride, raise pH with nickel carbonate, peroxide treat then mix in activated carbon and filter aid. Then filter to a clean tank.

After the first treatment we still had lots of Ca yet, and we found from our supplier that the bifluoride reacts not only with Ca but with Mg and silica as well, so some of our addition was being consumed by these other ions.

We did this treatment a second time, now taking all three of these ions into account and now we have a much cleaner looking nickel that is giving good plating results.
John Reid
- Brisbane, Qld, Australia
---

Hi, John. Thanks for the very interesting updates!

Regards,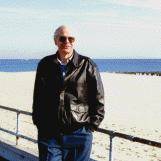 Ted Mooney
, P.E.
Striving to live Aloha
finishing.com - Pine Beach, New Jersey
---
---
My nickel anode bags are stiff? Why?
Q. I have various size nickel plating tanks ranging from 200 gallons to 850 gallons in volume. I am using titanium mesh baskets with s-nickel rounds and polypropylene anode bags presoaked in a 'Wetter' solution as to not suck it out of solution. My problem is that the bags are becoming stiff after periods of use. I am not sure why they are becoming stiff. Any info is greatly appreciated. I believe my deposition rate is being affected by this.
Joshua Mitchell
Plating shop Supervisor - Erie, Pennsylvania, USA
February 17, 2009
---
A. You soak the bags in a wetter solution to remove the sizing from the cloth,(which is bad for your tank) not for the reason you stated.
The bags collect trash, some of it is nickel compounds and are green.
If the bag is stiff, it definitely is not working properly and your plate rate and tank chemistry will suffer. I used to replace them every 2 to 3 months. Some shops do it more often and some less often. They are cheaper than the problems that eventually arise.

James Watts




- Navarre, Florida






A. Joshua,
Nickel chloride (salts) tends to stiffen bags, it becomes worse in the winter when tanks are idle and get cold. It's best to change them as soon as you see a problem. Soaking the bags in hot water once in awhile helps.

Mark Baker




Fellow Plater - Syracuse, N.Y., USA






A. Dear Joshua,

I have some questions;

i) Can you say what the composition of your bath is?

ii) Also, have you done a recent analysis of your bath ?

iii) Are you seeing a crystalline substance on your anode
bags?
iv) Are the bags discolored, and what is the color if they
are?
v) What is the condition of the anodes?


Thanks,

Maurice Mason




- Danbury, Connecticut