Where the world gathers for
plating, anodizing, & finishing Q&As since 1989
-----
Antiquing or coloring galvanized sheet metal
2001
Q. I am thinking about using galvanized sheet metal for my kitchen counters, anyone have any helpful info?
Pat Black
- Spring, Texas
---
A. Hi, Pat. Actually, I don't think you should do that. Galvanized sheet metal is not meant to be used as a food surface and it is not a food-safe material.
Regards,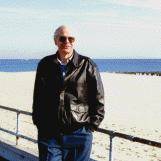 Ted Mooney
, P.E.
Striving to live Aloha
finishing.com - Pine Beach, New Jersey
---
1999
Q. I manufacture solid wood furniture and I use galvanized sheet metal for various pierced tin projects like lanterns and tin pie safe panels. I need to know what I can use to "antique" or color galvanized metal, or if it is even possible to do so. Any suggestions.
Michael J. Burrow
- Yellville, Arkansas
---
2001
A. One episode of HGTV featured a home with kitchen cabinets that had large galvanized metal hinges and door pulls with a rustic appearance. I believe they mentioned that apple cider vinegar, when left on the metal for a while, will "antique" the metal. It looked great, but I have not tried it.
L Mills
- Bryan, Texas
---
September 1, 2012
A. I have submerged galvanized tins in a mixture of white and apple cider vinegar and left them overnight. They look fantastic, never know they were new.
Peter Hovestadt
- Wellington, Ontario, Canada
---
2001
A. I do a lot of tin punch , and I use Galvanized metal because it is easy to find and it is cheap. To remove the Galvanized coating I use a solution of water and Muriatic Acid [affil link] . Mix the solution in a plastic tub . I mix about one gallon of water to one cup of acid. Please wear rubber gloves [←affil. link] when using this solution. Once it mixed it is not severe if you get it on your skin, but you will want to wash it off ASAP. read the cautions on the bottle . Place your pieces in the solution and make sure all surfaces are covered. Do this outside or in a well ventilated area. The stuff stinks! Check your piece every 10 minutes or so and flip it over about half way thru. You'll get the timing down after a few tries. When you think the piece is done to your satisfaction rinse it off thoroughly with water . When this is done let it dry completely. Use 0000 steel wool [affil. link] to buff out the finish and then seal with a protective finish as the metal will rust quickly if you don't. I use a clear lacquer spray on my pieces. just be careful with the muriatic acid . It isn't too bad to handle once you've diluted it. Never use it full strength. Hope this helps you out.
William R Caskey
- Montrose, Michigan
---
2001
Of course, even diluted, safety goggles [←affil. link] or face shield [affil link] must be worn to protect the eyes. An eyewash station (clear, clean water, able to be delivered quickly) should also be available at all times, even in the storage area of the chemical. Hydrochloric acid, also known as muriatic acid, is very dangerous, and should only be used by professionals under controlled conditions. And should always be stored in a secure location to avoid unauthorized use.


Tom Pullizzi
Falls Township, Pennsylvania
---
2007
If I remember correctly we were told when mixing acid with water that it is safer to add the acid to the water than vice versus.
I would not do work with acid without eye protection, rubber gloves [←affil. link], eye wash solution for that purpose and reading all safety precautions that come with the product and then follow them closely.
Robert Ray
- coxs creek, Kentucky
---
June , 2008
Hi, folks. While there is probably nothing wrong with the above projects where galvanized sheet metal is being used for "tin inserts", please note that tin is not sheet steel; tin is an element, a non-toxic metal. People often call light gauge sheet steel "tin" but it really isn't. Steel sheet metal rusts, and galvanized (zinc coated) sheet metal is not food safe. Real tin is food safe; I suspect that most "punched tin" today is tin plated steel rather than solid tin, and that should be okay too.
Regards,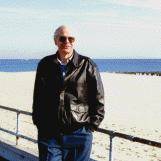 Ted Mooney
, P.E.
Striving to live Aloha
finishing.com - Pine Beach, New Jersey
---
February 16, 2010
I want to make a rustic sink out of a galvanized bucket. Any ideas?
Dorothy Eppich
homeowner - Basin City, Washington