Where the world gathers for
plating, anodizing, & finishing Q&As since 1989
-----
Chemical Vapour Deposition CVD
2000
Q. Gentlemen, I have in my possession a number of 4" x 4" x 0.250" copper plates (will also be zinc plates in the future) that I have to treat in a way that makes them withstand approx. 14 days in a sulphuric acid solution (copper sulphate electrolysis).
I understand that there is a method called "chemical vapour deposition" and I was wondering if that method might be what I am looking for. Obviously the plate can not be plated in any ordinary way since it will be affected by that, but CVD with a metal that protects the plate might work - silver, gold etc.
If someone could give me a few characteristics of the process and some hints what costs I am facing, I would be very grateful indeed. Yours sincerely,
Mats Broberg
- Stockholm - SWEDEN
---
2000
A. Chemical vapor deposition (CVD) is used extensively to coat carbide metal cutting tools with TiN. Deposition temperature depends on the chemical reaction used. For hard coatings, deposition temperatures are on the order of 1100 C. I would think that a chemical plating process or physical vapor deposition would work much better for your application.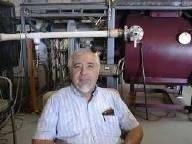 Jim Treglio
-
scwineryreview.com
PVD Consultant & Wine Lover - San Diego,
California
---
2000
A. Dear Mats,
In 1986, a Toronto company built a facility for the chemical vapour deposition of nickel and other metals and alloys (NVD). The major use of the NVD technology was to deposit ultra pure nickel (99.99999% -- yes!) onto a substrate. The deposit ranged from a few microns to over 1" thick. The thickness was uniform to ± 0.001"(even in corners),there was no nodular growth, and the dendritic structure of the pure nickel was extremely even and regular. The hardness of the nickel was about 20 RC, which could be increased to almost 50 RC by doping the nickel lattice structure. The most amazing thing about this technology was that it duplicated the surface of the substrate on an atomic level. You literally got an exact duplicate of whatever the substrate was, thus class A finishes, delicate engraving, etc. was exactly duplicated.
Large scale facilities were built in Sudbury, Ontario (1989) and for a German company in 1997. A machine shop in Midland, Ontario claims to have a small NVD chamber. CVD Manufacturing bought out and now operate the plant in Toronto.
The NVD technology was a development from the original Mond process (used in nickel ore refining), and was also used by an American company which unfortunately doesn't exist any more. The US and UK nuclear industry also experimented with NVD in the 1950s.
I was VP of Marketing for the company until it was bought out, so I am somewhat familiar with the history of this technology :)
When I saw your posting on copper plates, I remembered that we deposited NVD nickel on copper plates for printing applications.
I hope this information is of use to you.
Debbie Davy
- Toronto, Ontario, Canada
---
2000
A. Dear Sir,
I have worked in the semiconductor industry and am familiar with the plating of various metals via CVD technology. There are several pitfalls associated with this type of deposition namely film structure, cost and equipment. Commercial semiconductor equipment is very expensive. Older equipment can be purchased from an auction company or from an equipment refurbisher. The modern equipment is very sophisticated and requires a highly skilled person to operate the equipment. The older equipment can yield excellent results if a trained individual is operating the equipment as well. In addition a university working on semiconductor films may have a home brewed piece which will also work. CVD is a very substrate dependent surface. The surface must be clean from inorganic as well as other organic contaminants. A considerable knowledge of the film to be deposited and the substrate needs to be known for excellent results. If the film grows too fast it may flake off or if the film is too highly stressed the film will also flake off. The films growth rate and structure can be influenced via a number of techniques. CVD can be used for a number of metals see "The Chemistry of Metal CVD" by Kodas and Hampden-Smith. This is an excellent reference book on metal CVD.
Walter Stonas
- Campbell, California, USA
---
2002
A. Dear Mats,
Eventually I found your letter here and probably you already found what you were looking for. If not, shall the plates you have be protected all around or just on one side? Also what thickness are you looking for ? There are some open issues. Nickel, in the Nickel Vapor Deposition process, does not adhere to the deposition substrate, but it can be made to adhere.
There are erroneous statements in the responses, such as the uniform thickness of 0.001" even in corners, or the grade of purity is 99.99999%. The "machine shop in Midland, Ontario, who claims to have a small NVD chamber", actually now has a large state-of-the-art NVD plant with a deposition capacity of 200t of Nickel per year.
Thomas Helle
- Kirchheim/Teck, Germany
---

Hi, Thomas.
Thanks for the update on the production capacity of the machine shop in Midland! You asserted that two other statements were false, but didn't offer new details to replace them. Could you please try to provide us with replacement numbers or facts, so this technical discussion does not devolve into "is NOT" ... "is TOO" ... "is NOT" ... :-)
Regards,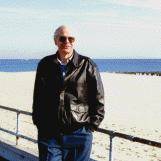 Ted Mooney
, P.E.
Striving to live Aloha
finishing.com - Pine Beach, New Jersey
---
---
Spec for Titanium Carbide CVD
2002
Q. I am looking for a specification for Titanium Carbide Chemical Vapor Deposition on a part made from Titanium 6AI 4V sheet.
Thanks,
Jim Vaughn
- Piney Flats, Tennessee, USA
---
---
2002
Q. Hi,
I am currently undergraduate engineering student, and I would like to ask you some questions regarding Chemical Vapour Deposition. Any help would be greatly appreciated.
For our final year research project, we are facing a problem with abrasion in a piping system and I was wondering if we could use CVD to solve the problem. In the piping system of concern, the flow in the pipes is causing abrasion in the outer edge of a 90 degree elbow and causing significant amounts of wear. I would like to ask if it is possible to use CVD to deposit a layer of hard material (such as Si02?) on the inner surface of the elbow to eliminate this wear.
The current piping is made of 3 inch schedule 80 titanium, and the flow consists of a suspension of metallic particles at 150 °C and 70 psi. We would be most grateful if you could help us shed some light on the problem. You help is greatly appreciated.
Sincerely,
Tony Tse
- Kingston, Ontario, Canada
---
---
Coating copper wire with tin using CVD
2005
Q. Hello,

We coat copper wire with tin by electrolytic coating method. And then we draw the wires down to 0.05 mm diameter. I have heard about CVD (chemical vapour deposition). Is it possible to apply this technology in continuous process like ours?

Regards,
Tarik Ozkan
Wire Drawing - Turkey
---
---
Minimum Temperature to Make CVD (SiO2 CrN)
2005
Q. I want to make some decorative depositions on pieces who doesn't resist to more of 80°C, can I make the CVD of SiO2 and CrN to this temperature?

Thank you,
DJ Gigi
plating shop - Switzerland
---
---
CVD / Stainless Steel problem
2007
Q. Good morning, my name is Jeff Sheets and I am with a company in Franklin, TN. We produce Stainless Steel products and desire a mirror finish. After buffing we are using a CVD process to apply a brass, bronze and gunmetal finish. Our defect rate has been over 50% with the defects falling in the areas of "rainbow effect" on the gunmetal and "crazing" or dulling of the mirror finish on the other two colors. The temperature being used is around 1000 degrees F. Does this seem to be a CVD process issue or a surface prep issue understanding that you can see none of the pieces. We are SS experts, not plating or CVD...this is being done by a sub-contractor. Help.
Jeff Sheets
- Franklin, Tennessee, USA
---
2007
A. It's really not possible to give you a definitive answer without details of the coating process, the coating composition, and the coating characteristics -- thickness, residual stress, et al. Rainbow can be caused by contamination during the coating process or if the coating is too thin. The dull appearance could be the result of the coating being too thick, or not dense enough.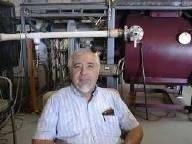 Jim Treglio
-
scwineryreview.com
PVD Consultant & Wine Lover - San Diego,
California
---
---
How to improve "Throwing power" of CVD metal coating?
2007
Q. We deposit metal coating on steel tubes by CVD method. We try to improve the thickness distribution inside and outside of the steel tubes with complex geometry (good throwing power or conformal).

For large diameter (8 mm,outside, 7.8 mm, inside, 0.1 mm thickness of tube) tubes with the length (50 mm), the thickness inside is almost the same as that outside.
But, for small diameter (4 mm) tubes with the same length, the thickness distribution inside is not good. There is almost no coating inside tubes at half length.

Is there any idea to improve the throwing power? Increase the chamber pressure? Lower the growth rate? Are there any references?

Any comments will be appreciated.
Thanks a lot.
S. P. GU
student - Newark, New Jersey, US
---
---
May 10, 2012
Q. Can you please tell me more detail regarding technology.
How it's actually done.
shailesh
[last name deleted for privacy by Editor]
- India