Where the world gathers for
plating, anodizing, & finishing Q&As since 1989
-----
Sulfuric acid concentration for plating & anodizing
2000
Being new to the business, I have a basic question that may cause some groans from the established pros, I apologize, but I need to know.
I am uncertain about when the textbooks mention the amount of sulfuric acid to be added to a given bath, if they are talking about 100% acid, or the common 36% battery acid (is it even available/possible in 100% concentration?).
I realize different books use different methods, but generally speaking, if concentration is not mentioned.
Brian Chiasson
- Surrey, BC, Canada
---
2000
concentrated sulfuric acid is 96-98% by weight, with a density of 1.84. This is the concentration you should use if no other concentration is mentioned.
DO AS YOU OUGHTA, ADD ACID TO WATER!
ALWAYS add acid to water, not the other way around, to avoid splashing. Concentrated sulfuric acid will heat up a container when it is added to water, so add slowly and use some kind of stirring to avoid splashing. Always wear face shield [affil link] and long gloves, long sleeves, and have a shower handy. Always have an assistant a few feet away.


Tom Pullizzi
Falls Township, Pennsylvania
---
2000
Brian, I think normally texts refer to conc. sulphuric, i.e. 94-97%, if not differently specified Bye/adieu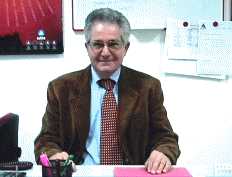 Francesco Cicchetti
- Sulmona, Italy
---
2000




The concentration of the acid referenced is almost always given somewhere in most books. It is frequently a one line entry buried somewhere in the appendix or the introduction.

Lab testing does not care what the strength is, it will tell you what you have. You can do a simple titration and tell the amount of acid that you actually have in your source and apply the appropriate fudge factors to arrive at a makeup or addition.

Battery acid is not recommended as there is no guarantee of purity from company XYZ and it is so weak that you will have moderate difficulties adding enough acid without adding too much extra volume to the tank. It is safer because it is more dilute and it also does not add as much heat during an add or make up.

James Watts




- Navarre, Florida