Where the world gathers for
plating, anodizing, & finishing Q&As since 1989
-----
Plating on Deep drawn steel parts for solderability.
2000
Hello, My name is B.S. Rathore. I am mechanical engineer & I am working in electronic company. we are doing Tin plating (4-5 microns)over cadmium (4-5microns) underplating to make this part easily solderable on the PCB. The cadmium is suggested by supplier for better adhesion of plating While I am getting good results in solderability. I have few doubts given below about this plating. can somebody give some useful suggestions.
1) Is Cadmium plating before Tin plating is Ok. If ok than what will be life of the component at 60 to 70 °C. in in-house condition & in industrial environment ( Whether it will pass salt spray test at 78hrs.
2) Initially the plating (Tin) appear some brightness but after the handling of the component some light dark with glossy finish appear on the surface of the component.
3) When component is rubbed with the finger, the finger becomes white and white power is observed in the rubbed finger.
4) If Cadmium plating before Tin plating is not recommended than please suggest what is write method of plating the deep drawn steel part (Thk 0.5 to 1.6MM),to make it solderable.
Bahadur Singh Rathore
- Udaipur, Raj., India.
---
2000
I am not comfortable with the health problems of soldering cadmium. How about tin over acid tin nickel (fluoride) bath for good throwing power and good solderability?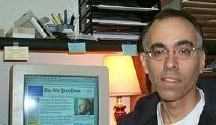 Tom Pullizzi
Falls Township, Pennsylvania
---
2000
Dear Mr. Pullizzi, Thanks for your quick response. I have consult your suggestion with one of the our platter and he say that it is not possible to make alloy bath (Tin -nickel bath bath). What is your opinion about tin plating our copper (steel+Copper+Tin) Thank you, B.S. Rathore
Bahadur Singh Rathore
- Udiapur, Raj, India