Where the world gathers for
plating, anodizing, & finishing Q&As since 1989
-----
Anodizing racks being destroyed
2000
Q. Hello all,
I've been having a problem lately with my hardcoat anodize tank actually physically destroying my aluminum racks and hangers for parts. It will easily take a 1/4" piece of aluminum rod and reduce it to less than 1/8" dia. over a period of 45 min - 60 min.
The only thing I could think of was bad contact on certain parts. I figure the rod should be able to handle 28-30V+ and 36+ ASF for a part about 2-3 sq/ft. But its not the case.
I've got my other ideas that have nothing to do with process parameters and all that stuff, but thats my last thought and I won't even expand on that here.
Anyone ever had this happen to them? Is it improper contact, not enough surface area in the hanger to allow for the voltage/amperage ratings listed above. Titanium can do this also in certain cases, but its rarer. Basically I can watch the titanium catch on fire...(yeah you read that right, literally ignite itself pretty much).
Should I invest in some more heavier duty things to work with for the hardcoat, this doesn't happen in the normal anodize tanks, only my hardcoat line. For example, should I start using fixtured hangers that would bolt to and through a part?
Matthew Stiltner
- Toledo, Ohio
---
2000
A. The voltage and ASF involved is not as important as the actual total amount of current you are trying to pass through these 1/4" rods. At 36 ASF, if a single rod is holding a part of 2-3 sq.ft. your rods need to carry 72-104 amps.Let's take a look at proper rack design.
It is not too easy to find much in literature about this very important topic. Copper can carry 1000 amps per sq.in. of cross-sectional area. Pure aluminum can carry about 85% of that, or 850 amps per sq. in., but most alloys, in particular the 6xxx series can only carry in the neighborhood of 600-650 amps per sq. in. When I was a hardcoater I used 630 as my magic number without too many problems. If my arithmetic is correct, if your 1/4" rod is round, it has only 0.049 sq. in. of cross-sectional area, .062 sq. in. if it is square. Then the round bar can carry only about 31 amps, 39 amps if it is square. The result is you are making yourself a resistance heater, since in order to pass the extra current through the bar, the temperature of the rod goes up and the coating dissolves as fast as it forms. I'm surprised that it isn't burning through. Even two rods holding one part could potentially burn. You need to beef up your racking considerably, and remember that if you intend to reuse the rods, you need to allow for shrinkage, as the rod will lose material each time it is stripped. Bolt-through fixtures are a good idea, particularly if you don't have a pulse current rectifier, but you still need to have enough current-carrying capacity.
Your comments about your titanium racks prove my point. Titanium is a much poorer conductor than aluminum and can carry only about 350 amps per sq. in. You are not only creating a resistant heater in that case, but it is getting hot enough to get red hot, which is hot enough to burn the hydrogen gas being created during the anodization. Not a safe situation.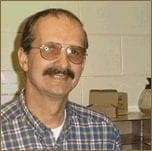 Phil Johnson
- Madison Heights, Michigan



---
2000

Phil, Once again, you step forward and provide an accurate, logical and now that I've read it over, very detailed answer. I figured I was right, but wanted some backing on this one for my own mental satisfaction I guess. I guess its time to get out the calculator and figure out what route I need to take with this. I could cut down the load amps and sacrifice time, but thats not what I'd like to do, I'd rather solve the problem now. So its back to the drawing board. Thanks Again Phil.
Matthew Stiltner
- Toledo, Ohio
---
2000
A. Dear Mathew, PTFE or other hi-tech fluoropolymers are solving your problem. 1mm thick fluoropolymer based coatings on hooks and tanks or acid contact metals. These coatings are better at withstanding than others. Teflon and Greblon are having a large range of these products.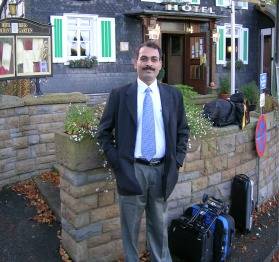 Kalyan Dhakane
Mumbai, India