topic 4985
.
---
White patina on brass/copper
(2000)
Q. Dear sirs, Did anybody try to make white patina on brass? I heard there are some advice in books of Ron Young, but, unfortunately, I cannot find these books. Maybe, somebody has some experience in this area --I mean your experience in white patina on brass, not books of Young :-)
Thanks beforehand, Sincerely,
ALEX WOLF
- MOSCOW, RUSSIA
Ed. note: Ron Young's "Contemporary Patination" might not currently be available new, but copies are available used: "Contemporary Patination" [link is to product info at Amazon]
---
(2000)
Q. AS I UNDERSTOOD, NOBODY IS EXPERIENCED IN WHITE PATINA HERE. MAYBE, ANYBODY MEET YELLOW PATINA ON BRASS/COPPER? SINCERELY, ALEX
ALEXANDER VOLKOV
[returning]
- MOSCOW, RUSSIA
---
(2000)
A. Alex - In order to apply a white patina to brass, you would have to find a salt of copper that is white. The typical patina is copper carbonate which is a pale greenish salt, and used because it is not too soluble. Copper sulfate, copper chloride, copper nitrate, are all in the green color family and not what you are looking for. My suggestion therefore, may be to find a paint system to coat the brass and then relieve it if that is your final finish.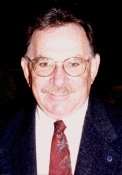 Ed Budman
- Pennsylvania
---
September 25, 2009
A. Hello, I don't know if it is an old subject but about the white patina: difficult to obtain. Forget the bismuth but you can use zinc nitrate around 50 to 100 gram/liter; it is a torch patina. To reinforce the white you can play with a water solution of titanium oxide and alternate the two solutions.
What I have tried also is first layer of brown (ferric nitrate) and titanium oxide with acetate poly vinyl. Not a real patina but the result is sometimes more important.
good luck
Luc Harzé
- Brussels, Belgium


This public forum has 60,000 threads. If you have a question in mind which seems off topic to this thread, you might prefer to Search the Site