Where the world gathers for
plating, anodizing, & finishing Q&As since 1989
-----
Rustproofing 410 stainless with a brazed joint... how best do we do it?
2000
we're a small shop who has developed a class 1 stainless steel surgical device. WE've had to use 410 stainless and have a silver soldered joint on it. we want to make the device rust proof at this point... or as rust resistant as can be expected. What are our options.
dennis devona
- Providence, Rhode Island - USA
---
2000
I would expect that a coating would be out of the question, since delamination could result in coating material being left in the body. I suggest a non-coating process, specifically metal ion implantation. We have implanted 400 series steel samples and found that the implant greatly improved corrosion resistance in body-like environments, as well as autoclaving. Prosthetic devices (hip and knee joints) are regularly implanted, so FDA approval is not a problem.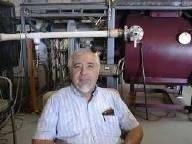 Jim Treglio
-
scwineryreview.com
PVD Consultant & Wine Lover - San Diego,
California
---
2000
Firstly, you should have no fear of the silver solder rusting. However the peripheral area of the joint may well be subject to oxidation. Electropolishing will certainly afford you that protection at the expense of the solder perhaps darkening or even going black. The two options you have should you choose to employ electropolishing are to use tig or mig welding or to trial another electro-chemical, passivation process.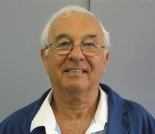 Joel Levinsohn
- Sydney, Australia
---
2000
Dennis:
We have had excellent success on instruments like this with the CitriSurf products. They impart excellent corrosion resistance without affecting the silver solder. This process is used by many surgical, orthodontic and medical companies. We would be happy to run some test samples for you.


Lee Kremer
Stellar Solutions, Inc.

McHenry, Illinois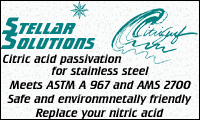 ---
2000
Hello,Dear Dennis,u coat fda approval finishes on surgical devises.mostly used coatings are polyamine,PTFE,or calsium based materials.u contact to Dupont (teflon)they having this type of coating range.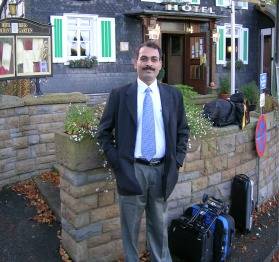 Kalyan Dhakane
Mumbai, India