Where the world gathers for
plating, anodizing, & finishing Q&As since 1989
-----
Sealing anodized Aluminum
2000
Q. Hi. We have some parts that we send out for anodizing per MIL-A-8625 / MIL-PRF-8625 [affil. link or DLA] . They are also required to be sealed. Exactly what does the sealing process do for the product?
Also what is the best way to check to determine if the parts were properly sealed? Is there an in house test that we can perform? Right now we introduce a dye to the surface of the part and after a minute or so we wipe it off with a wet rag. If the part is properly sealed the dye should come off without a trace.
Thank you for your time and I hope to hear from you with your input. Stan Kmiecik
Stan Kmiecik
- Addison, Illinois USA
---
2000
A. Stan, Essentially sealing is an hydration of the Aluminium oxide. The best test you could is to dissolve a dark dye in oleic acid (the same present on your finger) and put a drop of it onto the anodised surface and remove it with a shower tap. You can graduate the effects of greasing letting a drop for 1 minute, another 2 minute, etc. So you can measure the undesired oleophilic properties of oxide.
In my field (printing) we apply an offset ink (very thick one). If a shower tap removes easily the ink layer, sealing is O.K. I hope my explanation (and my English) is O.K.
Bye Francesco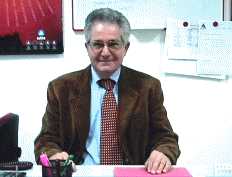 Francesco Cicchetti
- Sulmona, Italy
---
2000
A. The anodize coating is porous. Sealing chemically closes up the pores to keep out corrosion-causing chemicals. There is an ASTM test, ASTM B136 [affil. link] , which is similar to the dye test you are running, except a 50:50 nitric acid solution is applied to a flat surface for 2 min., washed off, then a dye solution is applied for 5 minutes, then washed off.The test even allows you to rub the surface with Pumice [affil link] . If there is any stain from the dye, the part is considered inadequately sealed. It is not a good test for heavily etched surfaces.
Those who are more serious about seal testing perform a weight-loss test, per ASTM B680 [affil. link] . A panel or part is soaked in a chromic/phosphoric acid solution for 15 minutes at 100 °F. IF the panel or part is sealed, there is little or no weight loss. If it is unsealed, almost the whole coating will dissolve. It is a much better test, because the degree of sealing is quantified. As it can be a destructive test, you should have panels processed with the parts to!do it. Neither of these tests are very easy to pass if the parts are high copper alloys.
If you truly need to meet the requirements of MIL-A-8625, the only real criterion you need to worry about is passing 336-hour salt spray- poorly sealed parts will not pass, well sealed parts will. I have seen 2024 parts fail the dye stain test miserably but pass the 336-hour salt spray test. Of course, the problem with the salt spray test is that it takes two weeks to run.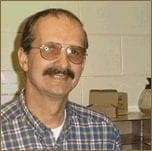 Phil Johnson
- Madison Heights, Michigan



---
---
November 4, 2011
Q. Anodic Coating as a dielectric has random dielectric breakdown performance when the probe size is increased. Suspect the trapped air breaks down randomly. I am looking at ways to seal or eliminate the porosity. The end application is an electronic circuit board with breakdown capability up to 4000V. Can somebody recommend the right approach to sealing the pores with no trapped air within the dielectric structure.
Kuang Tan
Integrator - Penang, Malaysia
---
November 9, 2011
Q. For our application, we need complete pores sealing, ie, sealant must penetrate down to the barrier layer. Any trapped pocket of air can be an initiation point for electrical breakdown. The air inside the pores will breakdown when high electric field is applied onto the aluminum plate and the oxide. In our structure, the oxide thickness is 25um. The pores are in the nanometer range. We manage to do partial sealing; however, this is not good enough. The way we test is cross sectioning the oxide and look for the sealant.

I look forward to more suggestions. Thanks.
Kuang Tan
[returning]
- Penang, Malaysia