Where the world gathers for
plating, anodizing, & finishing Q&As since 1989
-----
lubricants for zinc plated fasteners
2000
We're trying to replace Cadmium plating on industrial fasteners. With some of the alloy zincs you can get good corrosion resistance, but the lubricity with waxes we've tried haven't performed like cadmium and wax on assemblies. Are there any high performance waxes or dips that may be a good substitute?
John Grey
- Cleveland, Ohio USA
---
2000
There is a liquid material that is sold by a firm in New England. It is VOC free, and will bond a thin Teflon(R), film on metals and other substrates.
I have used it personally as a dip, spray, and it can even be painted on. I have used it on Zinc and Zinc Alloys. It worked for my application. In the interest of non Commercialism, I won't give the name here. Please contact me and I will give you further information. I do NOT sell this material. Thank you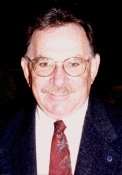 Ed Budman
[dec]
- Pennsylvania
With deep sadness we advise that our friend Ed passed away Nov. 24, 2018
---
2000
Look at tin-zinc. It has good corrosion protection and very nearly the same lubricity of cadmium. Draw backs, not many platers do it and it normally costs more than cad.
Most of the "teflon" materials are nearly a one time use, much like a mold release. I would expect similar torque test results for two or three times per bolt/nut.
If this is a few items only, price silver. It has excellent properties and may be cost effective because of less steps required.
James Watts
- Navarre, Florida
---
2000
In response to an inquiry by John Grey, SPS Technologies, I would say that our RO-59 bonded coatings,using PTFE, are not a one shot application. The perfect replacement for cadmium and wax because it is a thin filmed, environmentally safe, water based BONDED lubricant, that once bonded cannot be removed until it wears off. On fasteners, no matter what plating, including zinc etc. RO-59 is superior as a lubricant. Sincerely Ronnie Bender President
Ronnie Bender
- Stoughton, MA 02072
---
2000
I have used RO-59 and it is a good product. Because of the friction in threading a nut on, some of the teflon binder is going to wear off. My guess is that it is a silicate medium binder and they are difficult to remove short of wear.
I stand by my comment till I see unbiased test data that teflon over zinc will not give the same torque values after about 3 on and off cycles of a nut on a bolt as originally stated.
James Watts
- Navarre, Florida
---
2000
Contact a Mr Amitabh Sinha They make this kind of stuff and will gladly help out. regards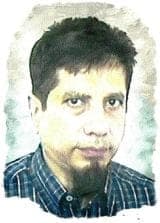 Khozem Vahaanwala
Saify Ind

Bengaluru, Karnataka, India