Where the world gathers for
plating, anodizing, & finishing Q&As since 1989
-----
Electrocoagulation for Wastewater Treatment?
An ongoing discussion beginning back in 2000 ...
2000
Q. I was wondering if anyone else has heard of or had experience with electrocoagulation equipment for waste treatment. I have seen some companies advertise a system in which wastewater flows through tubes and the electrical current drops out solid material. This is supposed to eliminate the need for floc chemicals. Our application is for a nickel plating line. Thanks! Chris
Chris Ballew
- Knoxville, Tennessee USA
---
2000
A. Hey Chris,
You have no idea what you asking for ... Vendors can be very protective of their products. And even the best products can be misused or mistested.
No one wants to up-grade the waste treatment area more than the EPA. So, they tested two of these units. As I remember, the results were mixed in the units ability to lower the ppm's metals going thru the system. Every shop/waste stream is a little different so you may want to test it out for yourself.
The EPA report was on-line somewhere in the EPA site, check it out.
Regards,
Fred Mueller, CEF
- Royersford, Pennsylvania
---
2000
A. You'll also see that many of the companies that offer ECoag are like the changing of the seasons - one day there here, one day they're not.
Do you have any specific goals that you are trying to achieve or are you just hunting around? There are several other options to eliminating chemical usage in WWT, as well as simply not creating wastes at all. We offer a recycling system service through a major chemical producer that will pay you for recovered nickel on a lease basis. Depending on system size, lease rates (monthly) can be as low as $4K for a long term contract (5-7 years).
ROI's are generally in the range of 9-12 months, and then it's pure profit from then. All metals are recycled back into plating grade raw materials, so it achieves the intent of the EPA recycling program.

Tom Baker
wastewater treatment specialist - Warminster, Pennsylvania
---
2000
A. You might look here: http://www.epa.gov/swertio1/products/newsltrs/ttrend/ttecoagn.htm

James Totter, CEF
- Tallahassee, Florida
Ed. note: The indicated link does not work anymore. This is typical of the Internet, I suppose. If there is any hard copy, a reference to that would be great. Thanks.
---
2000
A. As president of a supplier in this field, I have been actively involved in using electrocoagulation specifically in the coal mining field in dealing with de-watering coal fines and wash plants where we have reduced the need for chemical flocculation. We have also been asked by the Dept. of Environmental Services in Pa. to do testing on acid mine drainage waters and have been successful in increasing the PH and dropping out the solids. We have actually achieved a 99.97% rate of treatment for TSS's.
James B. Long
- Ebensburg, Pennsylvania
---
2000
A. We recently used a "field test" EC unit on water with suspended particulates. Various metals, such as lead, were associated with these particulates. I watched the unit give a quick and complete separation of solids and water. The results was water containing 3 ppm lead being reduced to water containing < 0.05 ppm lead. They tell me that lead is one of the harder metals to remove.
Paul Dial
- Springfield, Missouri, USA
---
2003
A. Chris,
We just completed a study at George Washington University on the use of EC for metals removal. Nickel at 126 ppm was reduced by more than 99% at pH of 10.
David Rigby
wastewater treatment engineering - Arlington, Virginia
---
---
2001
Q. Dear Sirs
I'm a student in an engineer school in Lille (France).
I'm looking for information about electroflocculation (electrocoagulation) used in waste water treatment: "my" waste waters contain some latex particles and I'd like to know if electroflocculation has already been used on that purpose.
Can you please send me schemes, photos, explanations or/and bibliography about that?
thanks in advance
Best regards
David Schockaert
- Lille, France
---
2001
A. David, I've heard that the more people who will see something that requires somebody to volunteer, the lower the odds that any one will, so I think the odds are very low that a stranger is going to do a free literature search for you, prepare electronic pictures, etc. I suggest you contact one individual from a few manufacturers or distributors of electrocoagulation equipment, and ask them to send you literature and case studies. Good luck.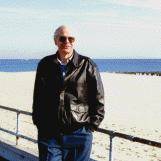 Ted Mooney
, P.E.
Striving to live Aloha
finishing.com - Pine Beach, New Jersey
---
2001
A. DEAR SIR:
I HAVE BEEN USING ELECTROCOAGULATION FOR THE TREATMENT OF TURBID WATER FOR DRINKING PURPOSE SINCE A LONG TIME . THE FIRST PLANT OF 1350 LPH CAPACITY HAD BEEN GIVEN TRIAL RUN FOR MORE THAN THREE MONTHS IN FIELD CONDITION IN THE YEAR 1985. SINCE THEN A FEW TRIAL RUNS ON DIFFERENT QUALITY OF WATER LIKE WATER CONTAINING IRON IN DIFFERENT FIELD CONDITIONS HAD BEEN CARRIED OUT WITH FULL SUCCESS.
VERY RECENTLY A COMPANY DEVOTED TO ENVIRONMENT PROTECTION IN CALCUTTA , INDIA , SUPPLIED SUCH PLANT TO AN OIL COMPANY FOR WATER TREATMENT. ANOTHER PLANT HAS BEEN UTILIZED FOR REMOVAL OF FLUORIDE IN WATER . WE ARE SURE THIS IS A PRACTICAL METHOD OF TREATMENT OF WATER .
THANKS,
AMALENDU BIKASH PAUL
- SILCHAR, ASSAM, INDIA
---
2001
A. EF is very easy to implement. Get yourself a variable power supply (2-10 volts and 1-2 amps), a few pieces of aluminium sheet, a plastic tank, some dirty water and try it for yourself. You will be surprised how clean the water becomes after a few minutes. Now the difficult bit.... Extrapolate your pilot plant (!) to an industrial scale and off you go. The most expensive part of the system is the power supply but the rest you can build without difficulty.
Colin Tallis
- Leeds UK
---
---
2002
Q. I work in wastewater treatment and have never considered electrocoagulation before. As a general rule:
* how much power needs to be added to separate the solids? $/£ per m3/water?
* what current & voltage is applied?
* Is it added to standard clarifiers?
Thanks,
Russell Reed
- Reading, Pennsylvania
---
2006
A. The energy costs costs for EC can vary according to the waste stream. However, on average you would be looking at 3-7 watts per 1000 gallons. The systems I work with can be bolted on to an existing clarifier, or there is available a vacuum clarifier that removes all the air from the cake and eliminates filter press or similar equipment. The systems can handle up 30 gall per minute.
Ray Long
- London, U.K.
---
2002
A. Electrocoagulation is a cost effective alternative to chemical treatment and more. Costs can be as low as £1.00 GBP per m3. It can remove contaminants which are very difficult to remove with chemical treatments.
A great deal depends on the water/effluent being treated and the design of the electrolysis cell, including voltage amps and cost.
Neil Stewart
- Perth, UK
---
2005
A. A variation of the electrocoagulation process is one in which the gas generated by the process captures the coagulated pollutants and floats them to the surface. Known as electroflocculation, it offers the possibility of a one step process, in which polluted water is pumped into a processing reactor, the pollutants are floated to the surface and the cleaned water is pumped out at the end of the process. Theoretically there are no chemicals to be added and no filters which need cleaning.
David Leviston
- Merimbula, NSW, Australia
---
---
2006
Q. Could this process effectively to remove the Ni concentration to less than 1 ppm?
Yee Hwang Chong
Water treatment - Malaysia
---
2007
A. Gentlemen,

That was interesting to note the interest on Electro coagulation and its benefits.

We have done trials for more than a decade and have found real gratifying findings on these systems.

We have tested on effluents ranging from electroplating,toxic, leather, textile effluents to rainwater/storm water reclamation with phenomenal results at affordable operating costs.

Yes it can quite meet the EPA norms however individual users will have to test run the units for their effluents and fine tune the operating parameters to suit their needs as these systems are very difficult to be made to fixed standards in terms of their output.

Please consider a fact that the conventional systems create a new problem in the name of solving one. I mean you land up with huge loads of solid waste in course of treating liquid waste.
Jeyananth .T
- Chennai, TN, INDIA
---
---
2007
Q. Electrocoagulation Power Usage? Flowrate = 500 gpm. what sort of energy requirements does an Electrocoagulation system have? anything helps.
Danny Medina
Process Engineer - Denver, Colorado, USA
---
2007
A. I am an EE for a company that manufactures EC systems. At 500 gpm, the power requirements are somewhere around 130 Amps at 480VAC.
Eric Lindgren
- Everett, Washington USA
---
---
2007
Q. Will this process be effective in taking tar out off water that comes from a gasification process? Is it possible to take out the solids from milk with EC?
David McElrea
product designer - Tyrone, Ireland
---
June 7, 2008
A. To treat Ni with Electrochemical systems it depends on in what kind of surroundings the Ni is available.
We tested in 2007 Chemical Ni waste water: we got not below 0,5 mg/ltr. Chemical Ni based on Ammonia. Later we did the same Chemical Ni, but then with K2CO3 and the results where fantastic.
Effluent values below 0,1 mg/ltr. For this wastewater we sold an installation for not only Ni but also Cr6+. Cr3+ and Al, Cu and S2. A Continuous treatment 24 h/d 7 d/w. Capacity 40 m3/day and/but concentrated streams.
So if the Ni is a Watts bath without complexing agents it will give very good effluent value.
Bert R Snijder
- Zwolle, The Netherlands
---
July 31, 2008
A. I started using Electro-Coagulation in our mining operations in 2000. Since then I have published a paper on the different types and uses and efficiencies of EC. you may go to the GREEN PAGES which is www.ECO-WEB.com and click on editorials, this will take you to another page where you can click on Authors and my EC paper is either the 3rd or 4th.
Dr Abe Beagles
- Newcastle, California USA
---
---
August 29, 2008
Q. Good afternoon,
I am a consultant and at this moment I'm working on designing a water treatment system for a water effluent from a rinse metal process. water pollutants are: chromium, nickel, copper, zinc and surfactants. The idea is to treat the water and return it to reuse in the process. Usually I used the conventional method: chromium reduction and precipitation of this with the other metals. I want to know whether the electrocoagulation would be enough to ensure that water quality? surfactants could be removed with this method?

Thank you very much for your answer.
Liliana Paola Guzmán
Product designer - Bogotá-Cundinamarca
---
---
September 20, 2008
Q. I am doing research in alternate energy resources. DURING ELECTROLYSIS OF CLEAN FILTERED DRINKING WATER USING S.S ELECTRODES,FOR THE PRODUCTION OF HYDROGEN, THE WATER BECAME DARK GREEN COLORED AND TURBID. I WAS USING 30 VOLTS AT 250 MILI AMPS. AFTER 30 MINUTES, THE DISCOLORING STARTED. THE TDS ALSO IS LOWERED. CAN YOU EXPLAIN WHY THE WATER GETS COLORED.
MEENAKSHI SUNDARAM
NEW PRODUCT DEVELOPMENT - PONDICHERRY, INDIA
---
September 17, 2008
Q. 1) What will be the power consumption for EC unit having product capacity of 2000m3/day with continuous flow of 100m3/hr?
The electrodes used are Al and Fe.

2) EC unit is able to remove soluble COD?

Regards
Vishal
Vishal Dave
student - India
---
---
August 26, 2009
Q. Removal of cadmium,TKN,Phenol,Colour,chromium(+2),cyanide etc.. can be possible by Electro coagulation?
Ahmad Khan
Student - India
---
July 20, 2010
A. Dear Sir,
EC Treatment will
Removes heavy metals, BOD, COD.
Removes suspended and colloidal solids.
Breaks oil emulsions in water.
Removes fats, oil and grease.
Destroys & removes bacteria, viruses & cysts.
Meet Discharge requirements.
Reduce Sludge volume, no chemicals.
Process multiple contaminants.
Process waste streams with up to 5% solids.
Harvest Proteins, oils and Metals.
Shanmugavel Thangappan
- Madurai, Tamil Nadu, India.
---
September 18, 2010
A. If you're interested in seeing electroflotation plants in operation, visit youtube...and write "electroflotation"....

Best regards
Stefano Sommariva
- Milano - Italy
---
November 6, 2010
A. I am currently in Mexico as a rep/Eng for an Electro coagulation mfg. I have had success treating a wide range of waste water discharge sources. I have installed systems in steel plants, Food production plants and many other industries including petro/chem as well with flow rates up to 4000 gpm. There are a lot of slight of hand tricksters that have bench units parading around claiming to be able to treat a wide range of contaminants. Beware of these people as they are con men. If they can not show proof of actual continuous flow systems that are in use today then walk away.
Best of luck,
James Julien
- Seattle Washington USA
---
---
December 29, 2010
Q. Hello
We are looking for a EC Process in order to separate resin from the water in our Automatic Impregnation Process, please supply me more information on this.
We have a water consumption of 14 m3 per day and we would like to recycle the water.
Martin Caldera
automotive - Gomez Palacio Durango, Mexico
---
April 6, 2011
A. Electro-Coagulation is a Unique and Latest technology successfully implemented in Developed and Developing Countries. The Advantages of Electro-Coagulation are as follows. Electro-Coagulation is the process of destabilizing suspended, Emulsified or dissolved contaminants in an aqueous medium by inducing an electrical current into the medium. The electrical current provides the electromotive force to drive the chemical reactions. When reactions are driven or forced, the elements or compounds will approach the most stable state. Generally, this state of stability produces a solid that is either less colloidal and less emulsified (or soluble) than the compound at equilibrium values. As this occurs, the contaminants form hydrophobic entities by a number of secondary separation techniques.
- No addition of Chemicals, Lime of Ferric
- Very Low Operating Cost
- Less requirement of Space and Civil Construction
- Very less solid waste ( Sludge) generation
- Colour removal upto 95%
- BOD removal > 60%
- COD removal > 70%
- Simple and easy to operate and maintain
C.Rathna Kumar
- Coimbatore, Tamilnadu, India
---
July 13, 2011
A. Electrocoagulation is very effective in the removal of TSS, in particular metals.
Steve Gerker
- St. Louis, Missouri, USA
---
---
October 28, 2011
Q. Hello dear
I am master student in water and wastewater treatment.I like to search about EC or ECF especially for removing bacteria and TDS of water but I want to focus on innovative method or mix it with other process. Would you mind helping me?
Rubaba Mohammadi
student - Iran
---
---
January 7, 2020
Q. Can EC reduce chloride concentration from 1000mg/l down to < 250 mg/l for tertiary effluents and can you relate successful references
Thanks.
Seamus Crickley
engineering - Kilkenny, Ireland
---
January 9, 2020
A. The only mechanism that I can think of that would reduce chlorides is by producing chlorine gas. This may be undesirable without ventilation, and would take a lot of amp-hrs.
Lyle Kirman
Consultant - Cleveland Heights, OHIO USA