Not a lecture hall but a roundtable with a seat for you!
60,000 topics spanning 36 years. Education, Aloha, & Fun
topic 48966
How to remove carbonates from alkaline zinc plating bath
A discussion started in 2003 and continuing through 2020 so far.
Adding your Q. / A. or Comment will restore it to our busy Current Topics page
2003
Q. How can we remove the carbonate from the alkaline zinc plating bath?
ILKIN BASBUG
metal finishing company - ANKARA, Turkey
---
2003
A. You will need to lower the temperature to around freezing at which point the carbonate will drop out of solution. From there I'm afraid you'll need to pump out the zinc solution and then get in the tank with a spade. There are crystallization units available but they are quite expensive. I did hear of a plating company who bought an old milk tanker and used that to cool the solution.
Dougie Lightfoot
- Fife, Scotland
---
2003
A. Sir
The best solution is:
Chill the plating solution to 5 °C. Carbonates will precipitate out. The carbonates are removed mechanically.
This can be done in batches, or applied to the whole tank , depending on the volume you wish to treat.
Prevent carbonates forming . Stop air agitation. Use moving cathode in rack plating. Barrels should be fully submerged below solution to prevent churning. It is Carbon dioxide in air that's responsible for Carbonates, so best to avoid excessive air and solution vigorously mixing / contacting each other.
Regards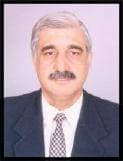 Asif Nurie [dec.]
- New Delhi, India
With deep regret we sadly advise that Asif passed away on Jan 24, 2016
---
---
To minimize search efforts and to offer multiple viewpoints, we combined previously separate threads onto this page. Please forgive any resultant repetition, failures of chronological order, or what may look like readers disrespecting previous responses -- those other responses may not have been on the page at the time :-)
---
---
June 5, 2008
Q. Is there any way to remove sodium carbonate from an alkaline zinc plating bath besides freezing the solution?
Tim Comer
Plating Manager - Wytheville, Virginia
---
June 8, 2008
A. Hi Tim,
The easy alternative is to cut the bath.
Or try adding calcium hydroxide and precipitate in the form of calcium carbonate and remove.
But this has to be done first in the lab and then proceed with the bath.
Do not forget to inform us the result thru this forum!
Regards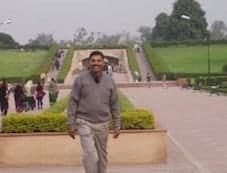 T.K. Mohan
plating process supplier - Mumbai, India
---
June 9, 2008
A. Tim,

The above answer is absolutely correct. Now about chilling (note I did not say freezing). I am presuming you are building carbonates because you are running a barrel installation. If you are not, stop right now and figure out where you are aerating the bath to form extra carbonates. Guessing that your bath is too large to chill, but that you do have chilling capacity, I would suggest the installation of a side tank to chill a portion of the solution on a batch basis regularly or run it as an ongoing process utilizing a very low flow rate. I have been successful doing this previously.
Gene Packman
process supplier - Great Neck, New York
---
July 18, 2008
A. You can also use calcium oxide / calcium hydroxide to precipitate carbonates, but see that temperature does not rise too much which will lead to cyanide breakdown and carbonate buildup.
Good luck
Mukesh

Panjala Mukesh
fashion jewelry mfgr.
Hyderabad, India
---
---
Alkaline zinc plating: white patches due to excess calcium?
May 26, 2014
-- this entry appended to this thread by editor in lieu of spawning a duplicative thread
Q. Dear Sir,
I have a fully automatic alkaline zinc plating plant. In earlier days I'm facing problem due to contamination; the alkaline zinc plating chemical analysed in lab, it contains Calcium Content.
Due to this I' m facing white patch marks on the plated components. So please suggest the process for lowering the calcium content.

Regards
Mandar.
Mandar Deshmukh
- Pune, Maharashtra, India
---
---
May 14, 2019
Q. We have used a new method for freezing out carbonate.
We have cold room holding -25 °C ,(-13 °F)
This have been very efficient because it allows us to freeze it out all year, no matter the outdoor temperature.
We are running alkaline zinc plating.

After the last freezing out carbonate we have had problems with high strength steel 30-40 HRC. We use a nickel strike before plating.

we have two identical lines, and on the one line the surface gets blister like on some areas, where as the other line is fine.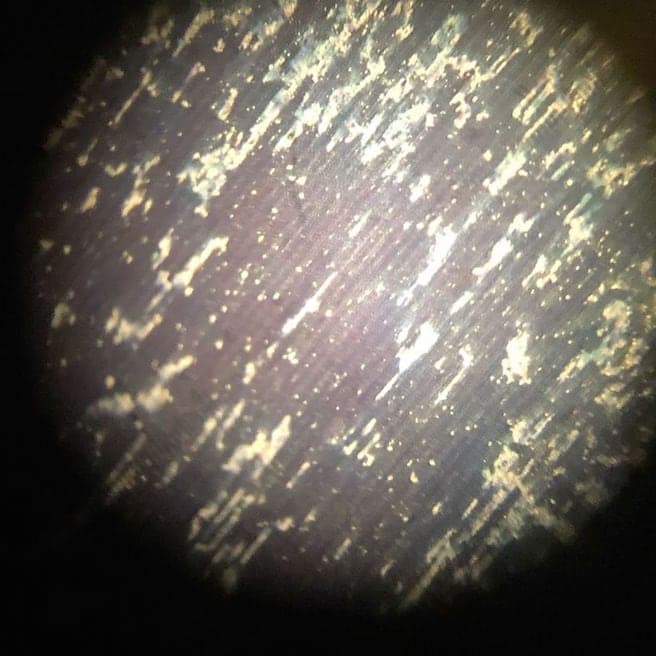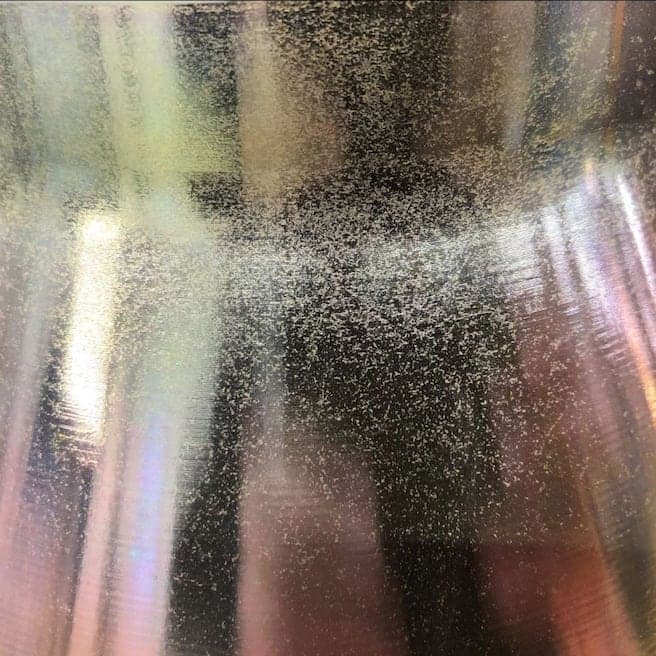 Is there a possibility to somehow damage the additives like purifiers, brighteners and base in the solution if the fluid gets to cold?
Robert Mathisen
surface treatment - Raufoss, Norway
---
June 15, 2019
A. Hello Robert,

As you are able to completely remove carbonates at one go, I suggest you analyze the pre treatment and post treatment content.

In my experience a minimum of 20-30 grams is required in every bath like a kind of buffer, a total removal to under 10 grams per liter is not advisable.

Please let me know again over here what the analytical values are.

After a complete carbonate removal it would help restoring additives by a Hull Cell empirical analysis.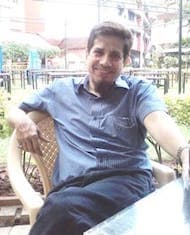 Khozem Vahaanwala
Saify Ind

Bengaluru, India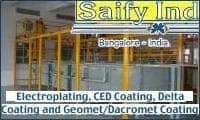 ---
July 3, 2019
A. Generally when we see adhesion problems that points to improper pre-treatment and cleaning. I agree that we do want a certain level of carbonates in the bath as having none can cause a whole other mess of issues. If I was you I would check all parameters of the pre-treatment processes that happen before the strike. That includes: process times, bath components levels, pH, temp, proper racking/barrel configuration, most recent dumps of any acid or cleaners, good rinsing and what ever else may be involved in these pre-plate processes. If you can rule out pre-treatment then you can look towards the nickel plating tank as the issue.

That is my 2 cents on what is the best troubleshooting for this type of issue.
Isaac Brown
Plating Specialist - Cleveland, Ohio, USA
---
July 4, 2019
Q. We have two identical lines so we checked all pre-treatment on both lines with the trouble shooting method on what bath caused it. The parts came out as pictured in only the one zinc bath no matter what pre-treatment alternatives we used.

We even moved the bath content from one line to the other, to see if the bath equipment like anodes, rectifier and so on was at fault, but still the same problem with the one bath fluid mix.

Once we dumped the bath fluid and mixed a new, everything was fine again.

With regards to the carbonates, we did measure them just after and it never gets below 20, even on new baths we start at about 25.

The only thing we have not yet tried is treatment with active carbon. It looks like this happens each 1-2 years.

The supplier is also is clueless on why this happens.
Robert Mathisen
[returning]
Surface treatment - Raufoss, Norway