60,000 Q&A topics -- Education, Aloha, & Fun
topic 48729
GM blames me for peeling chrome wheels!
A discussion started in 2008 but continuing through 2019
May 7, 2008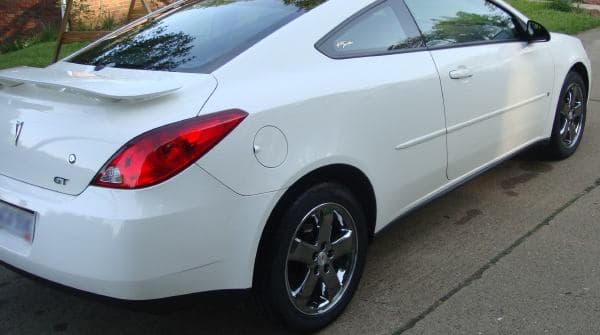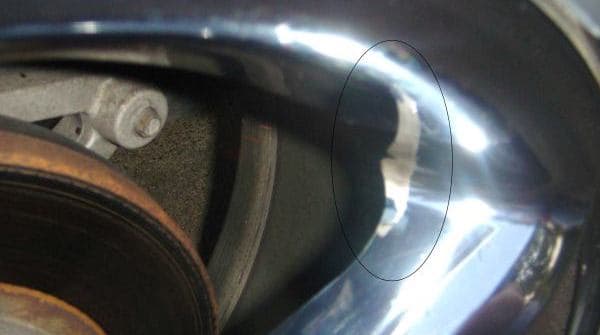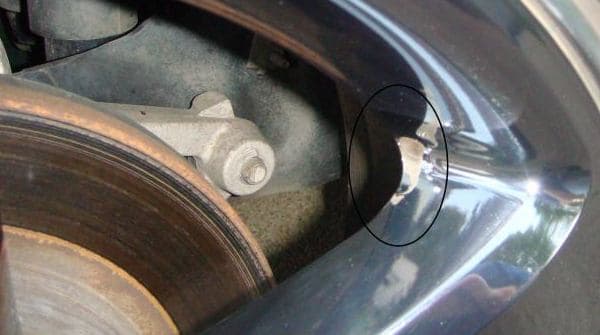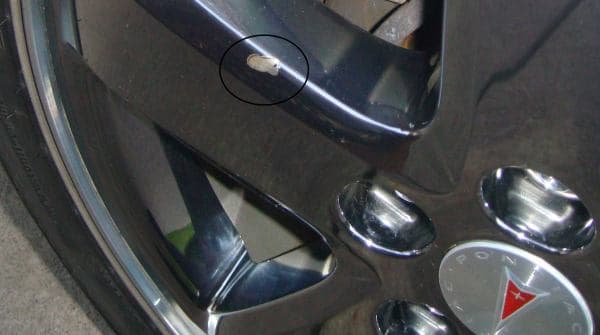 Hi There, I took my G6 in because 2 of the chrome wheels were peeling from the inside edge and one little place on the face of one. The service advisor said that he had the manager look at the wheels and all of them were peeling and they weren't warrantable because he THOUGHT they MAY have been cleaned with an acid that CAUSED the chrome to peel. I explained that chrome doesn't normally peel, it chips. His reply was "I've been in this business a long time and it looks like acid damage to me." I had checked Finishing.com and a couple other places (most of which didn't have nearly the info you guys have)before I went to pick up the vehicle and when I talked to the service manager I told him what I had learned on this site, that was when I got "it looks like acid damage to me" line. I told him his answer was unacceptable and I wanted to talk to the GM Rep. He said he would talk to her and he would present it to her the way HE saw it. He did, and the rep never saw the car, never gave me a chance to explain, and made her decision based on his theory. She offered to buy one wheel If I bought the other three @ $300 each(no discount). I wouldn't be so mad if the car weren't under BASIC WARRANTY, with only 32k miles and less then 2 1/2 years old. I am the second owner, however, I bought the car with 11k miles on it, looked brand new, wheels were fine, gorgeous car. I am hoping you can give me some idea of how to proceed and some more education on this.
Thank You,
Greg Elkins
Greg Elkins
Harley and G6 owner, pipefitter in an alloy plant - Huntington, West Virginia
---
May 8, 2008
A. Hi, Greg. Peeling like this is a manufacturing defect, period! It's possible that the service manager wouldn't realize this, but the GM rep not looking at the wheels is inexcusable. She should have logged them, determined who plated them, and got to the root of the problem!
The warranty may not cover this (there may be an exclusion for appearance items, or a shorter warranty period, or whatever). If you are sure that the wheels are warranted, you could go to small claims court. The fact that the service manager tried to blame you instead of asserting that there is no warranty bodes well for your case.
Peeling of chrome wheels is a very widespread problem because they are so terribly difficult to plate. But they shouldn't sell them if they can't plate them correctly (or at least they shouldn't warranty them). I sympathize with the plating shop, but very soon there will be no chrome plated wheel business anyway; they'll have lost all their business to PVD processes, because companies like GM are in denial instead of investigating and giving the plating shops proper feedback.
Please tell the service manager that finishing.com eagerly awaits hearing from him what chemical can do this because thousands of plating shops spend a small fortune on expensive and often toxic nickel strippers to dissolve nickel away, and would love to know what chemical they could use to cause the nickel to just peel off instead, and the environment would thank him too :-)
Regards,
Ted Mooney, P.E.
finishing.com - Pine Beach, New Jersey
Striving to live Aloha
P.S.: I've always been a "buy American" nut, but I just bought a Toyota after I had to pay to have the same ignition switch parts inside the steering wheel of a GM Malibu replaced for the 3rd time (the 1st time under warranty, the next two times with me paying high parts & labor charges), and I became convinced that their promise of "opening a case file" was not really about investigating this pattern, but about stalling until I sold the car. Any manufacturer can suffer a "lemon", but stringing me along is grounds for no more GM for me.
---
May 9, 2008

A. Ted is absolutely correct. The problem is due solely to poor plating in the first place. There is nothing you have done to cause the problem. GM should be ashamed and embarrassed to have sold you such lousy plating. If they exercised proper control over their wheel supplier, it wouldn't happen.

But they won't be. They'll give you the forever runaround, then they'll invoke some fine print which they claim lets them off the hook. I think that's baloney, since there is, on their part, an obligation to supply you with plating which is up to general industry standards. The lousy plating on your wheels fails that simple requirement.

Will you get satisfaction? No. GM lost interest in you the moment they had your money. Too bad, but that's the way it is. You could likely win in small claims court, but you'd need an expert witness to convince the judge.

Too bad you aren't nearby, I'd be glad to testify...you see GM has nicked me too with some of their defective plating. I tried being nice, then less nice, and during my final conversation with them, they said : "TOO bad, but we really don't care."




Jeffrey Holmes, CEF




Spartanburg, South Carolina





---

May 9, 2008

A. As a chrome plater for several years, tell the guy that only some acids eat chrome and they do exactly that ... they eat the chrome. The only thing that causes chrome to peel is a faulty plating job, normally in the preplate cleaning steps.

James Watts




- Navarre, Florida




---
May 12, 2008

A. As the others have said, what you have is a plating defect. When plating peels the problem is in the plate or under the plate, not on the surface.

From my past experiences with GM, if you contact them directly they will make an appointment to see the vehicle and inspect the problem. If you are not satisfied with the dealer and tell them so, you do not have to go back to the selling dealer. It is important that you write to them via certified snail mail as the instructions are usually in the warranty book. Also you should point out that you will (I suggest) find others with the same problem and contact a class action attorney (they love suing GM)

For the others who replied above, I have had just as many problems if not more getting Nissan and Toyota to acknowledge faults.

Gene Packman




process supplier - Great Neck, New York




---

May 12, 2008

Don't wash the car! It will just give the dealer an "out" if the paint starts to peel off. ("Well, you shouldn't have washed it, it's your fault and the GM rep agrees with me")




Sheldon Taylor


supply chain electronics
Wake Forest, North Carolina


---
May 19, 2008
Q. Thanks for all the responses. Sounds like GM hasn't just tried to get out of this with me. I am going to contact GM today. Wish me luck! I will keep you posted.
Thanks again,
Greg Elkins
[returning]
- Huntington, West Virginia, USA
---
June 9, 2008
Q. Well, I am convinced it is a conspiracy! I took the vehicle to a different dealer (as per the company rep I talked to on the phone) and got the same line about "something" causing the wheels to start peeling. General Motors has hit a new low for weaseling out of backing their product. No wonder they are losing customers. I really appreciate everyone's help here and thanks to Mr. Mooney for putting my letter out there for everyone to see.
The car is developing steering and brake problems and I will probably wind up getting rid of it. Too bad, beautiful car and at 32.5 on the highway. That's hard to find in a little v6 hotrod.
Thanks again
Greg Elkins
[returning]
- Huntington, West Virginia, USA
---
June 9, 2008
A. Hi, Greg. If you can get me an e-mail address for one of the service managers or the GM rep I would be happy to send them an e-mail. It is possible that they are honestly ignorant of what causes this problem. But when four plating experts tell you it is a manufacturing defect, and not a murmur of dissent is heard from anyone on the world's most popular metal finishing site, it's like I said from the first: a manufacturing defect, period.
Regards,
Ted Mooney, P.E.
finishing.com - Pine Beach, New Jersey
Striving to live Aloha
---
June 17, 2008
Hello again, I printed the posts from here and sent them to the second dealer when my wife had to take the car back in because I couldn't get off work for the appointment. Guess what?! They didn't care either and just blew her off, too. Same answer as the other one, maybe someone had put acid on the wheels some time. Very professional, huh?
Greg Elkins
[returning]
- Huntington, West Virginia
---
June 17, 2008
"There are none so blind as those who will not see."
Regards,
Ted Mooney, P.E.
finishing.com - Pine Beach, New Jersey
Striving to live Aloha
---
June 19, 2008
I hate to say "told ya so", but the truth is GM has got your money and they don't give two hoots whether you're a satisfied customer or not.

They're busily going bankrupt.

Buy Japanese next time.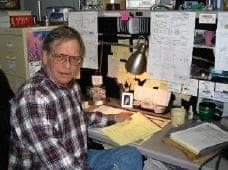 Jeffrey Holmes, CEF
Spartanburg, South Carolina
---
June 20, 2008
LOL Jeff. GM should be busy doing something productive.
However, I had the same experience with Nissan.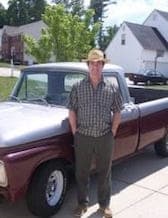 Sheldon Taylor
supply chain electronics
Wake Forest, North Carolina
---
June 20, 2008
Yes, we all have stories of manufacturers disavowing responsibility, Sheldon. What makes this one different is that it's not a disgruntled customer's personal interpretation of what is owed him.
Rather, four professionals with years of direct experience in the exact subject have looked at the photographs and weighed in and said with a single voice that Greg is sitting on a manufacturing defect (I'm not counting you, Sheldon, because I realize that you haven't offered an opinion on it), and they don't care.
Do you have a "troubleshooter" on the local TV news, Greg? Send him/her the dialog -- they'd probably love to go to the car dealer with a story as irrefutable as this one.
Regards,
Ted Mooney, P.E.
finishing.com - Pine Beach, New Jersey
Striving to live Aloha
---
July 15, 2008
A. I guess we're looking at exposed copper, so technically it's the NICKEL that is peeling. Try to pick up a piece with a magnet. This is definitely a plating defect. Get a lawyer.
G. Brackett III
- Saco, Maine
----
Ed. note: Now it's five experts.
---
July 22, 2008
Now it's five experts.
Letter 44219 is on a different subject, Greg, but it concludes with something which sounds very reasonable, i.e., that you should write a letter to the dealer titled "First Demand Letter" (or "Second Demand Letter" if you've written previously). The title makes it absolutely clear that you are demanding redress for this manufacturing defect, so they can't plausibly claim that they thought you were just making inquiries about whether they feel it is a defect.
Ted Mooney, P.E.
finishing.com - Pine Beach, New Jersey
Striving to live Aloha
---
July 27, 2008
A. It's a manufacturing defect for sure, the respect issue (he's disrespecting you by telling you it's wheel cleaner damage) might be that you are the second owner. Auto makers are very well equipped to trace manufacturing defects back to their origin if they need to do it, but this defect is not life threatening, it's cosmetic. Back in the early '90's there was a problem that all makers had with peeling paint. The manufacturers were changing to low VOC primers and after a year, paint would peel off in big sheets from the hood and top. Ever see a fleet vehicle from that era? They all had it. My friend bought a new '93 Dodge Dakota and the paint peeled. The dealer agreed to pay half for a new paint job ($1000), and when it was done it looked like it was painted in someone's garage. I told him if that was a $2000 paint job I'd eat my hat. He didn't fight it.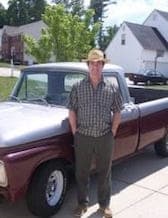 Sheldon Taylor
supply chain electronics
Wake Forest, North Carolina
---
July 29, 2008

Hey Guys, sorry to take so long, I've been working some crazy amount of hours because our contract is up Aug 1st and talks aren't going so good. I haven't done anything else yet, but I will look into sending the dealership a letter, I hope it will still fly since the car has now gone over 36k miles. I will keep you posted, Thanks again.
Greg Elkins
[returning]
- Huntington, West Virginia, USA
---
---
July 23, 2008
-- appended here by editor in lieu of spawning a duplicative thread
Q. My 2006 Buick Lucern with factory wheels are chipping, the GM factory guy said it was something I washed my car with, that all four wheels are chipping the plating off. The paint is fine, the chrome and other plating is fine. but the wheels are all chipping. We take our car to the same drive-through and nothing is happening to the infinity wheels? Am I getting the run around? Have you heard of other Lucern wheels chipping?
Diane Eason
Lancaster, California
---
July 23, 2008
A. Hi, Diane. It isn't clear to me whether these wheels are painted or chrome plated or polished aluminum, so we don't know if you have a similar situation to Greg. Send some pics please.
Regards,
Ted Mooney, P.E.
finishing.com - Pine Beach, New Jersey
Striving to live Aloha
---
July 24, 2008
A. I am truly sorry about your trouble with a G.M. product. I will celebrate the day they finally go out of business. My experience with their products say they are nothing but cheap junk. As advised, for your future try a Japanese product, or Korean. They are still trying to build market share and satisfy the customer. G.M. really does not care about the customer once you bought their defective junk.
Lloyd McDonald
- Monroe, New Jersey USA
---
---
August 11, 2008
! This forum has gone adrift. It is obvious the poor guy got a defective chrome wheel. But why are all the other auto manufacturers not being tied to this whipping post. I know their chrome wheels peel also. We are cheated and lied to by big business, unions, politicians, courts, insurance companies, salesmen, bureaucrats and swindlers of every stripe. Everyday! Lack of integrity is not exclusive to GM.

But that is for another forum, not "Metal Finishing".
Frank DeGuire
- St. Louis, Missouri, USA
---
August 2008
Hi, Frank. You're right that other people often deny responsibility for stuff as well and that the general issue is for another forum. But this car & its wheels are GM, they suffer an obvious & incontrovertible manufacturing defect which GM is refusing to acknowledge, the writer is asking for help and we're trying to offer it. We're focusing on an actual situation rather than hypotheticals. Plus, it happens that I and some other people trying to help on this thread have had recent terrible experience with GM. For me to maintain radio silence about GM when I empathize completely with the writer's experience because I am currently experiencing a similar runaround would be disingenuous.
But Sheldon & Gene says Nissan is just as bad, and Gene also added Toyota. Ford and Subaru are the subject of complaints in letter 44219, BMW in 29693, Harley Davidson in 30196, and so it goes ...
Regards,
Ted Mooney, P.E.
finishing.com - Pine Beach, New Jersey
Striving to live Aloha
---
September 9, 2008

Went to Capital Buick yesterday with 4 peeling chrome wheels.
They looked at them and blamed it on road salt.
The car is still under warranty so they called GM who wanted photos.
Took the car back today and they took photos and said GM is going to repair or replace the wheels whichever is cheaper.
To repair the wheels they have to be sent to California and I would be provided a rental car for 6 weeks.
The dealer thinks GM is going to replace the wheels.
I can't believe how accommodating they have been so far.
I'm crossing everything I have in the hopes that they keep it up.
Vickie Young
- Atlanta, Georgia, USA
---
---
May 24, 2019
Q. So I noticed all four of my rims on my 2018 GMC Acadia are peeling. I have an appt. today with the dealership but reading through this thread, I feel I have a battle ahead. Yes, I go to the car wash every week, to keep my new car clean, so don't want to hear their bs about chemicals causing this. The is no other damage on my car but this. I am at 8k miles and under full warranty. Wish me luck!
Karen Smith
- Woodbridge, New Jersey USA
---
May 2019
A. Hi Karen. Good luck, and as I and many other highly experienced electroplaters have already said here at The Home Page of the Finishing Industry®, completely unchallenged for over a decade, "peeling chrome" is always a manufacturing defect.
Regards,
Ted Mooney, P.E. RET
finishing.com - Pine Beach, New Jersey
Aloha -- an idea worth spreading
---
May 24, 2019

Back from dealership. As soon as I pulled in and showed them the four peeling rims, they took photos and sent to corporate. 15 minutes later corporate approved new rims. They are ordered and being installed next week. Thank goodness and thank you for this thread ... it helped.
Karen Smith
[returning]
- Woodbridge, New Jersey USA