60,000 Q&A topics -- Education, Aloha, & Fun
topic 48147
Explain the relationship between coating thickness and gloss on powder coated parts
A discussion started in 2008 but continuing through 2019
March 11, 2008
Q. Explain the relationship between coating thickness and gloss on powder coated parts.
Rich Kiolbasa
Supervisor/Finishing Engineer - Des Plaines, Illinois
---
March 18, 2008
A. I recall that in the very early days of PC a large ceiling tile mf decided to convert their liquid paint line over to PC. At that time, every batch of paint supplied, was "bonded" by them, only to be used for a specific ceiling contract that they were working on at that time. Therefore, slight colour or gloss variance from contract to contract did not matter. The same was thought about PC. However, it was soon discovered that the PC process deposited slightly more powder on the edges of each tile (windowing), so that when a ceiling was installed one could observe a glossier outer rim on each tile due to the very small increase in film weight. I do not think this difference would have been seen if the ceiling tile finish called for a gloss quality powder.
That was a long explanation to describe that the gloss of PC finishes below a full gloss powder could vary with film weight. Variation in gloss levels can also be attributed to under/over cure of the powder.
Terry Hickling
Birmingham, United Kingdom
---
September 25, 2019
-- this entry appended to this thread by editor in lieu of spawning a duplicative thread
Q. We currently have some of our components powder coated (RAL9005 matt black) by several sub-contractors but are receiving too much variation in the glossiness across suppliers, resulting in selective assembly.

Is the gloss level determined solely by the powder mix they are using, or are things like cure time, age of powder and surface temperature contributing factors?
John Peacey
Product manager - Glos. UK
---
October 2019
A. Hi John. We added your question to a thread where Terry maintains that film thickness and degree of cure affect gloss.
Regards,
Ted Mooney, P.E. RET
finishing.com - Pine Beach, New Jersey
Aloha -- an idea worth spreading
---
October 1, 2019

Thanks for the referral, I hadn't even considered coating thickness!
Time to check my drawings to see what we spec to the supplier.
John Peacey
[returning]
- Glos, UK
---
October 2, 2019
A. Film thickness, cure, formulation will all have influences on gloss level of powder coatings.
The ideal situation is to maintain one formula of powder, cured at supplier recommended time / metal temperature parameters. Variations from these suggestions can not only be reflected in gloss but also perceived colour under varying light sources.
Basically my suggestion is to test and re-test until you are satisfied that your applicator and their powder supplier are delivering a consistent quality product then contract them to performance parameters which your own tests confirm.
Hope this helps,
Bill
William Doherty
trainer - SALAMANDER BAY, NSW, Australia
---
October 10, 2019
A. In our experience all those factors mentioned by Bill D do affect gloss level.
Under-curing increases gloss.
Over-curing decreases gloss.
Temperature at which its cured and time in that oven affect gloss.
Powder formulation certainly does, and there's variation from one batch of the same supplier to another, even though within the tolerance they state.
The terms "glass", "matt" etc are not very quantitative, and far more use is gained from using %Gloss. (as in ISO 2813).
To get consistent gloss across a longer term supply requires a single coater using a single supply of powder and a good QMS managing the variable conditions that affect gloss.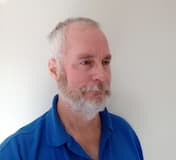 Geoff Crowley
galvanizing & powder coating shop
Glasgow, Scotland
adv.