Where the world gathers for
plating, anodizing, & finishing Q&As since 1989
-----
How to remove chrome stains from hands and arms?
Q. HOW TO REMOVE HARD CHROME STAINS FROM HANDS AND ARMS?

I would like to know if there is a practical and effective way to remove Hard Chrome stains that sometimes are caused by glove's punctures or rips, inevitably leaving a rusty color stain in the skin that lasts for 2 or 3 days.
Regular Soap does not seems to do the trick, no matter how quick you get your gloves out...
Thank you!
Robinson Fonseca
Plating shop employee - Quer´taro, Querétaro Mexico
March 8, 2008
A. Chromic acid is an oxidizing acid and so is nitric acid. The fact that they both cause these brown stains tells me that the brown color is injured, oxidized skin, not a stain. Better gloves and/or procedures are called for, not better soaps :-)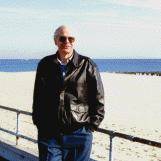 Ted Mooney
, P.E.
Striving to live Aloha
finishing.com - Pine Beach, New Jersey
A. It is very hazardous acid, how can you work without using PPEs?
Yes you can get stains on your clothes, but use proper PPEs (Apron) to protect yourself from it.

Good day
Mohsin
- Karachi, Pakistan
A. The way to remove the chrome stains is to use a very weak HCl acid and / or weak caustic cleaner , then thoroughly wash your skin with soap and water - please note , this will remove the chromic acid stain BUT should not be done. PROTECTIVE CLOTHING MUST BE WORN to avoid the chemicals getting in contact with your skin. Please note I do not in any way recommend the above method of removing the chrome stain.

THE BEST METHOD IS TO AVOID CONTACT.
Jay Smith
- Essex, UK
A. First you should protect yourself from any hazardous chemical.
Second you can use mild caustic soda [affil link] , solution of NaOH (sodium hydroxide).

Hani Dgaimat
Amman, Jordan
A. Don't bother about trying to remove the stains on your skin - concentrate on stopping them getting there. It is foolhardy using gloves that leak - they are of no use whatsoever, so why bother with them? The reason you use them (or at least should use them) is to protect yourself from dangerous chemicals that could do you a great deal of harm and under some circumstances even kill you.

From your description, you are using hexavalent chromium. This is particularly hazardous and has been banned in many applications. The authorities do not usually ban things for the sake of it, so there must be a good reason; yet you are happy to bathe in the stuff!

I strongly recommend you throw away your torn gloves and get your employer to give you some new ones that don't leak - then you will have no stains to remove and the problem is solved - EASY!

Trevor Crichton
R&D practical scientist
Chesham, Bucks, UK
A. Oh no don't try to remove that spots or stains ,they will gone by the time.
you only be careful using these type of chemicals

Aftab Jahangir
chemist - Karachi, Pakistan
A. Your best bet is if you do get chrome on your hands is to use a general hand cleaner with a light pumice in it, as well as a light pumice stone to lightly scrub. This is best done as soon as the ACID gets on your hands and before it dries. Be careful not to scratch open wounds into your hands. It is best to always where 2 sets of gloves Something like a neoprene outer layer and a lighter neoprene surgical underlayer. ONCE you get acid on your hands you should NOT continue to work, you should clean up right away.

The best bet is to not get it on you (buy better gloves). But if you do come in contact with the acid, you should clean up right away. Do not wait.
Jim Moore
- Pennsylvania
April 21, 2008
A. If you can go over to the caustic soap strip it'll take the Chrome right off; be careful though if you leave it on too long it'll take your skin right off too.
Ronald Murphy
Hard Chrome plater production and grind piece work - Cleveland Ohio United States
November 23, 2019
Q. Where do I find this or is it a station at your work place?
Diane Smallen
- Cleveland Tennessee
August 23, 2023
A. Hi Diane, Yes, Ronald is referring to a station at his work place. Chrome plating lines will have a caustic cleaning station and often a separate caustic chrome stripping station. If this was was still 1950, dipping your hands in a caustic chrome stripping tank after getting chrome on them might not be considered outrageous. These days you don't correct exposure to a toxic carcinogen by deliberately exposing yourself to another dangerous material -- the OSHA fines for such a practice would probably be substantial, as they should be :-(

If normal materials for hand cleaning will not remove the staining and burned skin sufficiently, and it takes a week for the brown to wear off, it's a good reminder that you were exposed to toxic hexavalent chromium and need to do better.
Luck & Regards,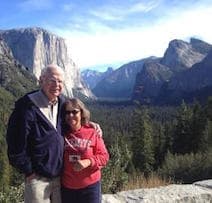 Ted Mooney, P.E. RET
Striving to live Aloha
finishing.com - Pine Beach, New Jersey



---
September 23, 2021
A. Try Simple Green -- it has worked for me preventing chromic acid stains.
G prantil
- Weirton West Virginia