60,000 Q&A topics -- Education, Aloha, & Fun
topic 48051
Rhodium Finishing methods in China
A discussion started in 2008 but continuing through 2019
March 5, 2008
Q. Hello,

I am in the jewellery manufacturing industry and I would like to know what is the most effective technique and solution for rhodium plating jewellery? Specifically, if anyone has knowledge about the techniques used in China?

Thanks,
Puja
Puja Kothari
Manufacturing manager - Mumbai, India
---
March 5, 2008
A. I seriously doubt that there is any "standard" technique or standard brand of rhodium plating solution used in China, Puja. Can you please be a little bit less vague about what you are seeking? Are you trying to find a cheaper brand of plating solution? Have you seen a particular article made in China that you are trying to duplicate? Are you encountering spots or discoloration and feel that your Chinese competitors are not? It is easy to conjecture that there are "magic bullets", but usually there aren't and it's more about sweating the details. Please get back to us with more specifics. Thanks.
Ted Mooney, P.E.
finishing.com - Pine Beach, New Jersey
Striving to live Aloha
---
March 7, 2008
A. Hi There,

I believe you want to know about the Chinese jewellery that looks like Rhodium plating and prices are cheap; the cheap jewellery is plated with either white bronze or Palladium flash, and the raw jewelry itself is of good finish and the polishing method is also excellent.

Hop this helps you ... Caio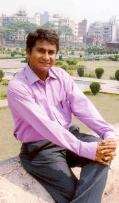 Praveen Kumar
plating process supplier
Mumbai, India
---
---
Why is rhodium plating so expensive?
April 2, 2019
Q. Hi,

I came across a site which was selling rhodium 500 ml solution for around $300. I believe this can be used to plate 300 rings --that's equivalent to $1 per ring. Then why are we charged $50-$60 for plating our rings.
Sena K
- Mumbai, India
---
April 2019
A. Hi Sena. I think your question may be rhetorical, so I'll answer it rhetorically by asking how much your plumber charges to replace a 25¢ washer or your auto mechanic charges to replace 50¢ worth of brake fluid.
If you are a wholesaler or retailer, and if $300 of plating solution can plate 300 rings, I don't think a plating shop would charge you anywhere near $15000-$18000 if you shipped them 300 rings to plate. But time is money, and labor is money, and cleaning & polishing takes time, and dealing with the public one item at a time can be quite costly. It wouldn't shock me if you are right that the going rate for rhodium plating is $50-$60 ... but you can probably find it for less with a couple hours of your time spent on shopping.
Luck & Regards,
Ted Mooney, P.E. RET
finishing.com - Pine Beach, New Jersey
Aloha -- an idea worth spreading
---
April 4, 2019
A. Hello Sena, today's rhodium price was $3050.00 per troy oz. With the manufacturing charges and adders the supplier charges, you are looking at over $100 per gram. That half liter bottle you saw for $300 would have less than 3 grams of rhodium metal in it, which would not be sufficient to plate 300 rings. As Ted said you are paying the going rate nowadays. Just wanted to give you an idea of the high cost of rhodium. Best Wishes.
Mark Baker
Electronic Plating - Winston Salem, North Carolina USA