Where the world gathers for
plating, anodizing, & finishing Q&As since 1989
-----
zinc and chromate
2000
If any object is made conductive,can I zinc plate then chromate over it?
Bob Gray
- ontario, California
---
2000
Since nobody has responded to this one, I thought I would throw my 2 cents in.
You would probably get more response if we knew what material you had in mind to electroplate on. So far I know that steel and plastic can be electroplated. I think this website has a frequently asked questions (FAQ) section on how to plate non-metallic objects. There was a huge discussion a while ago on bronzing baby shoes that went on forever. I am assuming (maybe incorrectly?) that if you can zinc plate, then you can chromate afterwards.
But, in any case, your best bet would be to consult a local plater on this question. They have the practical expertise you need. Don't even say that you were planning on doing this at home. The chemicals required are hazardous. Even if you were qualified to handle them, you would also have to dispose of them properly. We go over the "plating at home" issue here all the time and the consensus is a big "no".

Tim Neveau
Rochester Hills, Michigan
---
2000
Hello Bob
This response is probably too late. But, yes if it conducts you can plate it, however it's way more complex than that. Zinc will plate onto most other metals. Also zinc can be plated from, acid, alkaline or neutral mediums. Once it's zinc plated then you should be able to chromate it. Hope this answered your question.
Ian Brooke
university - Glasgow, Scotland
---
2000
Dear Mr. Gray:
I will have to agree with previous questions. Do not attempt to do this at home. If a person needs open heart surgery they go to a professional (M.D.)to get the work done in a proper setting (Hospital). Similarly, a person needing plating should go to the proper setting: A Plating Shop, and get the work done by a qualified professional: A Plater. He/She can advise you of things that would take you years to study and save you lots of money in addition. Good question. Thank you for asking.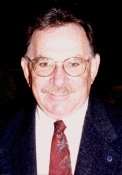 Ed Budman
[dec]
- Pennsylvania
With deep sadness we advise that our friend Ed passed away Nov. 24, 2018