Where the world gathers for
plating, anodizing, & finishing Q&As since 1989
-----
Information on microcrystalline, calcium modified zinc phosphate?
2000
Q. Greetings Everyone, I was wondering if anyone had a good source of information for Calcium Modified (or Microcrystalline, same thing) Zinc Phosphate. Its a process that I'm not all too familiar with, but I have a customer that is looking for a source (have been for months now it seems) and can't seem to locate a viable source within a reasonable distance of them, so they are asking me to consider it. Is there a good published source maybe available through finishing.com/amazon.com's sources that would allow me to get some time tested, valuable information on the benefits over standard zinc phosphate, process parameters, potential pitfalls of the process. Basically as much as I can read, thats good to me. Thanks in advance.
Matthew Stiltner
- Toledo, Ohio
---
2000




Ca modified zinc phosphating are well established processes that have been around for 30+ years. They are immersion processes operating at 20-30 points (10 ml sample, 0.1N NaOH) and an operating temp of 60-70 °C. Typical process time 5 minutes. Coating weights 250-350 mg/sq.ft, therefore ideal for overpainting. Their decided advantage is that the coating property is essentially unaffected by cleaning method whether it be solvent, alkali or even acid. Straight Zn phos coatings get steadily more crystalline as the cleaning method gets more aggressive.

The processes operate iron-free and use sodium nitrite accelerator solution. Zinc can also be treated but keep process time to a minimum to prevent coarse coatings. Any mainline supplier of pretreat chemicals should have Ca-Zn phos on their books Books tend to be specialised and full of chemical formulae and reactions! I'm not familiar with US suppliers but Oakite and Rohco ring bells. R

Roger Bridger




- Croydon UK



oakite

---

2000




Matthew - Calcium modified zinc phosphate is generally used as a pre-paint pretreatment for steel. It gives better corrosion protection than iron phosphate, but is trickier to control. (also generates more sludge)It is generally run at 160 °F to 200 °F and has a working pH of about 2-3. Check our website for more info and to get a contact fom our company in your area.

Dan Brewer




chemical process supplier - Gurnee, Illinois




---
2000

Roger, Dan, Thanks Guys. Dan I checked out your website as you said and I like what I see. The closest person I could find was the site out in CT, would you know off hand who the person is that patrols the Greater Michigan, Northern Ohio regions?
I know the basic process parameters as far as time/temp and etc. I went searching on amazon.com and found nothing that was even remotely related to this process (I should have figured that though).
The more I think about it, I know where there is a book on Phosphate coatings, ASM has one, and its listed in the back of "The Surface Treatment and Finishing of Aluminum and Its Alloys". I'll have to find out how to get a copy of this book cause I think this is exactly what I was looking for. Thanks Again guys
Matthew Stiltner
- Toledo, Ohio
---
2000
A. A source of calcium modified phosphate processes (located in Michigan) you could try is
Chemtech Finishing Systems, Farmington Hills, MI. Regards Ken Lemke

Ken Lemke
Burlington, Ontario, Canada
---
2000
A. Mcgean-Rohco supplies a calcium modified zinc phosphate which work fine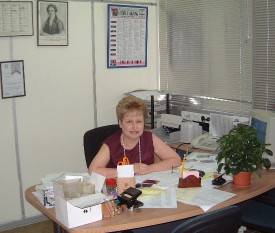 Sara Michaeli
Tel-Aviv-Yafo, Israel