Where the world gathers for
plating, anodizing, & finishing Q&As since 1989
-----
Reactions/byproducts/results from the cleaning of a 316L fermentor w/ nitric acid?...
2000
I am in the process of doing some cleaning validation on our 400L fermentors (grade 316L) and have some questions concerning the effects (both long and short-term) that our constant cleaning has on them. The cleaning of the tank is done with 0.34% nitric acid solution, heated to 80C, left for 4 hours, then dumped. The tank is then filled with Water for Injection, heated to 80C, left for 1 hour, then dumped. When visually inspecting the tank and ports (post-clean), there is some red-brown dust that is present. In my researching of this, I've found that this is called "rouge" and is defined as "chiefly ferric oxide".
Can someone give me some more information on this? Also if you would explain the reactions that occur when the fermentor (316L- consisting of 17% Cr, 12% Ni, 2.5% Mo, balance Fe from what I understand) is exposed to these circumstances? I believe that if I understand correctly that chromium oxide is produced (the invisible protective coating or passive layer) ! and the rouge when this type of cleaning is performed. Is there anything else? This is all very new and unfamiliar to me. Any help would be appreciated.
Heather Sparby
Walter Reed Army Institute of Research, Department of Biologics - Silver Spring, Maryland, USA
---
2000
The matters you raise are quite complex and give rise to a number of questions. The mode of cleaning is one that requires further examination. Nitric/aqueous solutions are in themselves, oxidizing agents and so a careful inspection should be made to determine whether or not the 'rouging' is the product of your process or a residue from any pre-existing corrosion.
The purity and source of the rinse water could be another concern. Although you have identified the rouging to be at the ports and in the tank, the corrosion may in fact be initiated elsewhere in your fermentor and after cleaning, may manifest itself in those areas visible to you. You are correct in your assertion that the chromium oxide affords the stainless steel its protection but of course the substrate should be void of any ferric oxide contamination prior to the formation of the passive layer.
Without indulging too deeply into the topic, I can only recommend that all such plant be electropolished before being commissioned. It may be necessary, depending on the present condition of the surfaces of you fermentor and the degree of corrosion that you give some consideration to some form of electro-chemical cleaning.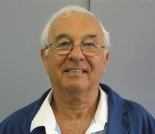 Joel Levinsohn
- Sydney, Australia
---
2000
Your assessment of the conditions that you observed are basically correct. I agree with the previous writer that the iron oxide residue may be remaining from superficial corrosion during the fermenting process or from the cleaning itself. I would expect that a small amount of the tank material is etched away with each cleaning. The nitric acid will create a fresh metal surface that readily passivates by forming a stable Cr oxide film.
There has been substantial work done on "rouging" and its prevention for pharmaceutical processing. Chemical cleaning and passivation treatments have been developed that minimize rouging. I recommend some additional research into what the drug companies are doing and checking with the various companies that supply metal finishing and cleaning chemicals.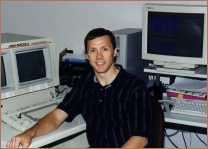 Larry Hanke
Minneapolis, Minnesota
---
2000
For thorough cleaning and sanitation of biological apparatus, why not use a hot hydroxide solution? It certainly would not harm the stainless and any traces of the media/fauna would be removed. My gut feeling is this process could be validated, and your waste stream would be easier to handle.
Unless you specifically need a fresh metal surface after every cleaning, my instinct might be to shy away from oxidizing acids. In my "former life" we used chromic acid in a cleaning process for biotechnology apparatus, and we observed the expected damage to the 316l we were using.
Dale Woika
-Bellefonte, Pennsylvania