Where the world gathers for
plating, anodizing, & finishing Q&As since 1989
-----
Carbon Treatment of Nickel Plating Bath
2000
Q. We have a bright nickel plating bath that is used for decorative brass plating. What do I need to measure to find out when I need to pump the tank out and batch carbon treat?
The tank is continuously filtered with an Industrial fitration system, 24 hours a day, 7 days a week.
We seem to get into trouble with the primary and secondary brightener system, it is made by Atotech, the b-100 system.
Any suggestions what we need to measure and the equipment that is neccessary would be greatly appreciated.
Thanks Frank
Frank Hendricks
- Bristow, OkLouisiana
---
2000
A. The most important tool for this is a Hull cell.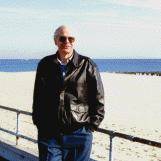 Ted Mooney
, P.E.
Striving to live Aloha
finishing.com - Pine Beach, New Jersey
---
2000
A. Check the carrier breakdown products by HPLC.
Jeff Guernsey
- Broken Arrow, Oklahoma
---
2000
A. Your continuous filtration should be with carbon. Complete carbon treatment is usually performed once in 6 months.If you need it more often it means that you are doing something wrong. The brightener process you use is manufactured by a known supplier and the fact that you cannot find the right balance balance between the primary and secondary brightener means that you are not operating the solution in the right way.
Ask your supplier for the right maintenance instructions. You could also ask for a system that is based on one component maintenance additive, may be this will make it easier for you . As for Jeff's recommendation to check the brightener by HPLC, well most platers don't have access to this equipment. Your supplier probably owns an HPLC but usually it is not required to maintain Nickel solutions with it.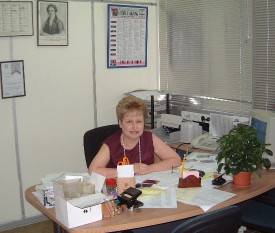 Sara Michaeli
Tel-Aviv-Yafo, Israel
---
2000
A. Dear Frank,
I wonder if looking at carbon treatment frequency alone would help solve all your difficulties seeing that you are using the bath for plating on brass. I would go with Sara Micheali to advising continuous filtration using carbon which should suffice for organic impurities, but 24 hour in tank filtration can actually assist dissolution of fallen brass parts in your tank.
It makes better sense to have a once in 24 hour transfer filtration to retrieve fallen parts. Also increase use of the wetter or additive atleast 2 or 3:1 to the brightening agent whilst plating brass.
Also introduce a chelating agent dose with the brightener system as SOP for trouble free work. You will find these three extra measures will reduce the frequency of batch treatments. regards.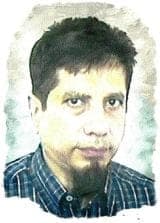 Khozem Vahaanwala
Saify Ind

Bengaluru, Karnataka, India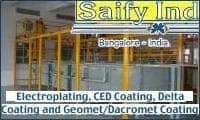 ---
---
Cleaning a Nickel Plating Bath contaminated with Cyanide
2005
Q. Hi! I'm a supervisor in one small plating plant. How do you treat a nickel bath that has been accidentally mixed with cyanide and a nickel bath that has oil contaminants? Can you provide me details of troubleshooting. Looking forward to your valued reply. Thanks!
John Jacobs
plating - Tugegarao, Philippines
---
2005
A. You're lucky no one died, John. If your system controls and work rules are such that cyanide can accidentally get mixed into a nickel plating solution, you have a much more compelling problem than studying how to troubleshoot. But I'm not clear what you mean by "treat" -- Do you mean "treat before disposal" or "restore and make functional"?
I don't think there is any way to remove nickel cyanide from a plating bath and make it functional again, but oil can be removed by high temperature carbon treatment in a separate tank. Please give us some more detail.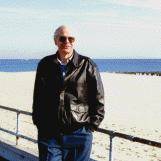 Ted Mooney
, P.E.
Striving to live Aloha
finishing.com - Pine Beach, New Jersey
---
2005
Q. Dear Ted,

Thank you for the quick reply.

Treat means making it functional for operation again. looking forward to your valued reply.

Thanks and regards,
John Jacobs
[returning]
- Tugegarao, Philippines
---
2005
A. Hey John,

I know with nickel prices the way they are, saving the bath looks pretty attractive. I'm thinking you are going to be having many, many headaches trying. Nickel cyanide is one tight little complex. Hard to break that bond in ideal situations. It might be worthwhile to try a pretty harsh peroxide/carbon treatment and a high amp dummy load, but with the low ph in the bath I don't think it is going to do much to the cyanide and you can kiss most of your brightener package goodbye. Might be better to start over fresh with a new bath and some serious employee training.

Ted is right. That could have been a deadly experience.
Good Luck.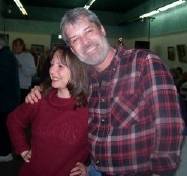 Trent Kaufman
electroplater - Galva, Illinois
---
2005

Dear Trent,

Thanks for the suggestion. I'll try to do what you have suggested and if it still doesn't work. Might as well dump the whole thing.

Thanks!
John Jacobs
- Tugegarao, Philippines
---
---
2005
A. John,

Single salt of cyanide (Nickel Cyanide) are NOT soluble in water. It could be at the bottom of the tank or in the filters.
Filter/Test a small amount(267 ml) of your solution in a Hull Cell at 1.0 amp, 5-minutes with agitation at your operating temperature.
Peroxide/carbon treat/filter same solution and re-run in the Hull Cell at the same parameters above. See if there is an improvement in the plate or you may add and balance your brightener and make sure you adjust your plating parameters according to the suppliers recommendations.

This is not easy, you may run your test and treatment several times until you find the right amount of peroxide and carbon, and additions to your plate solution.

Make sure you run your test in a well ventilated Hood.

Lots of luck.
Hamilton Solidum
- Mays Landing, New Jersey, USA
---

Thanks for the authoritative replay, Hamilton!
Regards,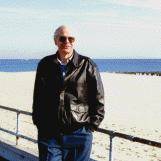 Ted Mooney
, P.E.
Striving to live Aloha
finishing.com - Pine Beach, New Jersey
---
---
To minimize searching & thrashing, multiple threads were merged; please forgive repetition, chronology errors, or disrespect of other responses (they probably weren't there) :-)
---
---
Activated Carbon Use in Nickel Plating
2007
Q. Dear Experts:

If I place activated carbon bags in a filter, how do I know when to replace it ?

Is there some visual cues to tell us when ?

Is there any literature that establishes it for this process (bath turnovers, flow rate, amount of activated carbon, work load ...)
Lan Ha
aerospace - Tempe, Arizona, USA
---
2007




A. Powdered carbon absorbs more quickly than granular but likewise it doesn't "last" as long.

The rule of thumb we use here is about 2 lbs per 40 hours of contact time with the bath. You need to watch your surface tension though as wetting agents can saturate the carbon rather quickly.

I'd recommend running the bath through a carbon packed filter instead of hanging bags of carbon over the side. The filter method is more effective for general plating practices.

Jim Ott




plating shop - Middletown, Pennsylvania






---

2007




A. Hello Lan,
There is no way to tell visibly if the activated carbon is spent and needs to be changed. The general rule of thumb for nickel plating solutions is 2-4 lbs activated carbon per 100 gallons of solution. The amount of time would depend on the degree of organic contamination present. Good Luck!

Mark Baker




Process Engineer - Syracuse, New York




---
2007
Q. Dear Jim:

1. Your information seems to be helpful! Can you let me know the size of your bath ? Like how many gallons ?

2. We don't used wetting agent in our bath. It's conventional Watts Bath.

3. We fill our own bag with activated carbon granular and place it into Penguin filters. So, it's rather packed!

Dear Mark:

Your suggestion is 2-4 lbs of activated carbon per 100 gallons of solution. I understand it will remove the organic contamination. But how do I know when to dispose and replace ?

Thank you both for sharing your thoughts.
Lan Ha
Acme Aerospace - Tempe
---
2007
A. Lan,
If the filter chamber is packed too tightly with activated carbon you will restrict the exposure of solution to carbon. If the chamber is too small, you may want to look into getting a larger vessel like a carbulator (sp)? Two to four pounds activated carbon per 100 gallons should be good for 24 hours with no problem. Don't re-use the carbon after the treatment. You should not have to repeat the process after 24 hours. Good Luck!
Mark Baker
Process Engineer - Syracuse, New York
---
---
January 9, 2013
Q. We do bright nickel plating on small decorative brass parts; the surface requirement is absolutely clean. But sometimes the nickel bath starts giving pitted or white deposits.
We used proper agitation, regular filtration of the solution and very clean atmosphere for plating. We do 4000 amp-minute plating every day

Please advice how frequently we should do carbon treatment so that brightener remains in balanced condition and does not produce byproduct.

ARVIND KUMAR
- Parwanoo H.O. INDIA
---
January 10, 2013
A. I agree with Ted. You carbon treat when the Hull cell determines that you need a carbon treatment. It has nothing to do with time unless you're operating under perfect conditions, which is unlikely. Analyze the solution, adjust it to optimum, run a panel, carbon treat the sample, and run another panel, with the necessary brightener additions, of course. If the panel is improved to your liking, carbon treat.

Carbon filters don't do a tenth the job that a high-pH H2O2 carbon treatment does.
Chris Owen
- Nevada, Missouri, USA
---
January 16, 2013
A. Hi,

The nickel solution should always be treated with carbon filter paper or carbon. Change the filter paper once a week.
It's no problem to hold the brightener in condition in the nickel solution.

Regards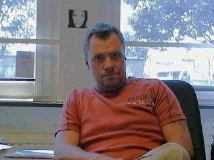 Anders Sundman
4th Generation Surface Engineering
Consultant - Arvika,
Sweden
---
---
September 7, 2020
Q. Hi Sir,
Here we are facing very minor pitting in bright nickel, but very inconsistent during production.
Our purpose of plating is for Aesthetics but we are facing this issue.
1. I tried hull cell, found some coverage issue at LCD and middle of the panel.
2. I found carrier is very less

So, shall I try by increasing A5?
Or shall I treat with Peroxide?
Can you please suggest
Chandrashekhar Navile
- Manager, KDDL, Bengaluru, India