topic 4834
When to Carbon Treat Bright nickel
(2000)
Q. We have a bright nickel plating bath that is used for decorative brass plating. What do I need to measure to find out when I need to pump the tank out and batch carbon treat?
The tank is continuously filtered with an Industrial fitration system, 24 hours a day, 7 days a week.
We seem to get into trouble with the primary and secondary brightener system, it is made by Atotech, the b-100 system.
Any suggestions what we need to measure and the equipment that is neccessary would be greatly appreciated.
Thanks Frank
Frank Hendricks
- Bristow, OkLouisiana
---
(2000)
A. The most important tool for this is a Hull cell.
Ted Mooney, P.E.
finishing.com
Pine Beach, New Jersey
---
(2000)
A. Check the carrier breakdown products by HPLC.
Jeff Guernsey
- Broken Arrow, Oklahoma
---
(2000)
A. Your continuos filtration should be with carbon. Complete carbon treatment is usually performed once in 6 months.If you need it more often it means that you are doing something wrong. The brightener process you use is manufactured by a known supplier and the fact that you cannot find the right balance balance between the primary and secondary brightener means that you are not operating the solution in the right way.
Ask your supplier for the right maintenance instructions. You could also ask for a system that is based on one component maintenance additive, may be this will make it easier for you . As for Jeff's recommendation to check the brightener by HPLC, well most platers don't have access to this equipment. Your supplier probably owns an HPLC but usually it is not required to maintain Nickel solutions with it.
Sara Michaeli
chemical process supplier
Tel-Aviv, Israel
---
(2000)
A. Dear Frank,
I wonder if looking at carbon treatment frequency alone would help solve all your difficulties seeing that you are using the bath for plating on brass. I would go with Sara Micheali to advising continuous filtration using carbon which should suffice for organic impurities, but 24 hour in tank filtration can actually assist dissolution of fallen brass parts in your tank.
It makes better sense to have a once in 24 hour transfer filtration to retrieve fallen parts. Also increase use of the wetter or additive atleast 2 or 3:1 to the brightening agent whilst plating brass.
Also introduce a chelating agent dose with the brightener system as SOP for trouble free work. You will find these three extra measures will reduce the frequency of batch treatments. regards.
Khozem Vahaanwala
Saify Ind
Bangalore, Karnataka, India
---
---
January 9, 2013

-- this entry appended to this thread by editor in lieu of spawning a duplicative thread
Q. We do bright nickel plating on small decorative brass parts; the surface requirement is absolutely clean. But sometimes the nickel bath starts giving pitted or white deposits.
We used proper agitation, regular filtration of the solution and very clean atmosphere for plating. We do 4000 amp-minute plating every day

Please advice how frequently we should do carbon treatment so that brightener remains in balanced condition and does not produce byproduct.

ARVIND KUMAR
- Parwanoo H.O. INDIA
---
January 10, 2013
A. I agree with Ted. You carbon treat when the Hull cell determines that you need a carbon treatment. It has nothing to do with time unless you're operating under perfect conditions, which is unlikely. Analyze the solution, adjust it to optimum, run a panel, carbon treat the sample, and run another panel, with the necessary brightener additions, of course. If the panel is improved to your liking, carbon treat.

Carbon filters don't do a tenth the job that a hi-pH H2O2 carbon treatment does.
Chris Owen
- Nevada, Missouri, USA
---
January 16, 2013
A. Hi,

The nickel solution should always be treated with carbon filter paper or carbon. Change the filter paper once a week.
It's no problem to hold the brightener in condition in the nickel solution.

Regards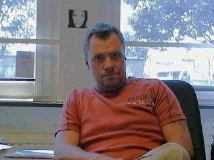 Anders Sundman
3rd Generation in Plating
Consultant - Arvika, Sweden


This public forum has 60,000 threads. If you have a question in mind which seems off topic to this thread, you might prefer to Search the Site