Where the world gathers for
plating, anodizing, & finishing Q&As since 1989
-----
Deburring small solid rings
2000
I work for a manufacturing division of a large company. We build custom equipment and have a requirement for 1,000,000 rings made from tubing, Nickel 200 (Alloy 200), UNS N02200, ASTM B163 [affil. link], 1/4"OD x 1/16"wall, 1/4" long. The manufacturing process we use produces burrs both at the OD and ID of the rings which, traditionally, were tumbled to remove the burrs, achieving 100% success for the OD, but only 95% at the ID. We need to eliminate the remaining 5% for the full production run.
A quick swipe with a wire brush would do the trick, but a million rings at even 2 per second would require nearly 3 1/2 person-weeks to accomplish. Is there a large batch method out there (besides tumbling) to remove both ID and OD burrs.
Thanks in advance for your help!
Gary E. Shay, Jr.
- Allentown, Pennsylvania USA
---
2000
There are chemical polish processes that would marginally do the job. I have not personally seen an electropolish in a bulk mode and believe tht there would be a serious arc problem. They are too time consuming to rack.
I would look at changing the media over to use a smaller initial size of media and would also want to optimize the shape, probably a thinner one that is about 3/8 to 1/2" long
You might be able to bulk glass bead them, after tumble, but that will take some time to load and unload the basket.
James Watts
- Navarre, Florida
---
2000
I am assuming that you are tumbling part-on-part in a batch solution mode. As you know, the success of part-on-part tumbling is the ability of the parts to abrade all required refine/deburr areas. O.D areas easier, I.D. areas more difficult. Again assuming that burrs in the I.D. of the tube part can be removed if processed long enough, but the time required is not acceptable. You might want to consider using a surface active chemical process in you tumbling operation. The active chemical process will make the burr surfaces softer and then deburring is significantly quicker. If you feel this might work, I would be most happy to continue this discussion with you.
Bill Boatright
- Raleigh, North Carolina
---
2000
There are a number of mechanical finishing variants that might give you the 100% ID burr removal you are looking for, among these are higher energy methods utilizing centrifugal barrel or disc equipment.
Finding the optimum abrasive and process parameters might require some trial and error testing and development. Complimentary sample parts processing as a means of making process recommendations are a common practice among companies involved in the mechanical finishing industry.
Dave Davidson
- Bartlett, New Hampshire
---
2000
Electropolishing may provide you with a complete answer for deburring both the OD & ID. If not, I'm certain that it will attend to the remaining 5%. You may be able to install a simple and safe plant to attend to your deburring problems.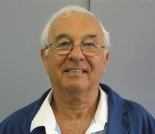 Joel Levinsohn
- Sydney, Australia
---
2000
If you are open to a different method of cutting the rings, you might try electro-chemical grinding. I have read about it, but have no personal experience.
It is supposed to be able to control the condition of the edge from burr free and almost perfectly square to an even radius.
Howard Bailey
- Flagstaff, Arizona
---
July 12 2000
I don't think I'd go with chemicals if it is practical to do the job mechanically. Unless I'm missing something it sounds like a pretty typical job for vibratory finishing.
But if vibratory finishing can't handle it, you might look into electrolytic deburring.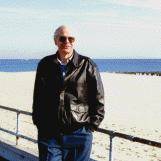 Ted Mooney
, P.E.
Striving to live Aloha
finishing.com - Pine Beach, New Jersey