Where the world gathers for
plating, anodizing, & finishing Q&As since 1989
-----
Determination of Life of Shot Blast Media
February 19, 2008
We use stainless steel shot blast media in our production process to basically "rough up" the surface of one of our products.

Q - How does one determine when the shot blast media has reached the end of it's useful life and requires replacement?

Q - Can you add new shot over time or do you need to fully replace the media all at one time?
Gerald Greitzer
Engineer, Primary Metals Producer - Lancaster, Pennsylvania, USA
---
February 21, 2008
Got a couple of questions for you. Why are you shot blasting to rough up the surface? Do you paint parts after process? What kind of shot are you using SS or CS? Bottom line is also depends on the type of equip for have.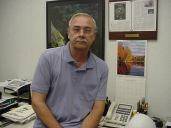 AF Kenton
retired business owner - Hatboro, Pennsylvania
---
February 24, 2008
Gerald,
When blasting, the media in the machine can be called a working mix. For example, if your stainless cut wire shot media size is scw-32, you would want to have 90% of the working mix retained on a screen 1 or 2 sizes below .032" size. Sometimes a malfunctioning classifier will allow fines to build in the working mix. After testing you may find a low % of media. Repair classifier, screen out fines, then:

A) to verify the working mix, take a 100ml sample and run it through a tyler test sieve with opening size around .0238" (30 Mesh). Pour retained media back into 100ml graduated cylinder for __ ML (% retained).

B) Making small adds to working mix will keep media performance at optimum. Add what is conveinent (say a bag) or 5, 10 ,15 % to working mix. By adding new Cut wire shot in this manner, cutting action will be optimized as the working mix slowly becomes rounded and less aggressive with use.
Tim Deakin
North Tonawanda, New York
---
February 27, 2008
An answer to Mr. Kenton's request for information:
The surface is roughed up by customer request.
We do not paint the surface. The are no further surface treatments after shot blast.
Media is SS shot.
The equipment is a custom built Empire shot blaster for treating a continuous metal strip.

Thanks in advance for any assistance.

Gerald Greitzer
Gerald Greitzer
Primary Metals Producer - Lancaster, Pennsylvania
---
February 29, 2008
Hmmmmm. If your customer did not specify a visual appearance or surface finish RMS, Ra, or Rz then I think you might want to consider a pass through wheel type system. I believe it would be mor cost effective for you; otherwise, you got a good recommendation from Tim as to how to control the media.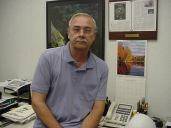 AF Kenton
retired business owner - Hatboro, Pennsylvania
---
March 13, 2008
EASY AND EFFECTIVE,

WHEN =>NEW GRIT BLAST
Have a blasted sample and qualified the surface by any typical methods.

WHEN =>USED GRIT BLAST
Have a sample and inspected by the previous method. Rate your sample in function of the new grit media.
Then establish a monitoring method to control your grit media. Finally, write your test method.
Jose Castellanos
- Minneapolis, Minnesota