Free personalized metal finishing help!
Laser etched SS rusts despite passivation
(
-----
)
February 12, 2008
I work for a medical manufacturer in Memphis, Tennessee. I am having problems with our Citric passivation process on Laser etching. We use anyhting from 17-4, 300 series, 400 series, Nitronic 60, and other medical grade SS. The parts are run thru the passivation process before and after Laser Etch. I noticed the problem after a boil test of some parts. The parts were perfect, no rust, immediately after the boil test but started to show signs of rust after 3 to 5 days. We are using a paste method on some of the laser and putting others thru the passivation tank. We are seeing rust using both methods.
Neal Massengill
Manufacturing Engineer - Memphis
^
---
February 21, 2008
Contact us and send us parts for treatment - we can help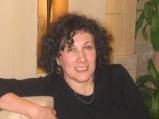 Anna Berkovich
Russamer Lab

Pittsburgh, Pennsylvania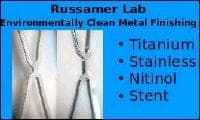 ^
---
March 4, 2008
Hi,
I think citric acid is wrong to use for a passivation.
You should use ASTM A 967 for Chemical Passivation Treatments for Stainless Steel Parts. That's is a passivation there you using nitric acid and dichromate.
Best Regards,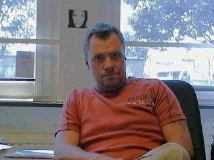 Anders Sundman
4th Generation Surface Engineering
Consultant - Arvika,
Sweden
^