60,000 Q&A topics -- Education, Aloha, & Fun
topic 47743
How Long Does It Take for Copper, Steel and Brass to Rust
A discussion started in 2008 but continuing through 2019
February 4, 2008
Q. How long does it take to rust copper, steel and brass I'm in G4 and need to do a science project
Terry G.
student - lower freetown,pei,canada
---
February 5, 2008
Q. Hey, My name is Tzuf S.and I attend Grant Park High School in Winnipeg, Mb we were instructed to come up with a science fair project and I had a question: What is the average time it takes different nails (iron, aluminum, copper) to rust? also what affects the speed they rust at?
Tzuf S.
student - Winnipeg, Manitoba, Canada
---
February 5, 2008
A. Yes, Terry; yes, Tzuf, I think you are right that these will be good topics and good questions for a science project. Good luck and let us know the findings from your experiments as they progress.
Ted Mooney, P.E.
finishing.com - Pine Beach, New Jersey
Striving to live Aloha
---
February 11, 2008
A. If you do the experiment you'll probably find out anyway, but think for a bit about what rust is made from and which of the materials you mentions contains the necessary elements.

Bonus question: What happened to the Statue of Liberty as it sat out off the coast of New York? Did it start to rust, or something else? What was its exterior made from?

Ray Kremer
Stellar Solutions, Inc.

McHenry, Illinois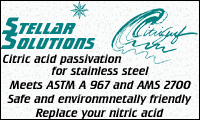 ---
---
October 27, 2010
-- this entry appended to this thread by editor in lieu of spawning a duplicative thread
How long does it take for a penny to rust? (Thank you & Thanks to ALL those who answered questions!)
Priscila C.
6th grade Student - Dallas, Texas
---
October 27, 2010
Hi, Priscilla. Actually, a penny will never ever rust for the same reason that no matter how rotten a cabbage gets it will never become a rotting fish. "Rust" is iron oxide, the reaction product of iron or steel with the oxygen in the air. The penny will corrode, but since there is no iron in it, you can't make rust from it.
Get a couple of 1983 or later pennies, have your parent cut them into pieces with tin snips. Put the pieces into vinegar and they will be a corroded mess in a week.
Regards,
Ted Mooney, P.E.
finishing.com - Pine Beach, New Jersey
Striving to live Aloha
---
---
March 31, 2019
Q. Hi my name is Grace and I go to school in England. I'm in year 10 or ninth grade and for a school science project I have to research a metal and produce a 3-page minimum paper, plus conduct an experiment around the metal. I'm doing copper. What would be a good experiment to conduct also how long does it take copper to corrode. Thanks
Grace gardner
- Oxfordshire, England
---
April 2019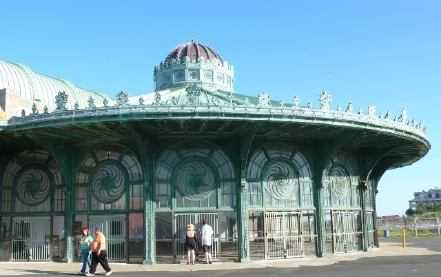 A. Hi Grace. Many buildings have copper roofs or copper siding and they last for many decades -- pretty much indefinitely. So experiments of trying to force copper to corrode don't sound very promising for ninth grade.
Maybe you could do sort of the opposite: find a piece of solid copper (maybe an old penny, or a piece of wire, or a piece of copper pipe) and connect it firmly to a piece of sanded steel or sanded aluminum and put it into salt water and/or vinegar and see what happens?
Regards,
Ted Mooney, P.E. RET
finishing.com - Pine Beach, New Jersey
Aloha -- an idea worth spreading