topic 47730
Poor adhesion of acid copper plating onto steel
A discussion started in 2008 but continuing through 2017
February 4, 2008
Q. My name is J. Cruz Bernal.

I'm currently working with a new acid copper bath and I'm having adhesion problems I can't get the copper to stick to the metal surface, once plated I can blast it off with minimum effort, it blisters once the sand hits it, I was using cyanide copper in the past never had this problem, can somebody please help?
J. Cruz Bernal
Plating shop employee - California, USA
---
February 5, 2008
A. Uh, J., who gave you the advice to switch to acid copper? Did somebody think that plating shops use cyanide copper because they enjoy working with unnecessarily dangerous materials?
You probably would have a good shot at eliminating cyanide by using a proprietary copper pyrophosphate bath; another possible common approach is nickel plating the steel first. But as far as I know, your problem as it stands -- getting good adhesion of acid copper on steel -- is insoluble. Please let us know who gave you this terrible advice so we can try to intercept it in the future. Thanks!
Ted Mooney, P.E.
finishing.com
Pine Beach, New Jersey
---
February 14, 2008
A. Acid copper over steel cannot work because an immersion deposit is formed on solution contact...see the Electrochemical series. Is steel the substrate? Put on a chloride Ni strike first, or as the other contributor suggests, go back to dear old cyanide.

Best Regards From Ireland
Kenneth McGowan
FIMF
- Dublin, CoDublin, Ireland
---
October 3, 2017
A. J. Cruz Bernal

Ted Mooney is right you cannot plate acid copper on steel part. You can use cyanide copper or Wood's nickel strike
to plate steel part. When you use Wood nickel strike you have to activate your part 40-50 % hydrochloric acid prior to Wood nickel strike.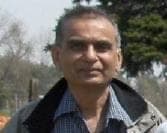 Popat Patel
Beacon Park Finishing LLC - Roseville, Michigan
---
---
September 16, 2017
-- this entry appended to this thread by editor in lieu of spawning a duplicative thread
Q. Hello finishers.

I am a newbie attempting some basic copper plating onto hardened steel and am having adhesion issues. The process is a copper sulphate solution plating onto a drill bit. Other tests have adhered but with the drill bit the plating flakes off. This may be due to a high carbon or?

The forward goal is to plate a much larger (1 meter long) plastic extrusion screw (assumption being the kind of hardened steel may be similar to drill bit) this may be with a bath of brush plating.

Do I need a kind of electro cleaning to 'wet out'? The finish does not need to be perfect at all, only to adhere. Any suggestions welcome!

Best,
Ben
Benjamin Clement
- Frankfurt am Main, Germany
---
September 2017
A. Hi Benjamin. Although the hardened steel is part of the problem, it's nowhere near the whole problem. Acid copper plating (copper sulphate) does not adhere properly to any steel, and if you think it did, it may indicate that your testing also is not rigorous enough. Further, assuming that the metal of the plastic extrusion screw is the same as a drill bit may be another leap.
Is there a reason you can't send this one-off item to an experienced plating shop, or have an experienced brush plating outfit come in and plate it on site?
Regards,
Ted Mooney, P.E. RET
finishing.com
Pine Beach, New Jersey
Striving to live "Aloha"
---
September 20, 2017
Q. Hi Ted,

Thanks for the reply, Yes I looked back on my testing and it was steel with a galv which it had adhered to.

Being a personal artistic project it is important to me to plate myself, I am wanting to experiment with brush plating certain parts areas blocked off with a vinyl cut. But the first step is the right measures to prepare the steel to adhere.

Would it be best to try a nickel plate first or cyanide copper solution? I would be interested to preserve some of the steel 'as is' rather than change its surface during preparatory coatings.

Regards
Ben
Benjamin Clement
- Frankfurt am Main
---
September 2017
A. Hi again. Cyanide is so dangerous that no one uses it anymore except when absolutely necessary; certainly an artist/hobbyist should never use cyanide plating at all, let alone for brush plating. You can plate it lightly (strike) with nickel without discernibly affecting the end appearance.
Regards,
Ted Mooney, P.E. RET
finishing.com
Pine Beach, New Jersey
Striving to live "Aloha"


If you have a question in mind which seems off topic, please Search the Site