Where the world gathers for
plating, anodizing, & finishing Q&As since 1989
-----
Expensive Chrome Wheels are "pitting"
Q. I have recently purchased chrome wheels. They have quickly developed "pits". Is there not a way to prevent pitting
Clint Smith
- Edgewater, Florida
February 2, 2008
---
February 6, 2008
A. Clint,
Sounds like a poor plating job. If the wheels were just purchased, I would take them back and ask for a better set. Chrome polish helps, but does not prevent the problem if the plating is poor to start with.
Mark Baker
Process Engineer - Syracuse, New York
---
February 18, 2008
A. I must get 100 calls a week for replating pitted, peeling and rusting chrome wheels. Whenever they call I just tell them it would be much cheaper to just go buy a whole new set of wheels. Though they may look pretty at first, after a while they seem to start breaking down. Since wheel plating is a very dedicated plating operation it requires a very large and expensive facility. They plate literally thousands of wheels a month and usually aren't prone to doing just a few fixups.
Due to their shape, wheels are not an ideal part for chrome plating. The low areas never get as much plating as the higher areas. So the low areas begin to break down faster.
If someone must have chrome wheels I tell them to put them on a car that is never driven in bad weather, especially snow, and avoid gravel roads. Keep the car in a heated dry garage and cleaned and waxed on a regular basis.
Chrome wheels cannot put up with snow and snow melters. I know I will hear about exceptions to this but I have never seen exceptions to this.
So here is my advice to chrome wheel people. Only drive on a pretty, sunny day. If you only have one car then get some cheap steelie wheels for crap weather and put your shiny chromies on on pretty sunny days.
But hey ! This is only my opinion from dealing in the custom chrome business for over three decades. I know there have been a lot of advancements in wheel plating in the last few years, but they still aren't good enough for everyday drivers. Of all the fragile finishes you can have on your car or motorcycle, chrome wheels will be the most fragile.
Frank DeGuire
- St. Louis, Missouri, USA
A. Wasn't Clint from Florida, and had just purchased the wheels ... or am I missing something? Sorry, but I'll have to stick up for the consumer in this case.
Mark Baker
Process Engineer - Syracuse, New York
February 20, 2008
---
February 29, 2008
A. Mark, you are correct. The wheels should not be pitting if he just bought them new. The meaning of "just bought" varies from hours, days and years depending on each individual's concept of time. If they are new enough to still be under warranty then take them back and demand a new set or a refund. A manufacturer should not be selling anything of a poor quality.
Florida has a lot of ocean coast line which means salt water and salt mists. Florida has areas that can be very salty. This can contribute to plating breakdown.
However, I was just expressing my opinion of chrome plating on wheels in general. Chrome is okay as long as it is carefully maintained. Chrome must be taken care of just as much as the paint on the car. More time should be spent on cleaning and waxing each chrome wheel than on buffing the hood. Chrome is a very thin deposit over a number of nickel and copper plates. Once moisture penetrates that thin chrome finish all the finishes underneath will begin to break down. First it starts out as a few small dark specks and then after a while small pits, then larger pits and then puckers. Most of the puckers look like a small volcano, the inside lined with a white and light green cake or powder. This is the nature of chrome plating particularly on wheels that are poorly plated.
There are manufacturers of chrome wheel nowadays that do spectacular work. But nobody bats a thousand. One run of plating will be a little better than another. The chemistry can get a little off. It can be the zincates or the nickel or the conforming chrome anode has begun to wear out. Then you have a wheel that is not as tough as the one with a fresher zincate or the perfectly balanced nickel or newer conforming chrome anode. It is just the nature of plating on anything. Everyone is trying to squeeze as much out of their chemicals and equipment as possible. Sometimes the quality slips a little bit.
I am still of the opinion that chrome wheels are a high maintenance item that need particular care.
Frank DeGuire
- St. Louis, Missouri, USA
---
Q. I am experiencing the same issue with my wheels. They are a couple of years old and I really do not want to replace them yet. Can I clean up and spray a coat of polyurethane to extend their life?
Ken Jurgensmeyer
- summerville, South Carolina
March 11, 2009
---
---
Q. I have only had my Chrome wheels for about 5 months. Is it normal for them to be pitting already? At least once a week I wash and wax them as well.
Annette Schmidt
- Plainfield, Illinois
April 10, 2018
---
April 16, 2018
A. Aftermarket chrome plated wheels can be anything from beautiful and long-lasting to cheap junk that won't last a few months.

There's no way for you to know.

Chrome plated OEM wheels will be plated and inspected to stringent specifications, and will last for years.

If your wheels are pitted within a short time, I'd take them back to where you bought them and raise a stink. Maybe you'll get your money back. Maybe.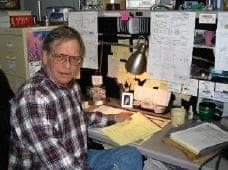 Jeffrey Holmes, CEF
Spartanburg, South Carolina
adv.