Free personalized metal finishing help!
How to plate Purple Gold?
(
-----
)
January 23, 2008
Hello, I am working on plating a purple gold similar to purple gold alloy. I would like to know if any one has any work done in this area and wondered if they would share. I am currently pursuing a Cobalt solution but am having trouble maintaining good adhesion of the plated material. I have shied away from Cn due to our environmental/cost boundaries.
Gus Thunberg
Employee - SLC, Utah
^
---
February 21, 2008
Hi Gus,
You can use a little sodium copper cyanide and sodium silver cyanide this will work together with sodium gold cyanide in the solution. The silver will show a green color and copper a red tone and together with gold you get a purple or pink color because of how much you add of it into the gold solution.

Regards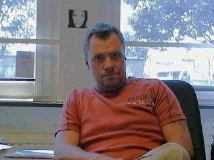 Anders Sundman
4th Generation Surface Engineering
Consultant - Arvika,
Sweden
^