60,000 Q&A topics -- Education, Aloha, & Fun
topic 47519
Nickel & chrome plating Q&A for rotogravure cylinder problems
A discussion started in 2003 but continuing through 2020
2003
Q. Hi!
I would like to know certain things regarding chrome finishing. I'm presently operating a Datwyler Finishstar I would like to know why does grinding stone tend to damage engraved cells even though the head press is minimal? How can I prevent such things from occurring? I would also like to know which is better to use grinding stone or polishing tape? How can I achieve constant roughness of RA.03-.05? Any ideas?
Thanx!
Christopher Tagala
rotogravure cylinder making - Manila, Philippines
---
2003
A. Christopher,
Grinding chrome must be done carefully; when you start the first cutting don't remove more than 2-4 µm per minute. The grinding stone shall be soft on hard material like chrome. Also scratch the grinding stone often. Because if the grinding stone contains chrome this will give the chrome deposit some fretting. After grinding operation you can lap the area with a diamond charged polish.
Regards,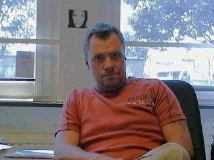 Anders Sundman
4th Generation Surface Engineering
Consultant - Arvika, Sweden
---
---
January 14, 2008
Q. HELLO SIR
I'M BHAVESH PATEL FROM INDIA. WE HAVE A ROTOGRAVURE CYLINDER PLANT. ACTUALLY I'M WORKING IN ENGRAVING PLANT. BUT NOW THIS TIME I'M ALSO LOOKING FOR WHOLE PLANT.
SO I WANT TO KNOW ABOUT ALL GALVANIC PROCESS IN DETAILS. FROM NICKEL TO CHROME PROCESS I WANT TO KNOW. AND ALSO HOW TO MAINTAIN ALL PARAMETERS, AND WHAT ABOUT CHILLER PLANT AND EFFLUENT PLANT ?

IF You WILL HELP ME I WILL BE VERY GRATEFUL TO You Please.

thanx and regards,
Bhavesh Patel
in charge - Vasai, Thane, India
---
January 14, 2008
A. Hello, Bhavesh! Sorry but you won't get sufficient training through an internet posting. If you are new to plating you may want to start with some books from our books page, and join the Indian Assoc. of Metal Finishers. You could also ask a finishing consultant or some finishing equipment suppliers to visit you as a productive first step. Good luck!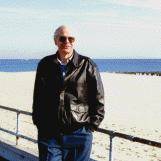 Ted Mooney, P.E.
finishing.com - Pine Beach, New Jersey
Striving to live Aloha
---
January 16, 2008
A. Hello,

I work for one of the leading manufacturers of Machinery and Process Technologies in Rotogravure Industries. I might can help you due of my work as Process Engineer in this Industry.

Best regards,
Dominik Michalek
- Mexico City, Mexico
---
February 6, 2008
Q. DEAR SIR
WE PLATING COPPER GRAVURE CYLINDER AT 210 - 220 G /LTR CuSO4, 55 TO 60 G/LTR H2SO4 AND DENSITY 20. TEMP. 24 TO 27 °C.
SOMETIMES WE FOUND CuSO4 AROUND 250 G / LTR THEN WE PUT 50 LTR D.M. WATER. SOMETIME WE FOUND 45 G/LTR H2SO4 AND WE PUT 5 LTR H2SO4. BUT ITS NOT EXACTLY COUNTED.
SO WHEN WE TEST IN LAB AFTER ADDING ALL THIS WE CAN GET BALANCE RATIO. SO I WANT TO KNOW please TELL ME THE EXACT FORMULA FOR COUNTING TO ADD OR PUT OFF SOLUTION FROM BATH SO WE CAN MAINTAIN OUR BATH AFTER EVERY TESTING. AND IS THIS FORMULA IS SAME FOR ALSO CHROME AND NICKEL PLATING?
WE ARE DOING COPPER , NICKEL, CHROME GRAVURE CYLINDER PLATING.
I WANT TO KNOW HOW CAN WE COUNT HOW MUCH COPPER IS PLATED TO EVERY CYLINDER?
IS THERE ANY FORMULA FOR COUNTING THIS? please SUGGEST ME.
I ALSO WANT TO KNOW ABOUT CHROME PLATING. WE ARE RUNNING CHROME PLATING AT 300 G /LTR CHROMIC ACID, AROUND 3 G /LTR H2SO4, TEMP. 55 °C. BUT WE CAN'T GET MORE PRINTING LIFE OF OUR CYLINDER. WE HAVE INDIAN LOCAL CHROME PLATING MACHINE. Please SUGGEST ME FOR GETTING GOOD PRINTING LIFE BY GOOD CHROME PLATING.
THANX AND REGARDS
Bhavesh Patel
[returning]
in charge - Vasai, Thane, India
---
February 6, 2008
A. Costing: Although many construction trades have "fake books" to give you estimated times & costs for various operations, I've never seen one for electroplating. Instead, your cost estimates come from the other direction, i.e., you tabulate your plant's total operational costs and then you try to assign chunks of that to the various operations that you are doing.
Thickness measurement: You can measure the copper with thickness gauges of different types or by weight of the finished cylinder, and you can estimate the copper thickness in progress with amp-hour meters. The question sounds backward, though: there should be a spec for the copper thickness and your instrumentation should be directed at measuring how close you are coming to the optimum specified thickness.
Printing life: We've nothing to go by on your chrome life, Bhavesh. We don't know if your method is inadequate or your life expectations are too high. Since your company is new to this, I'd suggest calling in a local expert to get you started on the right foot. Good luck.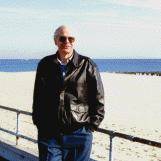 Ted Mooney, P.E.
finishing.com - Pine Beach, New Jersey
Striving to live Aloha
---
March 1, 2008
A. We make gravure cylinders in the UK. We plate 6 microns of chrome onto the engraved cylinder. This will easily last for 6 million copies (our biggest run). The cylinder must however be roughened in the copper and the chrome polish cycle to carry ink for lubrication. It is also important not to have the doctor blades applied with excessive pressure. These are by far the biggest causes of wear on our cylinders. If you still need help, it's not a problem.
Andrew Burt
- Worceter, UK
---
March 4, 2008
A. Hi there,

How much is the thickness you do for Acid copper and also let us know the chemistry you use in Chrome , is it a catalyst bath or a conventional type , you can increase the hardness by using a organic kind of catalyst in chrome bath.

Regards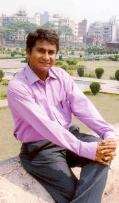 Praveen Kumar
plating process supplier
Mumbai, India
---
---
May 13, 2009
Q. Hi, I am entrepreneur and interested in the plant of making cylinders for rotogravure machine. Could somebody tell me about how could I start manufacturing of cylinders. What types of machinery require, raw material requirement, etc.
g shrinivasan
- nasik, India
---
May 13, 2009
A. Hi, G. You might as well ask how to manufacture airliners or TV sets as how to manufacture rotogravure cylinders :-)
Sorry, such questions may be partially answerable by a whole book, can't be answered in an internet posting. You might want to retain a consultant to sit down with you for several days and begin planning. Then when you get to the point of specific questions, readers will probably be happy to try to help you. Two readers on this thread have already said they would like to help; but while they can answer questions for you, they can't possibly explain the whole business of rotogravure cylinder manufacturing top to bottom.
Please get back to us with questions that are more specific. Thanks!
Regards,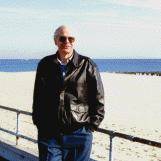 Ted Mooney, P.E.
finishing.com - Pine Beach, New Jersey
Striving to live Aloha
---
---
June 15, 2009
Q. What causes chrome lift? gravure industries manufacturing cylinders. use cylinders in the press and store for 3 months or more but when running again in the press you find that chrome is falling off. Please help
Nkosikona Mazendala
plater - Surban, South Africa
---
June 19, 2009
? Nkosikona,

You have a problem chrome peel off OR wiped off; your question is incomplete -- are you plating hexavalent or trivalent chrome or chrome flash on part? What is process to plate the chrome?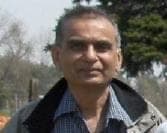 Popat Patel
finishing shop - Roseville, Michigan
---
June 20, 2009

A. Hi Nkosikono, this is a common problem on gravure cylinders and I have seen it before. At a guess I would say the chrome flakes off in tiny particles and the problem is usually worse on the ends where current density is highest, is this the case? The problem is the chrome having a poor structure it is probably soft and not properly adhered. Also the ink which can be quite aggressive can get to the copper. You need to check your chemistry so a full analysis by a good lab will show you what is wrong. I assume you are running a conventional chrome, so check:

Bath Temperature.
Your de-ionised water supply.
Sulphuric acid to chromic acid ratio.
Iron and especially copper content; this is a likely cause if your solution is old from years of etching.
Trivalent chrome.
In the mean time measure the solution density and compare the chromic acid content from previous analysis for the density reading. You will probably find that you now have less hexavalent chrome for the same density reading because of the copper etc. Increasing the hexavalent chrome level would provide a temporary fix but you have to really look at a major dilution.

Andrew Burt




Electroplater - Birmingham, UK





---

June 21, 2009

? Hey there,

which kind if ink you are using? How get cylinders cleaned off prior of storaging? How are storage conditions? Are cylinders stored without any humidity?

Dominik Michalek




- Mexico City, Mexico




---
---
July 6, 2009
Q. There is a chrome peel off after chrome plating when it goes to chrome polishing stage,

if we run with dry cylinder for chrome plating there is no issue,

if we run after degreasing then it is peeling off

we're running parameters of
chromic acid 250 g/l
sulphuric acid 2.5 g/l
degreasing with density 10Be
Sathya
- Bangalore, Karnataka, India
---
July 7, 2009
A. Sathya,
There is a very high probability that you have an oil layer on top of your degreasing tank. You are basically oiling the part when you take it out of the tank.
Another possibility is bad rinsing.
Be for a degreasing tank says nothing as there are hundreds of formulations.
James Watts
- Navarre, Florida
---
September 30, 2009
Q. Hi, I have also a similar question like this in the company I work they made they own cylinders but the cylinders have not last more than 50,000 mts running and it supposed that they might run a million meters so want to know about which factors can be involved in this.

thanks.
ANDRES PEREZ
- Mexico
---
---
January 27, 2010
Q. Hi,

I am facing certain problem of roughness and blocking of fine dots in rotogravure cylinder while printing and this was a very serious issue and because of that I am loosing customer.So, please suggest what are the parameter I have to maintain and how it can be done.
Presently we are maintaining roughness of 0.04-0.05 and chrome hardness is in between 850-880 hv and we are using band polish to create roughness and criss-cross with a 9 micron lapping film.

Thanx,
Praveen Singh
gravures - Noida, U.P., India
---
February 4, 2010
A. Christopher,

I cannot see how your cells are damaged unless you are grinding an engraved cylinder before chrome plating. If you are doing this why? Grind the copper base to achieve Rz 0.3-0.6 (normally stones),engrave, chrome plate(6 microns), polish with paper or rough stone.

Praveen,
More information is needed; a more detailed description of the problem and your process. Do you or your customer have problems with other customers/suppliers. Check your roughness testers are calibrated properly. Have a look at your finish under magnification do you have turning lines from machining, what is your chrome like?

Polishing or grinding is the most important step in the process. Printers will also blame the cylinder maker for any problems so it is essential to work together. Doctor blade settings, ink, heat, humidity, substrate etc will effect printing so don't loose your customer work with them.
Andrew Burt
gravure cylinder maker - Evesham
---
---
April 12, 2011
Q. Dear sir
We have a problem with plating chrome over copper in rotogravure cylinder. After the cylinder is going to press and after 1 ton or less the chrome is going weak and the doctor blade makes scratches on the cylinder surface

So what I can do for this?
whid tammam
rotogravure cylinder production - cairo, egypt
---
January 5, 2014
Q. What is the empirical relation between the current density and the cylinder rotation speed during the process of rotogravure chromium plating.
Ahmed Awad
- Alex, Egypt
---
February 4, 2014
A. Dear all,

The better value to determine roughness is the Rz and the Ra as a comparable value.

As a cylinder lifetime it is not helpful to talk about the weight of the printed substrate rather than the meters printed.

If the chrome wears out fast, then these questions should be answered by the cylinder manufacturer:

- Is my chrome solution within specification?
- Is my chrome deposition good enough?
- Are my cells prior to chrome plating clean?
- Where is my roughness?
- Are my engraved cells within specs?

As a printer following should be answered:

- How are my doctor blade settings?
- Do I have premature drying ink in the cells?
- Is the doctor blade oscillating?
- Which cylinder regarding to type of ink is being rejected?
- Which substrate is printed and what are the temperatures of substrate?

Etc., etc., etc.
Dominik Michalek
- Chonburi, Thailand
---
---
Line pattern of magenta while printing magenta & yellow together
August 8, 2016
Q. In rotogravure printing, we are facing random lines pattern issue in magenta (screen-halftone) special when the image is forming with the combination of yellow with magenta. We have tried to resolve the same with cylinder polishing, by re-chroming, by changing ink... Kindly provide solution if anybody has.
Nil V
Printing - Dubai, UAE
---
---
May 5, 2020
Q. Hello!

We make gravure printing plates with 8-10 micron chrome coating. The plates are made from nickel and are around 1 quadratmeter . We use Chrome 6 oxide solution.
In the last 3 months we experienced small holes (20-150 micron diameter) in the chrome finish layer. There are randomly 8-12 holes on the plate.
After removing the bad coating, there are no visible errors on the nickel surface under the holes.
All the Cr+3, Cr+6 and the H2SO4 quantities are between the manufacturing limits.
First we tried polishing the base nickel plates more thoroughly, but the random holes don't disappear.
Maybe small rust particles from ceiling hoist?
Laszlo Halassy
- Budapest, hungary